Superhero Bits: The Avengers, The Amazing Spider-Man, Chronicle, Man Of Steel, TMNT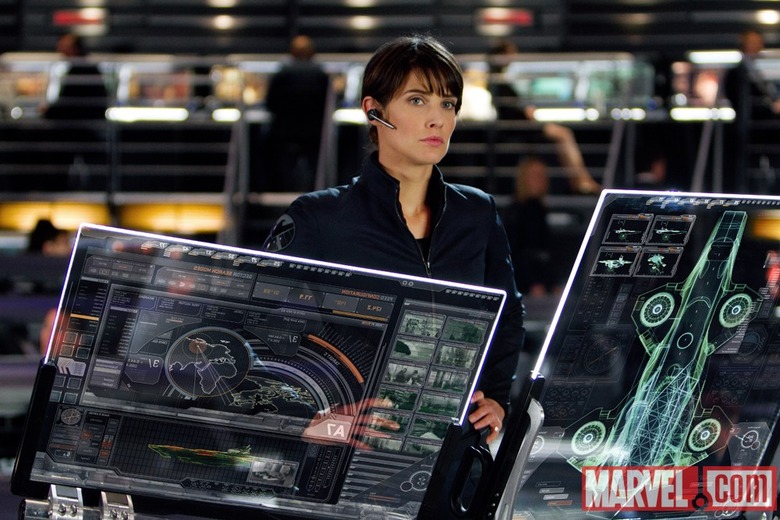 Cobie Smulders looks great in The Avengers, want to see more? What food product is teaming with the massive Marvel team up? Where in real life have the shows Breaking Bad and Comic Book Men crossed paths? Care to see an unused credit treatment for The Amazing Spider-Man? Why is it stupid for the title of The Avengers to change to Avengers Assemble? How is Christopher Meloni dressed on the set of Man of Steel? Read about all of this and much more in today's Superhero Bits.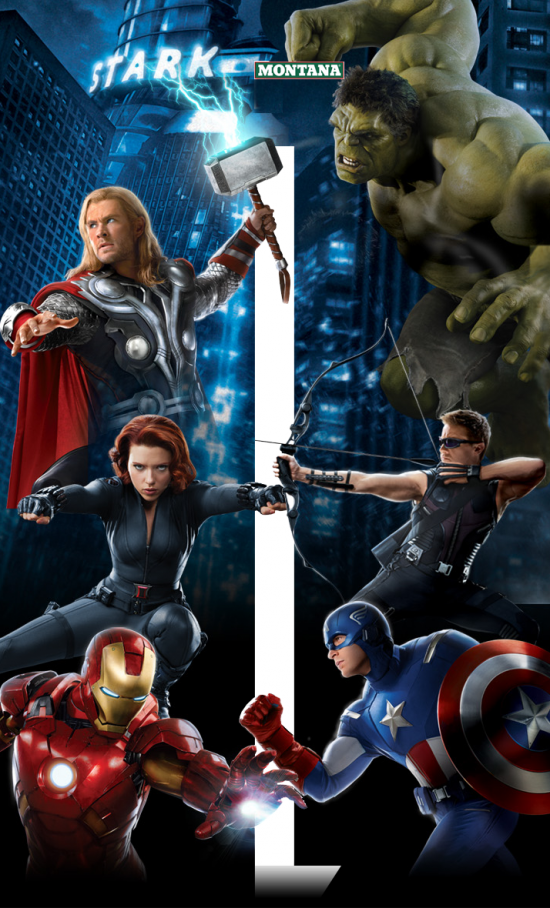 If you can believe it, The Avengers has a promotional tie in with a meat company in Europe and the company is using the above promotional image. Head to Comic Book Movie to see the meat itself.
I know way more about football than I do superheroes so this article, Did Hines Ward Fall Victim To A Dark Knight Rises Curse?, seems ridiculous. But it's curious nonetheless. Thanks to Comic Book.
Topless Robot (via Film School Rejects) posted this episode of Hot in the Kitchen, which features a girl cooking while dressed as Wonder Woman.
Tarsem Singh, director of Immortals, said the following (to Digital Spy via CBM) about the star of that film, and Man of Steel, Henry Cavill:
I think he's about the best Superman you could ever have. When I first saw him [this was before I knew he [auditioned] for Superman, because the last Superman had been made a year and a half before Immortals and tanked] I said, 'This is Clark Kent!'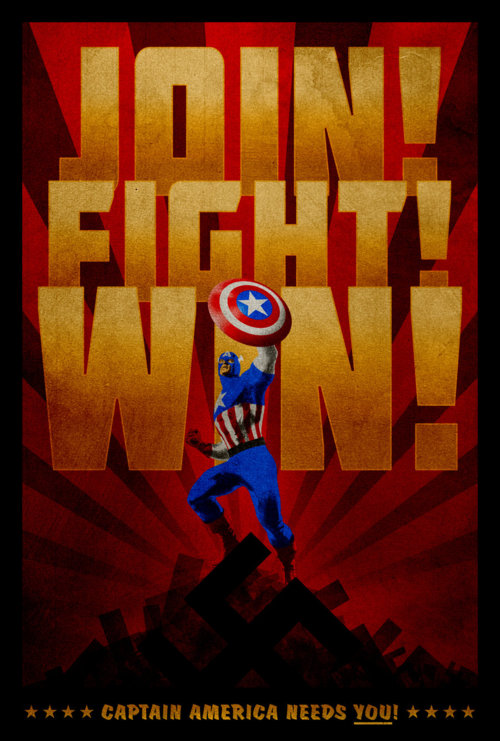 Great Captain America art by drMierzwiak via F Yeah Movie Posters.
Breaking Bad meets Comic Book Men in this real life story of a meth dealer who used his cash to buy over 18,000 comics. Head to the Los Angeles Times.
Due to the amount of graphics and images included in Superhero Bits, we have to split this post over THREE pages. Click the link above to continue to the second page of Superhero Bits.
This rules. Dan Pierse of Framework Studio created this animation for the Amazing Spider-Man trailer, which didn't get used. Thanks to Latino Review.
The Avengers trailer released earlier this week had 13.7 million downloads in the first 24 hours on Apple Movie Trailers, a new record.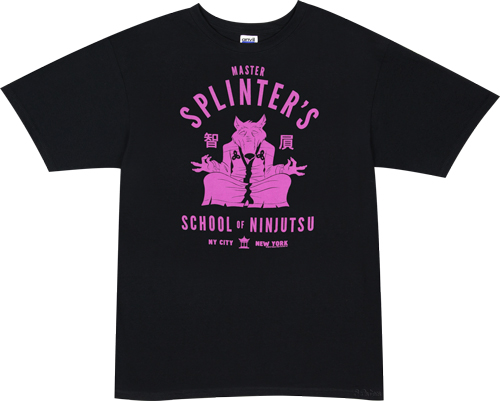 80s Tees is now selling this cool Master Splinter shirt. Thanks to Fashionably Geek.Bleeding Cool has a copy of a contract comic book shops have to sign if they want to make a cake for the release of Avengers vs. X-Men.The Tonight Show with Jay Leno recently ran a parody of The Avengers trailer. Good stuff. Thanks to CBM for the heads up.Phil Saunders, one of the concept artists on The Avengers, spoke to Marvel (via CBM) about designing the new Iron Man suit for the film. It's a long interview. Here's a taste:
With the Mark VII, there were a couple of elements that were already written into the script. The design always starts from the script. [Director] Joss Whedon was looking for something that had the "cool" factor of the suitcase suit, while still being a fully-armored, heavy duty suit that could take on an army in the final battle.
YouTube user nigahiga has created this parody of Chronicle.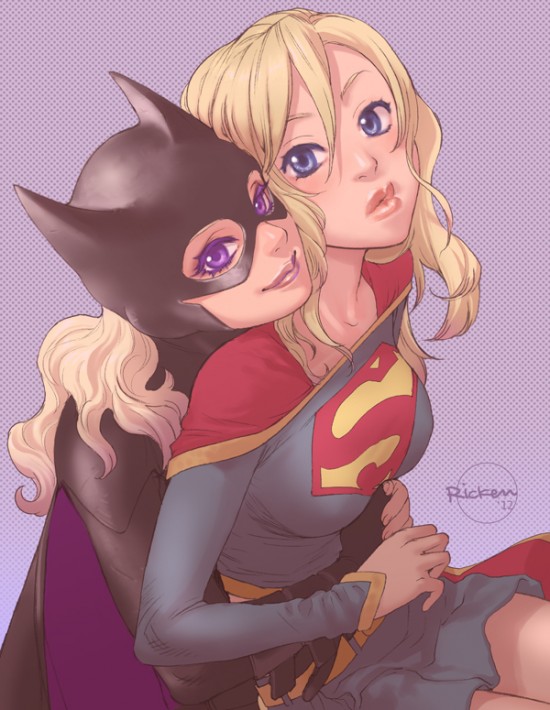 "Girl's Finest" is a piece of fan art by Ricken. Thanks to Geek Tyrant.
The Shiznit has a really funny, venn diagram breakdown of why Disney changed the title of The Avengers to Avengers Assemble in the UK.
Due to the amount of graphics and images included in Superhero Bits, we have to split this post over THREE pages. Click the link above to continue to the third page of Superhero Bits.
Twitchfilm points us to this trailer for a movie called SuperTurk, about a middle age overweight Turkish superhero.Geeks of Doom has a cool, informative feature about creator-owned comics that you should be reading.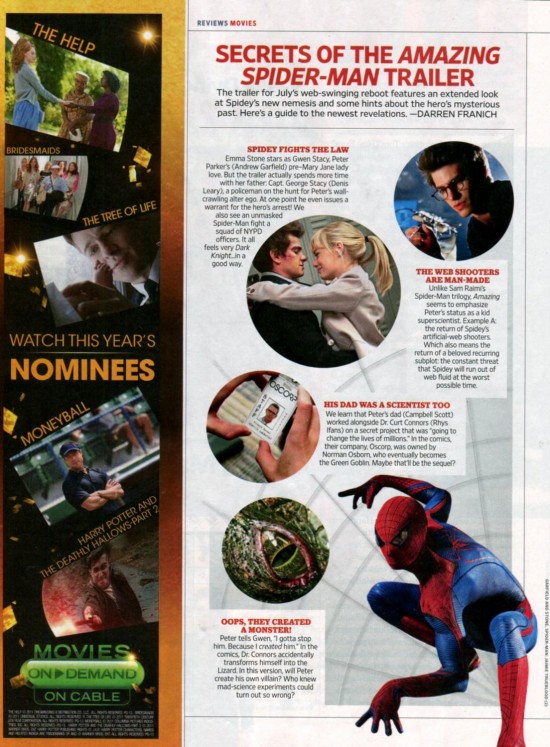 The new issue of Entertainment Weekly (via CBM) has the above article from The Amazing Spider-Man featuring some facts and slightly new pics.
This stop motion Teenage Mutant Ninja Turtles intro is pretty great. Nice work Kyle Roberts and Nathan Poppe from Devour via High Definite.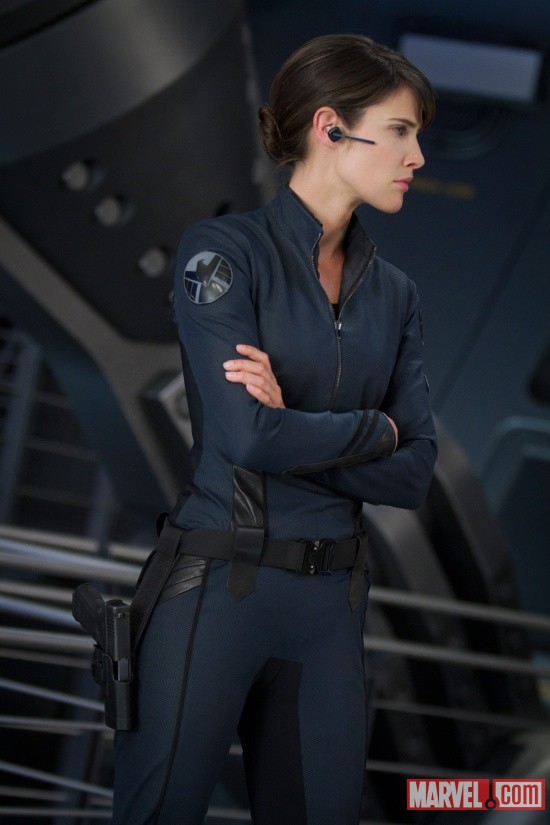 Marvel revealed two new images of Cobie Smulders from The Avengers. The first is at the top of today's column; this is the second.
Here's the full Entertainment Tonight set visit for The Avengers, thanks to CBM.
THE FINAL BIT IS A SET PHOTO FROM MAN OF STEEL THAT COULD BE CONSIDERED A SPOILER.
3.
2.
1.
Spoilers
Yesterday we ran a non-spoiler image from Man of Steel and today, we realized Nuke the Fridge had more than one. Here's Christopher Meloni in full military garb.