/Film Exclusive: Watch A Clip From 'Jeff, Who Lives At Home'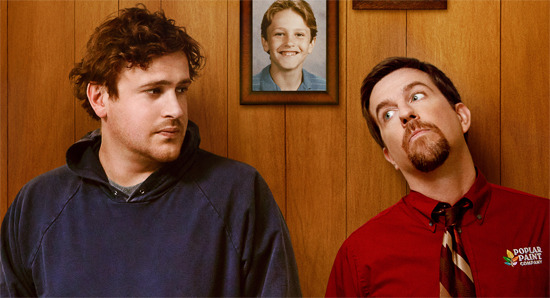 There comes a time in every person's life when they finally have to pick up and move away from home. Some do it as soon as possible. Others, like the title character in the Duplass Brothers' comedy Jeff, Who Lives At Home, take a little longer. Or, make that a lot longer. Paramount has provided /Film with and exclusive clip from the film, starring Jason Segel, Ed Helms, Susan Sarandon and Judy Greer, that shows just that moment in Jeff's life. The moment that changes everything. The film opens March 16. Check out the clip below.
Here's an exclusive clip from Jeff, Who Lives At Home.
Here's the official plot descrption of the film that gives a nice context to the clip.
On his way to the store to buy wood glue, Jeff looks for signs from the universe to determine his path. However, a series of comedic and unexpected events leads him to cross paths with his family in the strangest of locations and circumstances. Jeff just may find the meaning of his life... and if he's lucky, pick up the wood glue as well.
As you can tell from both the clip, and the description, what we're seeing is the pivotal moment in the movie where Jeff (Segel) is finally threatened by his mother (Sarandon) to go out or else. That, of course, spawns the rest of the movie. And if you've seen the trailer, you realize things get slightly out of hand.
I have yet to see the film, every time it's played I've missed my opportunity, but I've heard almost unanimous positive things and I'm very much looking forward to it. What about you?