Update: Ed Helms Has Not Been Approached To Star In 'Vacation' Remake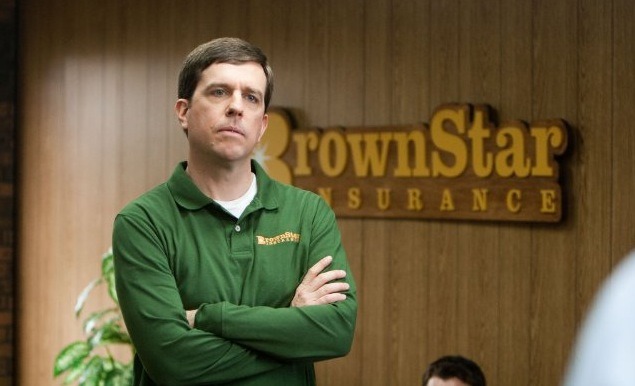 Update from Editor Peter Sciretta: Apparently this report has been confirmed false. Ed Helms tells The Playlist that while he is a big fan of the Chevy Chase classic Vacation, he doesn't know where the rumors originated (Perez Hilton...) and has yet to be approached for the project:
"I have no idea where that bubbled up. I don't know where that came from. It's nothing I know of."
The original story follows after the jump.
Crank up "Holiday Road," a new Vacation movie is on the way. The writers and directors are set, and it's time to talk casting. John Francis Daley and Jonathan Goldstein (Horrible Bosses, The Incredible Burt Wonderstone) are writing and directing the reboot/sequel which will follow Clark Griswold's now grown-up son, Rusty, as he takes his own family on a vacation just like dear old Dad. And while it would be near impossible for someone to fill Chevy Chase's shoes, the front runner to do just that is Chase's current NBC colleague, Ed Helms.
The news of the casting comes from the popular celeb blog Perez Hilton, who says Helms is "in the lead to take over the National Lampoon reigns" meaning he's not yet signed, but is at the top of the list. Also, this film doesn't seem to have a National Lampoon tie-in.
Helms, who got his big break as a correspondent for The Daily Show with Jon Stewart, has blossomed into a major star in the last few years thanks to his role on NBC's The Office and in The Hangover films. He's on his way to top-line status too, with films like Cedar Rapids and Jeff Who Lives at Home gaining solid indie buzz.
Vacation though, as it stands, will not be a small movie. It's set up at New Line, a division of Warner Bros., and you just know they're hoping for another comedy franchise as The Hangover will likely end next year. Plus, the original Vacation spawned multiple sequels, thanks in large part to Chevy Chase's massive star power in the 1980s. Helms has that kind of potential.
Rumor originally had it that this new Vacation would have Rusty taking his family to Wally World before it closed, much as happened in the original film, but there's no word if that's still the vacation destination. I really hope it is though.
Do you think Helms is ready to headline a remake/sequel like this?