Chris Weitz To Rewrite Disney's Live Action 'Cinderella' For Mark Romanek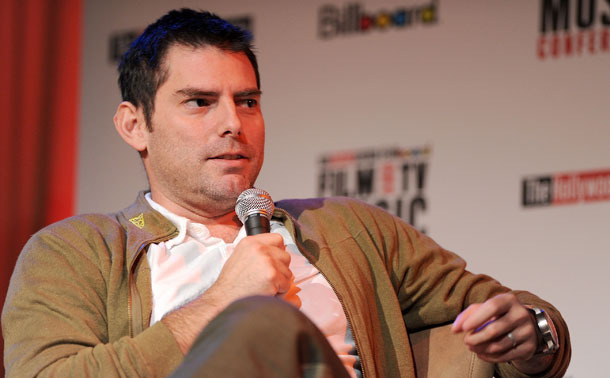 In May 2010, Disney bought a pitch by The Devil Wears Prada/We Bought A Zoo scribe Aline Brosh McKenna to remake their classic film Cinderella in live-action. This was a few months after Tim Burton's Alice in Wonderland was a major hit for the studio and fantasy remakes became a go-to genre (see Mirror Mirror, Snow White and the Huntsman, Oz the Great and the Powerful etc.). A year later, director Mark Romanek (Never Let Me Go) was attached to the project and soon after that Universal began developing a rival production. Since then, all's quiet on the glass slipper front. Until today.
Chris Weitz, an Oscar-nominee for About a Boy and director of The Golden Compass and The Twilight Saga: New Moon, has been tapped to rewrite McKenna's original draft, breathing life into a film we'd long since thought was nothing but a sleeping beauty. Read more after the jump.The Hollywood Reporter broke the news of the Weitz's deal on the film, which will be produced by Simon Kinberg.
They explicitly state we still don't know what, if anything, differentiates Aline Brosh McKenna's Cinderella from the classic Disney version of the film, besides it being live action. It seems likely, though, that Disney is preparing a new script just in case the two competing Snow White films released over the next few months hit as big as Alice did. If that happens, boom, they're ready to go with another famous princess.
Weitz has has an incredibly varied and interesting career thus far. He got his start writing Antz for DreamWorks, worked on American Pie with his brother Paul, the directed and co-wrote About a Boy, The Golden Compass and had his biggest success directing the second Twilight movie. This past year, almost out of nowhere, he helmed the tiny character piece A Better Life which got star Demián Bichir an Oscar nomination.
I don't think we're all clamouring for a Cinderella remake but the team of Weitz and Romanek definitely puts this one on the radar. What do you think?