Emma Watson Tapped For Sofia Coppola's 'The Bling Ring'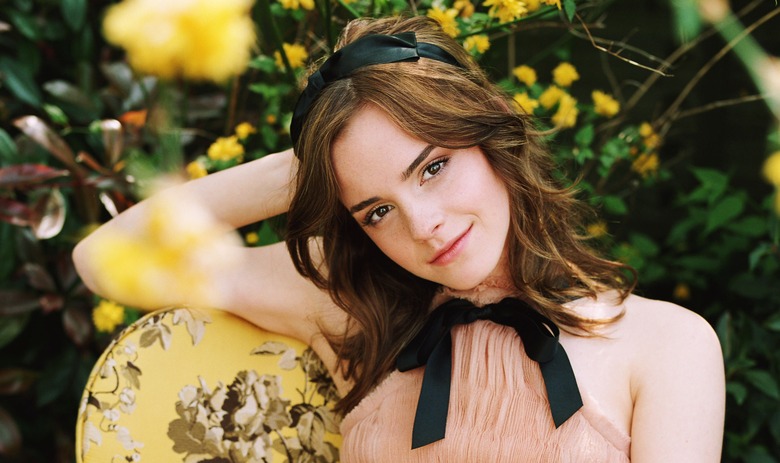 Over the past decade, Sofia Coppola has demonstrated a knack for working with talented young actresses. Whether it's Scarlett Johansson in Lost in Translation, Kirsten Dunst in The Virgin Suicides, or Elle Fanning in Somewhere, Coppola not only knows how to pick them, but what to do with them once she has them. Now the latest star to join the club is Emma Watson, who's signed up for one of the leads in Coppola's ensemble picture The Bling Ring. More details after the jump.
Watson's exact role in The Bling Ring hasn't been revealed, and Coppola hasn't offered much in the way of plot details at this point. However, we do know that the story will be based on the real-life So Cal teen group who burglarized the homes of Paris Hilton, Rachel Bilson, Orlando Bloom, Lindsay Lohan, and other young, wealthy celebrities. (Read Vanity Fair's report here.) The events have been adapted for the screen before, with Dick Clark Productions and star Jennifer Grey, but somehow I suspect Coppola's take will be a little more polished.
Coppola's interest in the lives of the rich and famous is nothing new, but The Bling Ring will approach the topic from a fresh angle. Producers, which include Coppola, Roman Coppola, and Youree Henley, describe the film as taking "a sobering view of our modern culture," with a specific focus on celebrity culture.
If Watson wants to move on from Harry Potter, a project with Coppola seems like a smart move indeed. Coppola's given textured, significant roles to her young female stars in the past — no one-note girlfriend gigs here. Moreover, if Watson's set to play a criminal, I can't think of a better way for her to distance herself from the bookish, goody-two-shoes Hermione.