Page 2: Pirates, Memento, Cannes, Star Wars, Twilight, Firefly, Bill Murray, Pixar, Black Swan, Indiana Jones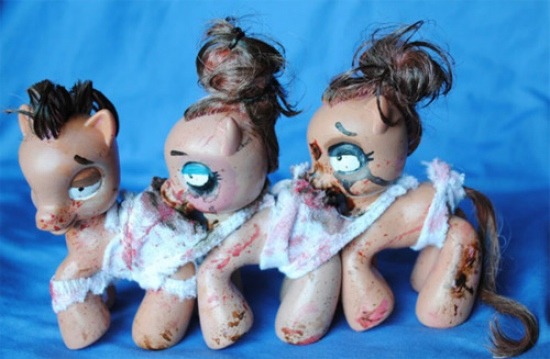 What is Page 2? Page 2 is a compilation of stories and news tidbits, which for whatever reason, didn't make the front page of /Film. After the jump we've included 58 different items, fun images, videos, casting tidbits, articles of interest and more. It's like a mystery grab bag of movie web related goodness. If you have any interesting items that we might've missed that you think should go in /Film's Page 2 – email us!Header Photo: A custom-made My Little Pony centipede
Mattel's Hoverboard replica will be available for preorder from March 1-20th.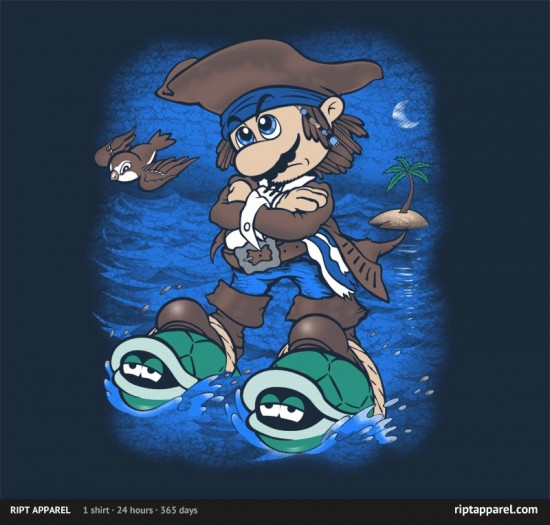 Today's t-shirt of RIPT Apparel is a Pirates of the Caribbean/Mario Bros-inspired design "The Sparrow Escapes"
Read DC Pierson's (Mystery Team, Derrick Comedy) blog post "I Always Wanted To Be Wes Anderson"
Watch The Making of Movie: The Movie, a behind-the-scenes look at Jimmy Kimmel's movie trailer parody Movie: The Movie.
PopMatters lists The Top 10 Films That Should Have Won Best Picture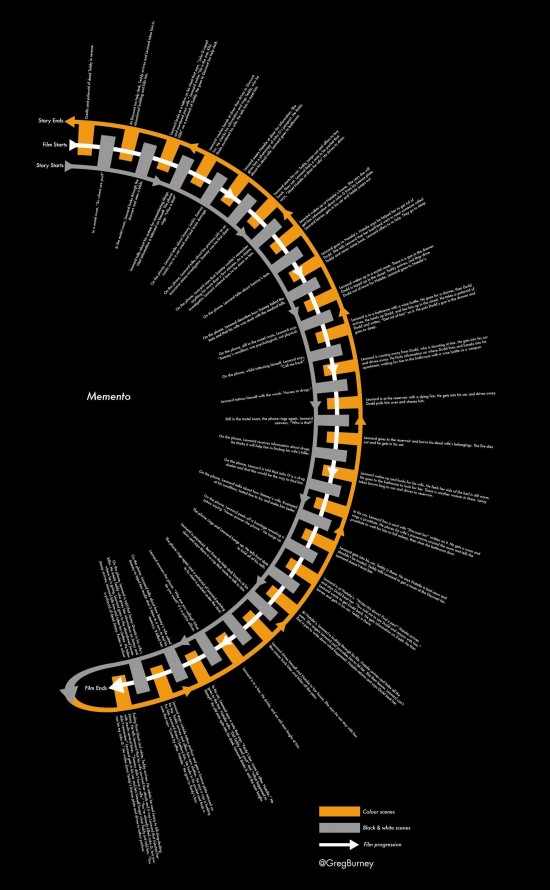 The Timeline For Memento
Fansites' "Raid" on Hollywood: How First-Gen Web Film Journalists Are Reshaping Movies In Their Own Image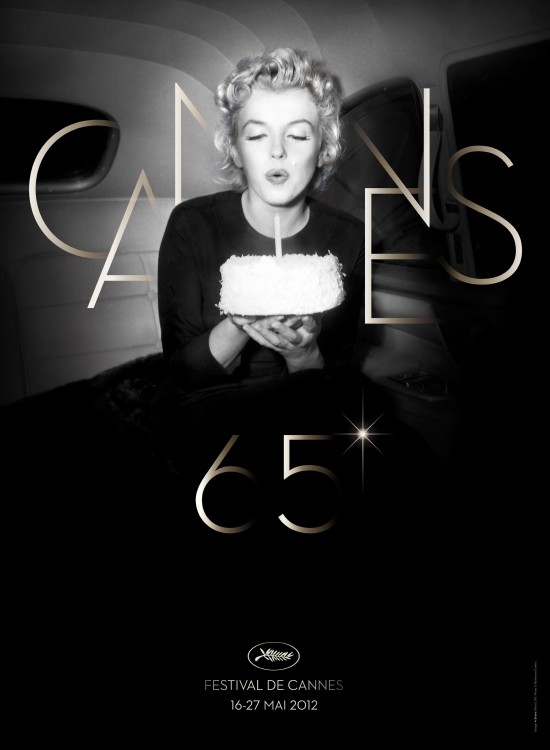 Cannes Unveiled the Official Poster For 65th Anniversary which features Marilyn MonroeRobert Redford and Diane Keaton are eyeing The Most Wonderful Time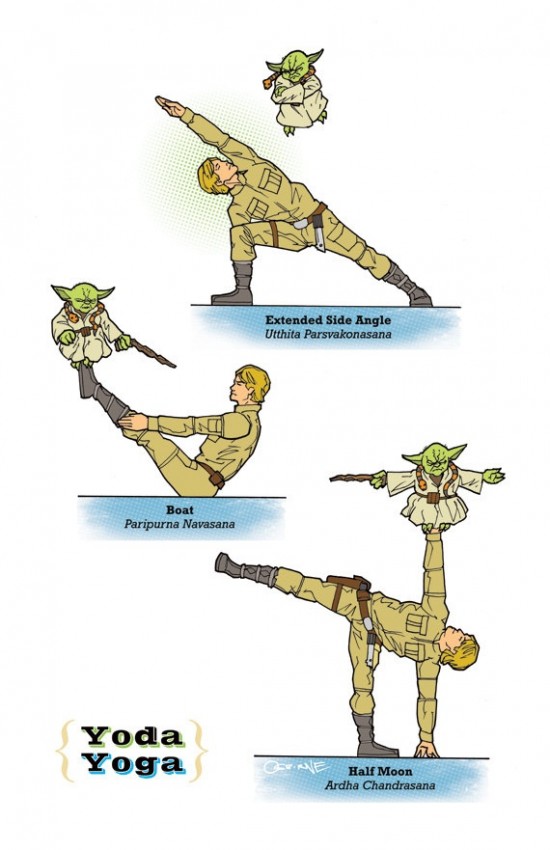 The Star Wars Guide To YogaHomeland's Marin Ireland has been cast as Detective's Sister on The KillingWatch a Cat Sitting Up Watching Star WarsBrian Kirk is in talks To Helm Robert Ludlum's The Osterman Weekend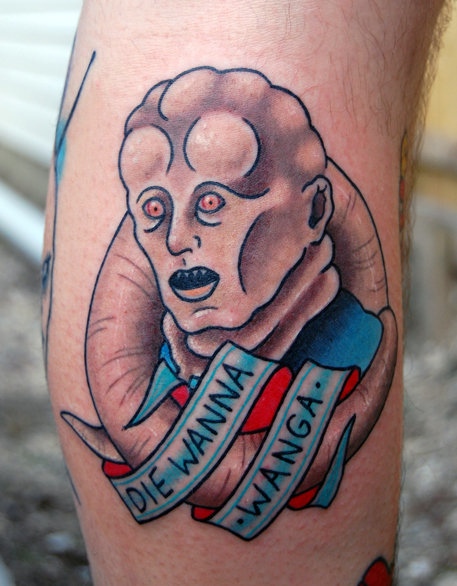 Bib Fortuna Tattoo
AMC will develop sci-fi horror tv series called 99 Stories, "set in a new 99-story high-rise building in which a group of strangers gets trapped."
Twilight: The Video Game
DreamWorks Animation Q4 Profit Plunges on Weak DVD Sales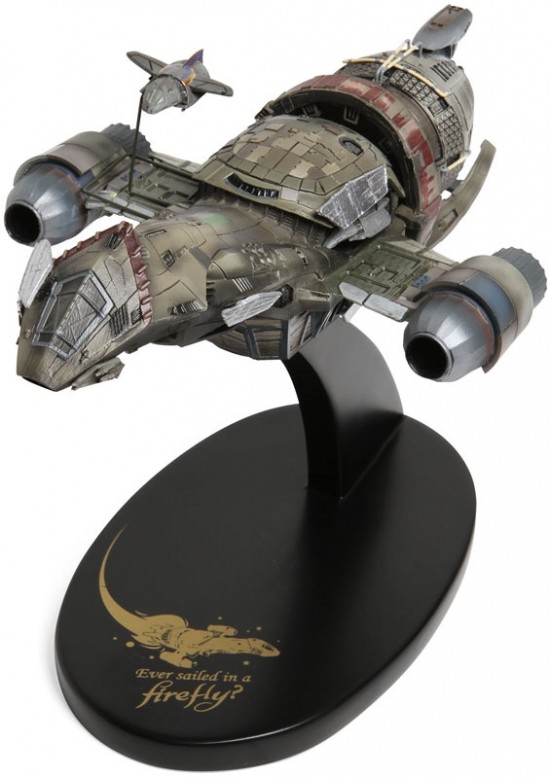 Firefly Serenity 1/400 Scale Model
A Michigan high school student's online petition has raised over 100,000 signatures asking the MPAA to change its R rating of The Weinstein Co.'s documentary Bully to PG-13.
A video taking a look at Disney's 6-month restoration of the Matterhorn at Disneyland Park
Paramount will rerelease a restored digital print of The Godfather in 55 Cinemark XD theaters nationwide for one day on March 1st 2012.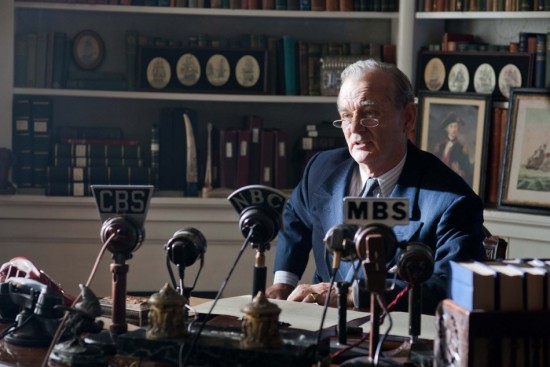 Check out some new photos featuring Bill Murray as FDR in Hyde Park On The Hudson
Fifteen Oscar statues were auctioned for a stunning $3 million in a sale by Beverly Hills auctioneer Nate D. Sanders
Nine Movies That Make Men Cry
Michael Bay has cast Israeli supermodel Bar Paly and Monk star Tony Shalhoub in Pain and Gain.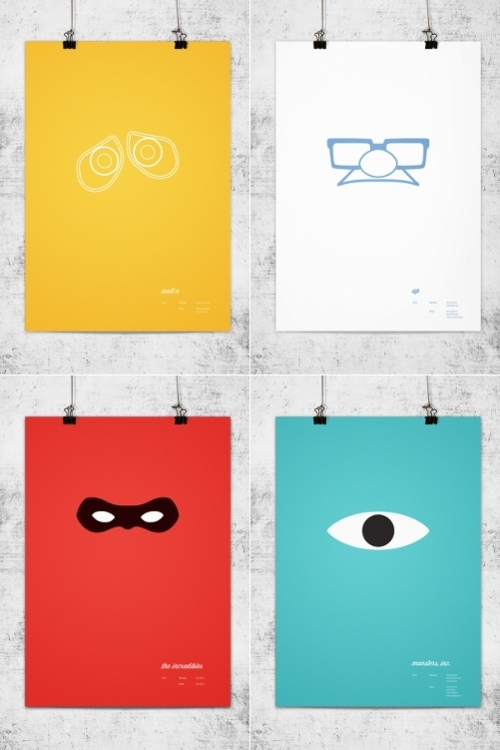 Minimalistic Pixar posters.
Quora answers "Why Is February Such a Weak Month for Movies?"Ridley Scott Producing Life in a Day Doc Follow-Up Japan in a Day — watch the teaser trailer!Rejects has a Johnny English Reborn drinking game.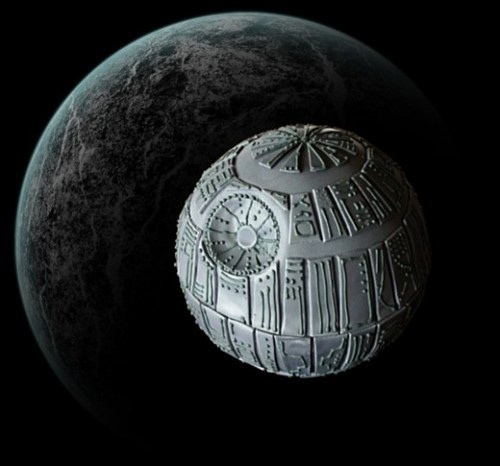 Death Star cake
Cracked lists 6 Insane Sequels That Almost Ruined Classic MoviesThanks to Kinect Star Wars You Can Dance With Princess LeiaOpen Casting Call For Untitled Star Trek Sequel On March 1 In Los Angeles?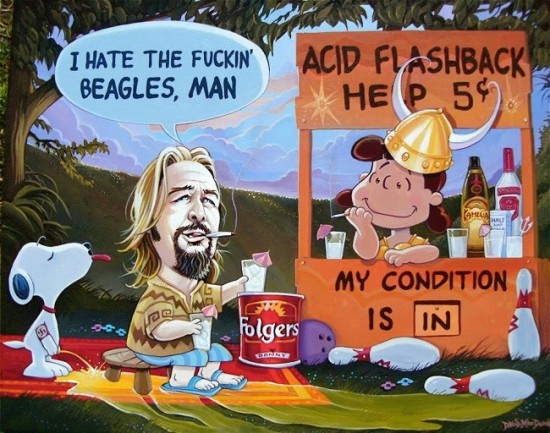 "Charlie Lebowski" by Dave MacDowell
Blastr lists 9 sci-fi spinoffs we want and the characters who'd make us watchWatch Garfunkel and Oates' morbidly funny tribute to the Spirit Award nomineesRaleigh Studios looks to expand into Utah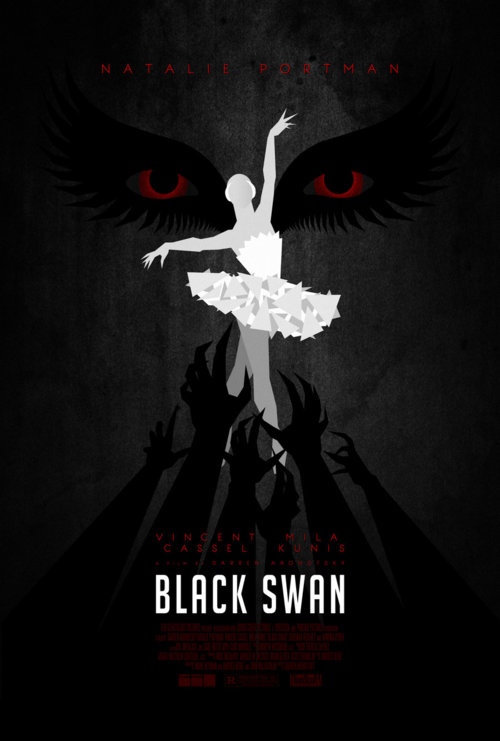 Black Swan poster by drMierzwiak
In 2005, GQ Named the 10 Greatest Actors of the Generation. Their Most Recent Projects Beg to Differ
See The Earliest Appearances of Cookie Monster's Sharp-Toothed PrototypeMentalFloss lists 14 Movie Cameos by the Authors of the Original Books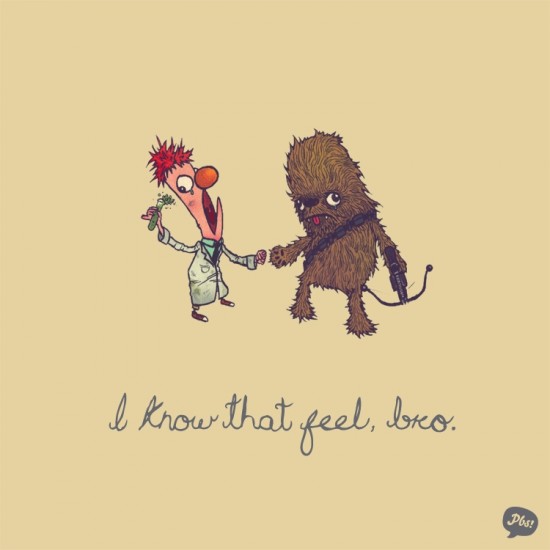 "I Know That Feel, Bro" Illustrations.
Taika Waititi talks to Rotten Tomatoes about his five favorite movies.What lightsabers looked like in 1978.What Got Dustin Hoffman Blacklisted From Hollywood?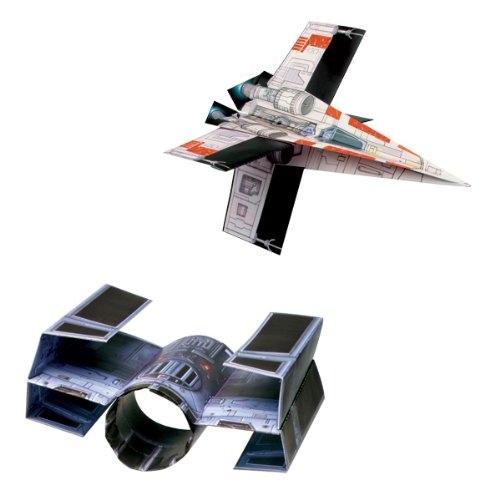 Star Wars Folded Flyers Paper AirplanesThe Lorax will open simultaneously on 269 IMAX screens.Watch the post-apocalyptic short film Gamma.Rejects lists 32 Things We Learned From the 'Requiem For a Dream' Commentary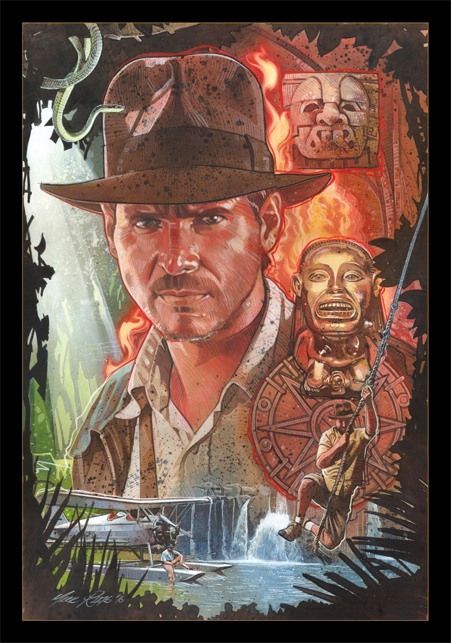 Indiana Jones fan art by Mark Raats
FX will begin airing Anger Management starring Charlie Sheen on Thursday nights beginning June 28th 2012.
Watch the animated short film "No Robots"
Disney has released a press release announcing that The Lone Ranger has begun production.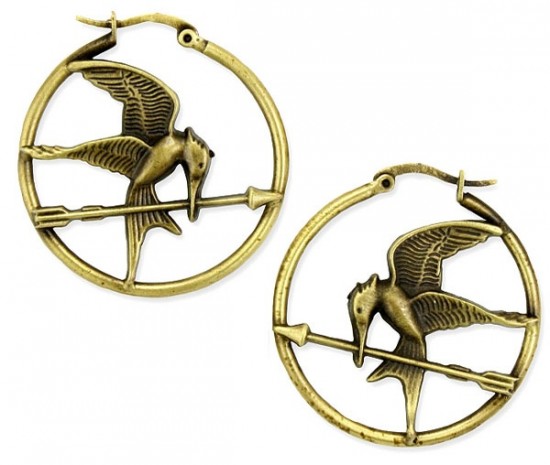 The Hunger Games Logo Hoop Earrings
Paramount will release a SpongeBob Movie in Late 2014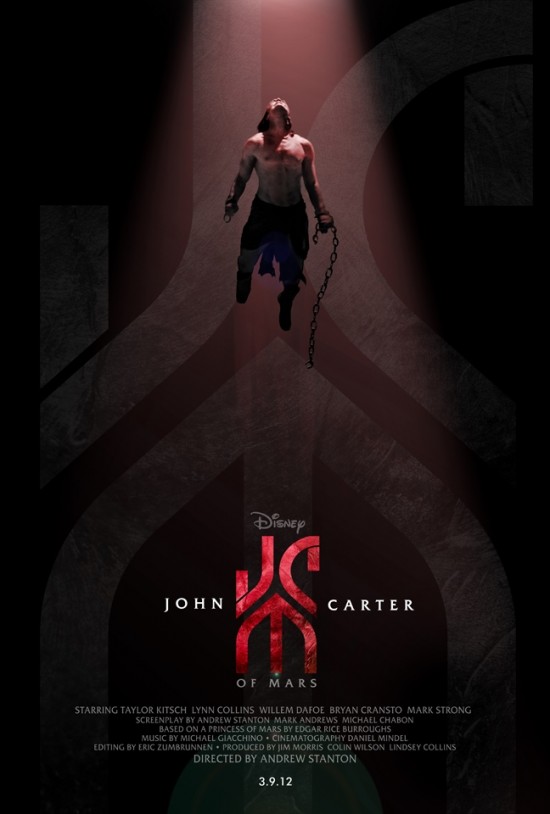 Another cool fan created poster for John Carter.
WhatCulture lists 8 Really Good Special Effects in 'Classic' Doctor Who