Mark Wahlberg Wants To Star In Sacha Gervasi's English-Language 'Headhunters' Remake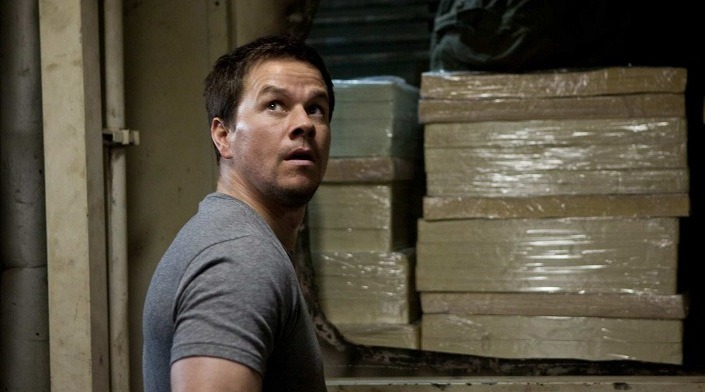 Though last month's Contraband was Mark Wahlberg's first film to hit theaters since 2010's The Fighter, the star is now busier than ever. He's got Ted, from Seth McFarlane, due out this summer, plus Broken City, 2 Guns, and Pain and Gain all scheduled to land sometime next year.
Now Wahlberg has yet another new project in his sights: the Jo Nesbø adaptation Headhunters. Nesbø's novel has already been turned into a Norwegian film which received glowing praise at last year's Fantastic Fest. So, naturally, Hollywood is interested in making its own English-language version of the story. More details after the jump.
"I saw a film recently called Headhunters," he told the site. "It's a Norwegian film and it's one of the best movies I've seen in a long time. I met with the director and pleaded with the studio that has the rights so we'll see if we get anywhere with that." While Wahlberg's involvement is far from a sure thing at this point, he's got enough star power and clout that I wouldn't be surprised to see him get what he wants.
Morten Tyldum's Norwegian film adaptation starred Aksel Hennie as Roger Brown, a corporate headhunter who, despite his success in the field, still struggles to make enough to maintain the luxurious lifestyle that his wife enjoys. He turns to stealing art from his wealthy clients, but when he targets a former security agency head (Game of Thrones' Nikolaj Coster-Waldau), Roger discovers a dark secret that puts him in danger. Magnolia acquired the U.S. distribution rights to the Norwegian film last year, and is expected to release it sometime in 2012.
The new Headhunters is one of two Nesbø films in the works at Hollywood. A few months ago, Martin Scorsese signed on to direct an adaptation of Nesbø's The Snowman, from a screenplay by Matthew Michael Carnahan.
Watch the trailer for the first Headhunters adaptation below: