'Horrible Bosses' Writers To Direct Their Own 'Vacation' Reboot/Sequel Script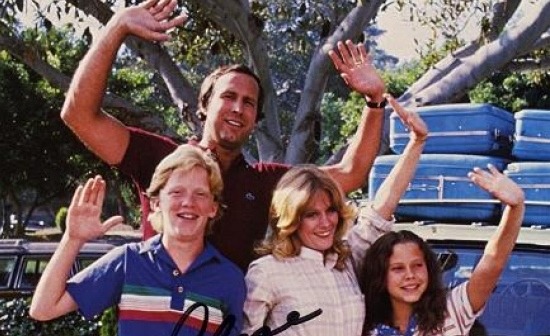 Horrible Bosses screenwriters John Francis Daley and Jonathan Goldstein are busy guys. In the wake of the success of their comedic murder plot featuring Jason Bateman, Jason Sudeikis and Charlie Day, the duo worked on Burt Wonderstone and are drafting a sequel to Bosses.
But back in 2009 they started writing a reboot of National Lampoon's Vacation, now to be titled simply Vacation, and as of 2011 they were doing a second draft of the script. Directors such as David Dobkin (Wedding Crashers, The Change-Up) and Peter Segal (Get Smart) were linked to the movie over the past few years. But now New Line is going to have Daley and Goldstein direct it instead.
THR says the two will make their directorial debut(s) with Vacation. As we've known for a while, the film is a sequel but also kind of a reboot, centering on the adult version of Rusty Griswold, the son of Chevy Chase's character played by Anthony Michael Hall in the original film. (Jason Lively and Johnny Galecki played Rusty in the sequels.)We'd heard in 2010 that this film would follow Rusty as he "embarks on a journey to take his own family to Wally World one last time before the park closes for good. We don't know if that remains the plot for the film. THR says only "A now grown-up Rusty Griswold, the son of the Chevy Chase character in the original series, experiences a misadventure with his own family."