Christian Bale Once Again Set To Work With 'Crazy Heart' Director On 'Out Of The Furnace'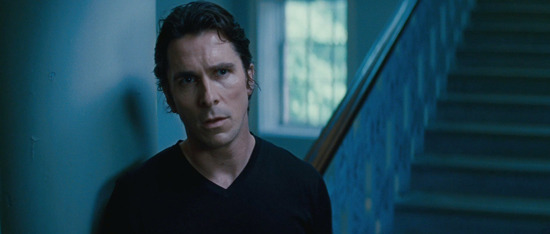 Last year, before The Dark Knight Rises had fully shot, there was a lot of speculation about what Christian Bale would do after his tenure as Batman ended. Turns out he planned a couple films with Terrence Malick, but another project that was mentioned as a possible one for Bale has reared its head once more.
We'd heard that Scott Cooper, who directed Crazy Heart, was courting Bale last year to star in The Low Dweller, a revenge drama that Brad Ingelsby wrote and Cooper had latched on to as director. Cooper was also rewriting, and the project got a new title: Out of the Furnace. Bale had fallen away from the project late last year, but now he's back in talks to take the lead role.
THR reports the casting, and puts out the synopsis that has been floating around for a while. That is, the film "centers on a man released after serving four years in prison. His hopes for a peaceful homecoming are thwarted when he sets out to find the man who brutally murdered his younger brother to avenge his death." The original draft was set in Indiana in 1986, and while we don't know if Cooper has retained the period setting, it is reasonable to expect that he has.Robert Duvall is also likely to appear in Out of the Furnace, though that deal isn't set at this point. He would play the uncle of Bale's character, who helps the lead on his quest for revenge.Variety reports that Viggo Mortensen is Cooper's choice to play the villain of the film, and that Casey Affleck, Garrett Hedlund, Taylor Kitsch and Channing Tatum are on the shortlist to play the younger brother.
Relativity is financing and will release; Scott Free and Leonardo DiCaprio's Appian Way are also involved. (Ridley Scott was once going to direct.) Variety does note that Bale isn't fully signed, and that a lot of the other casting hinges on his acceptance.