'The Cold Light Of Day' International Trailer: One More Look At Familial Spy Shenanigans With Henry Cavill And Bruce Willis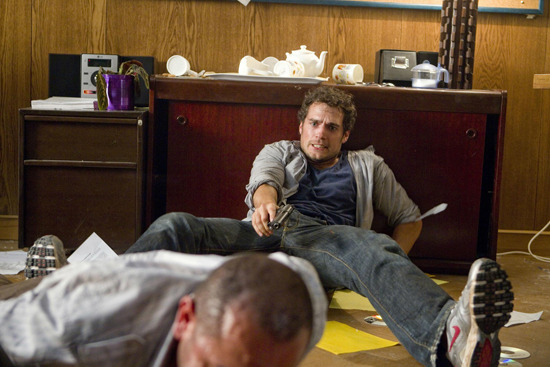 Here's an international trailer for the thriller The Cold Light of Day, in which Henry Cavill (The Tudors, Immortals, Man of Steel) discovers that his father, played by Bruce Willis, is actually involved in international espionage. As we've discussed before, the film looks a bit like a more grown-up version of the story told in the Taylor Lautner vehicle Abduction. Hopefully it will fare a bit better overall. Check out the new trailer below.
So this is from JCVD director Mabrouk El Mechri and also features Sigourney Weaver in a significant role. You can revisit the domestic trailer if you like, but the two present pretty similar takes on the film. Looks like a reasonable timekilling thriller, but maybe not much more.
The Cold Light of Day hits theaters April 6th.
A young American (Cavill) uncovers a conspiracy during his attempt to save his family, who were kidnapped while on vacation in Spain.
[MSN UK]