Rumor Control: Josh Duhamel Says Key Actors Not Returning For 'Transformers 4'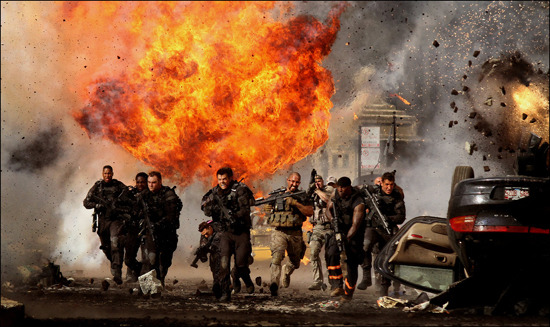 File this one under 'actors are always the last to know,' but just in case you were wondering which actors might be returning to the Transformers series for the fourth installment, Josh Duhamel has an answer for you. According to him, it is likely to be 'none.' But don't take his word for it just yet. Read on for the quotes.
E! Online quotes Duhamel saying,
I don't think anybody's doing it. I know Shia [LaBeouf]'s not doing it. I don't think Tyrese or Rosie [Huntington-Whiteley] or anybody else is doing it... Whenever these movies make that much money they're going to make as many as they can. [But] I haven't heard anything about it.
Here's the thing: there's no movie yet. There's no greenlit script at this point, so a lot of people haven't been contacted about returning. And Duhamel says no one is coming back because he hasn't been contacted? I hate to break it to the guy, but there's a good chance that some actors will be called back while others won't. Might want to keep in mind how quickly Megan Fox was dumped between the second and third movies and, like, zip it up.
Meanwhile, Badass Digest has heard some news that is probably a lot more reliable. According to their report, the 're-imagining' that producers have talked about for T4 will feature a lot more action and less goofy humor, and it won't be told from the point of view of Shia LaBeouf's character Sam Witwicky.
Again, that's something that can change as the script is developed, but it seems like a more likely possibility.
Transformers 4, whatever the movie ends up being, will open on June 27, 2014.