NBC Orders Thirteen Episodes Of 'Hannibal'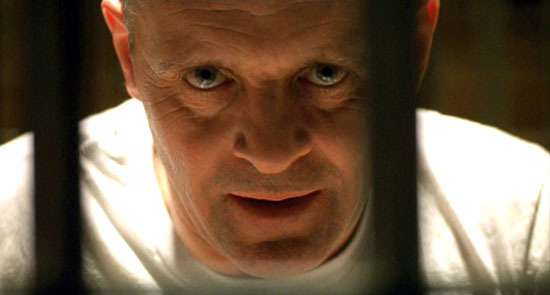 We still don't know who will play the TV incarnation of Hannibal Lecter, but we do know that he won't even have to deal with the traditional pilot stage that is part of a new television show's road to airtime. NBC has given a thirteen-episode direct to series order to Hannibal, the show pitched by Bryan Fuller (Pushing Daisies) based on the character created by Thomas Harris and made famous thanks to Anthony Hopkins' Oscar-winning performance in The Silence of the Lambs. Skipping the pilot stage was mentioned as a possibility when the show landed at NBC; evidently the network brass really liked Fuller's ideas.
The show's logline is this: "One-hour contemporary thriller series featuring the classic characters from Thomas Harris' novel Red Dragon – FBI agent Will Graham and his mentor Dr. Hannibal Lecter – who are re-introduced at the beginning of their budding relationship."
We knew most of that — the fact that the show would focus on the early days of Lecter's working relationship with FBI Agent Graham has been available almost since the show was first announced as a possibility. Without knowing who'll be cast, however, it's difficult to muster any more than passing interest in the show's concept. Fuller is also behind Mockingbird Lane, aka the Munsters reboot, which was just pushed back out of a fall premiere slot. [THR]