Warner Bros. Putting 'The Wizard Of OZ' DVDs On Moratorium Until Late 2013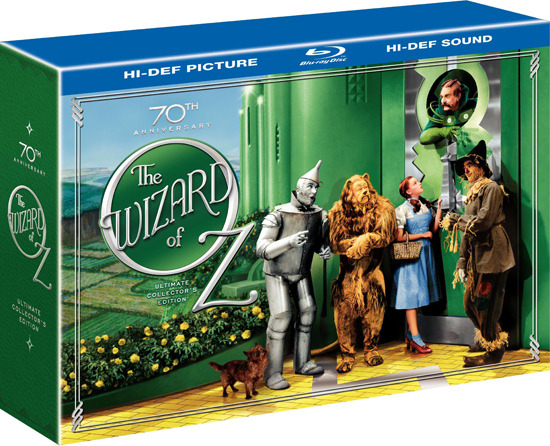 Tell me if this makes sense to you. On March 8, 2013 Disney will release Sam Raimi's Oz: The Great and Powerful, which is a prequel to the classic The Wizard of Oz. What better way to drive sales of the DVD release of the original film, right?
But Warner Bros. is playing its own game. The studio is making early plans for the 75th anniversary of The Wizard of Oz, which is in 2014. Part of that plan is putting home video releases of the film on moratorium starting on May 1 this year. So when Oz: The Great and Powerful arrives, there will be no The Wizard of Oz discs on shelves for people to buy.
On May 1 WB will stop shipping new DVD and Blu-ray versions of the film, though thanks to existing stock The Wizard of Oz 70th Anniversary Edition 2-Disc DVD will be available until October. Yeah, that's right — the big 70th edition was just released a couple years ago, but will soon be killed in prep for the 75th. The movie will return to shelves in late 2013.
Jeff Baker of Warner Home Video told THR,
2013 will see the re-launching of The Wizard of Oz franchise in a multi-platform, unprecedented rollout that will include new and restored formats with major sponsorships and branding, as well as massive media support. We expect 90% – 95% consumer awareness, with a kickoff event consistent with only a handful of titles that are considered the crown jewels of our WB library.
So WB doesn't want sales of its crown jewel to be dictated by the success or failure of Disney's prequel film. There is a certain business logic in that, I suppose, since it's all about control.