'Haywire' Star Gina Carano Cast In Another Action Film, 'In The Blood'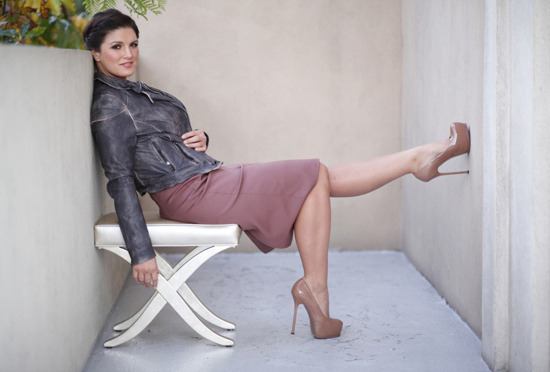 Steven Soderbergh saw Gina Carano fight and decided to build a movie around her. The result was Haywire, released earlier this year. And now it seems that other filmmakers have seen Haywire, and want to make more movies around Carano. The former MMA fighter has been cast in a new action thriller called In the Blood, which sounds a bit like a gender-reversed riff on Taken.
THR reports that Into the Blue director John Stockwell is directing, the film and I hope that means one thing: someone gets their face blown off underwater. (Don't know what I'm talking about? Find a clip of Josh Brolin's wonderful final scene in Into the Blue.) The Haywire stunt team 8711 is in talks to work on this one, too.In the Blood is described as being kicked into gear "when a husband disappears while vacationing in the Caribbean with his wife, to be played by Carano. The grieving wife passionately and recklessly pursues the men whom she believes kidnapped and killed him." Bennett Yellin and James Robert Johnston scripted.
Stockwell tells THR,
This role will showcase not only Gina's fighting skills, but also her acting abilities as her character struggles to reign in her violent past.
Carano's acting was her weakest skill in Haywire, but it didn't help that she was working with some of the best actors in the business — doing scenes with Michael Fassbender can make anyone look like a rank amateur. But is John Stockwell the guy to bring out her acting talent? Not sure about that, but Carano is a good screen presence regardless, so I'm willing to see what happens.