This Week In Trailers: The Ghastly Love Of Johnny X, Incendiary, Faith In The Big House, Sing Your Song, Lobos De Arga (Game Of Werewolves)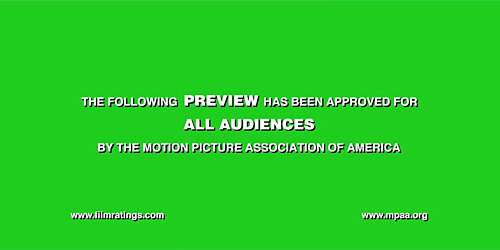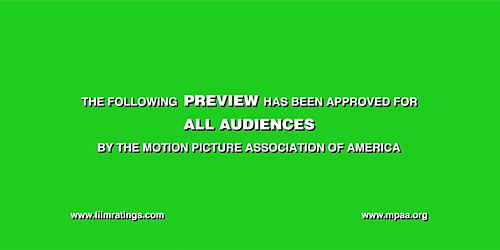 Trailers are an under-appreciated art form insofar that many times they're seen as vehicles for showing footage, explaining films away, or showing their hand about what moviegoers can expect. Foreign, domestic, independent, big budget: I celebrate all levels of trailers and hopefully this column will satisfactorily give you a baseline of what beta wave I'm operating on, because what better way to hone your skills as a thoughtful moviegoer than by deconstructing these little pieces of advertising? Some of the best authors will tell you that writing a short story is a lot harder than writing a long one, that you have to weigh every sentence. What better medium to see how this theory plays itself out beyond that than with movie trailers?The Ghastly Love Of Johnny X Trailer
When it comes to homage, I haven't seen anything like it.
Director Paul Bunnell has taken a long time to get back into directing seat. His last effort was almost two decades ago, That Little Monster, and it's a shame because I don't think I could get my fill of movies that have such a pronounced style.
What is so unique about this gem is that it sticks with the period feel and doesn't relent. The opening sequence is lengthy, a bold risk for a film of this size, but it pays off because it establishes what kind of movie it's going to be. It's black and white, it has a sci-fi edge, it has some swagger, it's humorous without feeling it's winking to the camera, and we get the initial skeleton of the plot constructed before our eyes.
The other risk this trailer takes is that after we get Kevin McCarthy's (R.I.P. to the one of the most noticeable character actors in the last quarter century) explanation of who we're following and why, there is barely another word spoken through the rest of the running time. The musical hook is scintillating and has made me want to tap my foot every time I've heard it but, and what's more, the visual component of Bunnell's directing draws you in with its charisma. The scenes feel alive, there's a playfulness that doesn't seem hokey or done mockingly, and while you have no clue what is really happening it all is a love letter to a specific time, a specific place, that envelops you as you watch it.
One of the best trailers I've seen this year.
Faith In The Big House Trailer
Documentaries on the incarcerated don't get old for me, especially when a trailer can make the lives of inmates look compelling.
Jonathan Schwartz' expose on the soul searching for those inside one prison interests me as a trailer because it doesn't take the long road to get to what the film is really about. It doesn't meander in getting to the point, which is how do you get some of the most hardened criminals to put their faith in something, anything, other than the fact that the good money is on the fact that if they were to be let out that they would commit another crime.
It's easy to dismiss the opening sequences as nothing but the imprisoned being a part of something that they're a captive audience to but it's Schwartz' placing an interview of a young man at about the forty-five second mark is well timed. It sums up what the whole point of this movie really is: a search for something that these guys can believe in. As a practicing agnostic I realize I'm not the target demo but in a way that's irrelevant to the message and it's the message of how do you try and make a difference in these people's lives without forcing them to change. Give them hope. Give them anything they can latch onto.
This trailer puts forth that message that regardless of what you think of religion it's really about how do you give someone who has nothing in their life something positive that can work against the odds that we'll see them down the road doing the very same thing that got them there. By the end, I've given myself over to the message that this isn't about religion, per se, but that the prisoners we're going to meet are going to show me whether they really are capable of transformative change.
Sing Your Song Trailer
I realize I don't know a lot about a lot but when a trailer can school you on a part of the civil rights movement you didn't know about, and make it interesting, you've got my attention
Susanne Rostock has made a documentary about a man who I only thought made songs about coconuts and rum. Lo and behold, that's not the case so that's surprise number one. Surprise number two comes tearing out of the gate in this trailer by establishing the trifecta pedigree: Berlin, Tribeca and Sundance film festivals.
To see that Henry Belafonte was a champion of change in the arena of civil rights, of human rights, isn't as surprising as seeing just how much he gave of himself to that idea. Many would consider the token soup kitchen photo-op to be sufficient of showing you care but Harry, looking at this trailer, wasn't satisfied with tokenism.
The trailer charts out the decades he's spent lending a hand to those who needed it when it came to helping his fellow man and it does it in a way that doesn't idolize the man as it does to humanize him. He could have walled himself off to the problems that people face but his was a higher calling and the trailer weaves his story and the stories of those he's touched quite seamlessly.
This is something that could play well on PBS, an Independent Lens special, as the educational value and the kind of message it has to spread doesn't seem like it benefit anyone to be contained in an art house. Belafonte's most recent opposition to the Iraq war showed how sprite and vocal he still is at his age. He's inspiring and I hope his song is truly sung by many others before we lose him, before people only think he was the guy who had that song in Beetlejuice.
Monsieur Lazhar Trailer
Sometimes, a trailer just hits every note the right way.
Philippe Falardeau's film prior to this one, It's Not Me, I Swear!, was one of those films that took the crowded coming-of-age field and had something original to add to it. While it wasn't Academy Award caliber you can see hints of what was to come and I think the glimmers of that come through here.
While there isn't anything earth shattering about the presentation of the narrative, but it's interesting in how effective it is at just getting the heart of what's important. We are given the highlights of the story, that this is a man who has come from somewhere different, that he's a different kind of teacher, that there's something mysterious about his past, but we don't dwell in any one area for very long. It's those punctuations of detail that help move everything forward and keep this from being a droll, uninteresting art house movie that maybe you'll catch on Redbox when it comes out later in the year once there's nothing else left.
However, there's a sweetness to the story and to how we're introduced to this man with a past. He's not a Joe Clark out to carry a bat and make men out of miscreants and he's certainly not Jack Black out to waft his wackiness on a bunch of uptight kids. You have a man who's out to educate, to he erudite where there is some need for it. The trailer gingerly takes you from moment to see where there might be some conflict, some situations that really will define this movie. I'm smitten with its simplicity and think this is one of those previews that leave you yearning for more only because you want to see how this protagonist will come through the other end.
Lobos De Arga (Game of Werewolves) TrailerJuan Martinez Moreno has a good chance of topping The Wolfman as one of the best monster movies to come out in the last few years. The bar is certainly low enough. However, what's here is more than enough to make me think this looks like a blend of Shaun of the Dead and Monster Squad.
Even though there aren't any subtitles to read, it's easy enough to understand that what we have here is a guy who enters a small town without knowing what in the world is going on as he becomes a literal sacrificial lamb, with Carlos Areces (who was INCREDIBLE in The Last Circus) leading the charge as the sympathetic townie who seems to be one of the only people to lend a hand to the newbie.
While the trailer checks in at less than a minute it blends comedy and horror pretty well. Nowhere does it state that you can't blend tones like that but the curiosity of a wolfman that is known about by everyone and one they don't mind pitching a body or two here and there to keep it satiated is as absurd as anything as I've heard this year.
It's brief, gets to the point quickly, and then leaves us just as things heat up. I, for one, am looking forward to a longer look at this movie but, so far, it has my interest, and attention.
Incendiary Trailer
Two female kidnappers? I have to say, I'm interested.
What's interesting about this trailer is that not only are given zilch when it comes to the plot there is a distinct style that comes across in the presentation of what we are tendered. Director Ross Nickson is playing things pretty close to his chest but it's an interesting strategy.
This is most certainly in the realm of teaser trailer material but this is exactly what a teaser should be in the way it piques interest without divulging anything. We don't know what these ladies are all about, what their story is, what they have planned, why they're sitting on a beach with one another, but just as fast as we're introduced to the duo we stop cold.
And just as fast as it started, it ceases to be. Again, it accomplishes what it sets out to do as you can see hints of what hopefully is a movie that's as dark as its tease.
Nota bene: If you have any suggestions of trailers to possibly be included in this column, even have a trailer of your own to pitch, please let me know by sending me a note at Christopher_Stipp@yahoo.com
In case you missed them, here are the other trailers we covered at /Film this week:
Beyond The Black Rainbow Trailer – This might be art for art sake but, man, I want to see all of this.
Abraham Lincoln: Vampire Hunter Trailer – Looks like it could be obnoxious enough to be a fun ride.
How To Build A Time Machine Trailer – Support Jay Cheel, the man has a promising career and if there's any talent that deserves to be nurtured it's him. Such a compelling story and trailer.
Damsels In Distress Trailer – Seems like a more sensible, yet completely sharp, version of Heathers. I'm in.
Pusher Remake Trailer - I'm not one for a remake of such a seminal film but this does look like it's worth further investigation.
Amazing Spider-Man International Trailer – If ever there could be something to wash away the bilge that was Spider-Man 3 this looks like it could be the ticket.
Intruders Trailer – I don't know. There's a lot of screaming and too many jump cuts. Might be worth a spin in the rental market but I'm not sure I'm convinced it's worth full freight.
Wanderlust Red Band Trailer – Lovely, lots of bad language all for the sake of the red band designation. No one likes people who try too hard to be liked and this trailer is trying very very hard.
Friends With Kids Red Band Trailer – Again, lots more bad language all for the sake of the red ban designation. While this trailer doesn't deserve quite the same amount of disdain as Wanderlust, it comes close.
Prometheus International Trailer – Um, yeah...a lot.