'Abraham Lincoln: Vampire Hunter' Teaser Trailer Turns Johnny Cash Into The New Trailer Voice Guy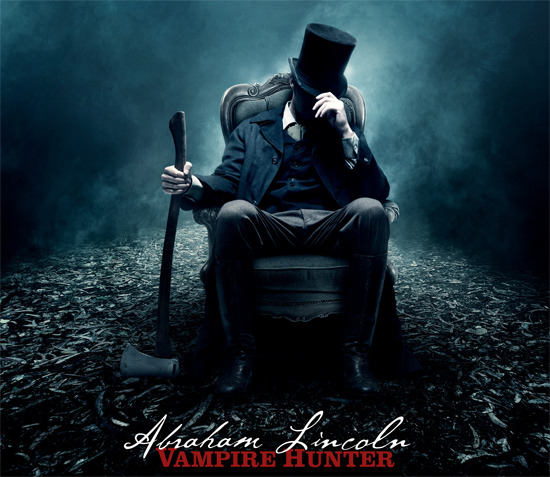 Here's the trailer for Timur Bekmambetov's adaptation of the Seth Grahame-Smith novel Abraham Lincoln: Vampire Hunter. The film features Benjamin Walker as Lincoln, but this is no stodgy biopic. Rather, it supposes that the 16th President was really driven by a hatred for the undead. Indeed, this footage shows the Railsplitter earning his name as he wields an axe with supernatural strength, plowing through vampires and trees alike with the common tool. Check out the footage below.
So that looks super-silly, but also like it could be a good bit of fun. Good use of footage for the teaser, at the very least.
That voiceover from Johnny Cash was originally heard in his song 'The Man Comes Around,' which was also the opening credits tune for Zack Snyder's Dawn of the Dead remake.
Abraham Lincoln: Vampire Hunter features a lot of people that are seen 0nly briefly, if at all in this teaser: Mary Elizabeth Winstead, Alan Tudyk, Anthony Mackie, Rufus Sewell, Erin Wasson and Dominic Cooper, just to name a few. It opens on June 22nd.
The film explores the secret life of our greatest president, and the untold history that shaped our nation. As a young boy, Abraham Lincoln (Benjamin Walker) witnesses the shocking death of his mother, leading him on a path to an ongoing war – and ultimately to the presidency – he chronicles in a hidden diary. The journal reveals the incredible story of a clandestine warrior who never stopped fighting for the country he led and the people he loved.
[Time]