Patton Oswalt Will Spice Up Ben Stiller's 'The Secret Life Of Walter Mitty'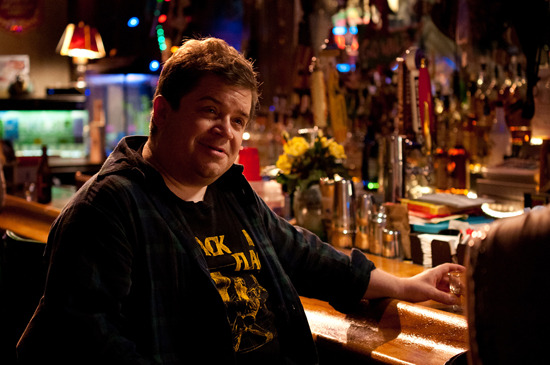 I've really enjoyed watching the rise of Patton Oswalt as an actor. His early stand-up remains hugely entertaining (as is his recent comedy), but his legit acting work has been improving massively since his early role on The King of Queens. I still dig his leading performance in Big Fan, and his work in Jason Reitman's Young Adult is one of the best supporting roles of 2011.
It's a shame Oswalt didn't score an Oscar nomination for Young Adult, but we can take heart in the knowledge that filmmakers saw his work, and he'll likely be in more movies as a result. The next film role looks like it will be in The Secret Life of Walter Mitty, which Ben Stiller will direct and star in.
Walter Mitty is a photo editor at LIFE magazine who daydreams his way out of his life; Kristen Wiig plays the co-worker he has a thing for, and Shirley MacLaine is Mitty's mom.
Now Patton Oswalt is in talks to play Todd, "a friendly eHarmony counselor who helps the protag create an online dating profile."
There is no shortage of material for Oswalt to work with in a role like that. He likely won't be on screen much, but I'd be willing to bet that his scenes will be some of the films funnier moments. He's also in Seeking a Friend for the End of the World, the trailer for which just hit yesterday, and will be in the Stephen Sommers Dean Koontz adaptation Odd Thomas and Todd Rohal's new comedy as well. [Variety]