Lionsgate Will Film More 'Twilight' If Stephenie Meyer Writes A Fifth Book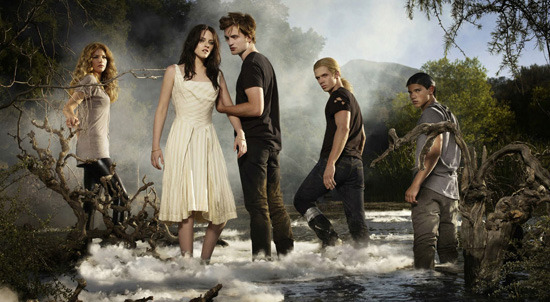 When Lionsgate bought Summit Entertainment a couple weeks back — or when Lionsgate bought Twilight, I might say to be more direct — Lionsgate CEO Jon Feltheimer said he would like to continue Twilight, either on film or television.
Now, during a conference call to report Lionsgate's third quarter earnings for 2011, Rob Friedman, the co-chair of the studio's motion picture group, says they're ready to make a sixth Twilight film if Stephenie Meyer will write another book.
THR reports that Friedman said,
If she (Meyer) wishes to do it, we'll be there to support her.
If this was a J.K Rowling series they were talking about, the author would probably be able to silence the talk with little more than a withering glance. But Stephenie Meyer doesn't seem to be so dedicated to a full-stop end for her signature series. In 2009 she left the door open for another book:
I am a little burned out on vampires right now. I think I need a little break. I might go spend some time with my aliens. I might do something completely different. I've got to cleanse the palate. I may come back to it. I did envision it as a longer series. But I wrapped Breaking Dawn in a way that I felt satisfied with, so if that moment didn't come, I'd be okay.
A few years ago Meyer was writing a fifth book, Midnight Sun, which was actually a rewrite of the first Twilight novel from the perspective of Edward Cullen. She quit writing that book in 2008 when the first twelve chapters of the unfinished novel were leaked online. She said,
If I tried to write Midnight Sun now, in my current frame of mind, James would probably win and all the Cullens would die, which wouldn't dovetail too well with the original story. In any case, I feel too sad about what has happened to continue working on Midnight Sun, and so it is on hold indefinitely.
At that point she also said that she wanted to leave the book alone for a couple years, and perhaps go back to finish it when it seemed like people had forgotten about it. Given the continued popularity of Twilight, that forgetting doesn't seem very likely.
The DVD and Blu-ray release of The Twilight Saga: Breaking Dawn Part 1 take place late tonight, and a trailer for Breaking Dawn Part 2 will premiere in front of The Hunger Games when that film opens on March 23.