DreamWorks To Remake Alfred Hitchcock's Only Best Picture Winner: 'Rebecca'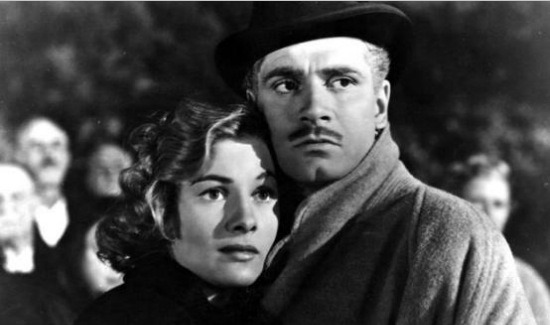 Alfred Hitchcock's filmography reads like an all-time best of list: Psycho, Rear Window, Vertigo, North by Northwest, Notorious, The Birds, it goes on and on. But out of all of Hitchcock's movies, only one received the Academy Award for Best Picture: 1940's Rebecca. Hitchcock's first American project, Rebecca featured Laurence Olivier as a widower whose new wife (Joan Fontaine) is overwhelmed by the spirit of his late wife, the title character. It was based on a 1938 book of the same name by Daphne du Maurier.
Now, DreamWorks and Working Title are planning to go back to the source material and remake the story with Steven Knight, who wrote Eastern Promises for David Cronenberg, hired to write the screenplay. Read more after the jump.
Variety broke the news of this deal, which almost make sense in a weird kind of way.
Hitchcock's movies have, for the most part, been handled with kid gloves when it comes to remakes. Yes some of his lesser works got remade or reimagined, TV adapted a few here and there and even Gus Van Sant did Psycho but, for the most part, the true greats have been left untouched. Rebecca is certainly one of Hitchcock's great films but, even with the Oscar win, is still kind of underrated. If you were a studio executive looking not to piss off film fans but also find a great, relatively unknown piece of art to rip off, Rebecca would be at the top of the list.
All that said, just go rent the original because it's really fantastic.
Can you live with a film like Rebecca being remade? What about Knight – who also just adapted the Dan Brown novel The Lost Symbol – as the screenwriter?