Superhero Bits: The Amazing Spider-Man, The Dark Knight Rises, Smallville, Daredevil, Venom, Justice League Doom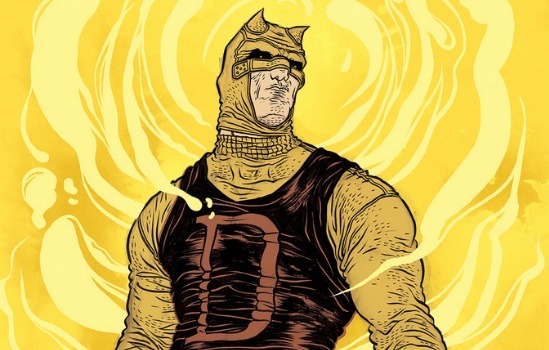 Want to watch an epic video interview with The Amazing Spider-Man himself, Andrew Garfield? Where can you see the next season of Smallville? What gift did Gary Oldman get when he wrapped on The Dark Knight Rises? Will Mark Millar be buying Beyond Watchmen? And is a woman out there giving birth to Venom? Read about all this and more in today's Superhero Bits.
MTV News has an epic interview with Andrew Garfield talking about The Amazing Spider-Man. Head to that link to start watching, but here's one clip about his rumored Avengers cameo.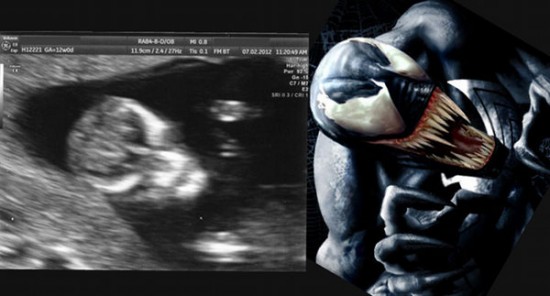 This is so screwed up. But hilarious. Someone posted their wife's sonogram on Reddit and pointed out it looks like Venom.
The Sports Hero is at it again, breaking down whether or not Joseph Gordon Levitt's John Blake is, or isn't, Robin in The Dark Knight Rises.
Comic Book Movie has an exclusive clip from Justice League: Doom introducing Wonder Woman.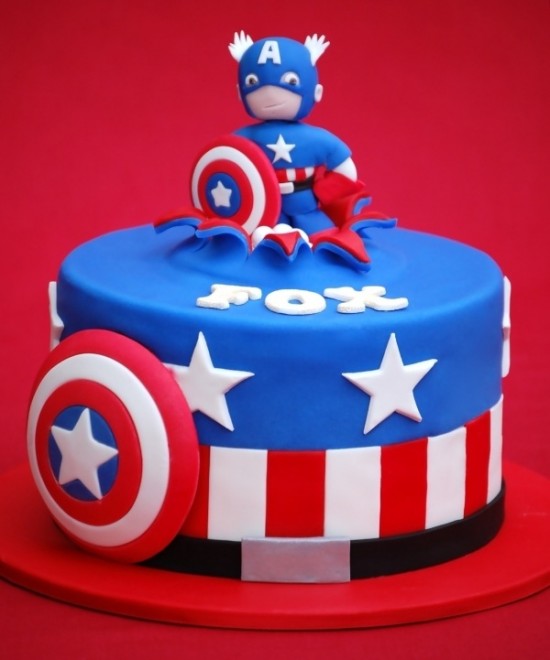 Cute Captain America Cake made at the English Cake Lady of The Royal Bakery. Thanks to Between the Pages.
Marc Webb spoke to The Hollywood Reporter about why they chose The Lizard and more in The Amazing Spider-Man. Here are his thoughts on the new trailer versus the teaser:
We felt it was really important to give the audience a more specific idea of what the film would look like. When you do a teaser trailer it's always tricky, because we were still shooting the movie when that was being cut. This time we wanted to show Peter and Gwen a little bit more. To get to know more of the characterization, and a lot of the visual effects stuff that we've been working on, just to display the attitude of the film that we're trying to create.
Due to the amount of graphics and images included in Superhero Bits, we have to split this post over THREE pages. Click the link above to continue to the second page of Superhero Bits.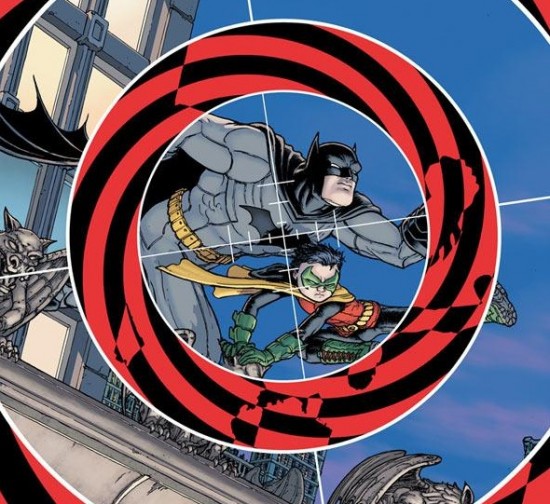 Here's a look at the cover of Batman Incorporated #1 from DC Comics (via Comic Book Movie).
Mark Millar isn't a fan of Beyond Watchmen. Here's a quote from Slice of Sci-Fi:
The books might be good, they might not. But I sort of feel like if I want to read Watchmen, I'll read the original one. To me it feels unnecessary, and I'm saying this as a guy who wroteSuperman, and Captain America, and The Ultimates. So we all do it I guess....I love [Alan] Moore and I love Watchmen. My curiosity isn't so much that I'd pick it up. But I don't blame the guys for doing it. I guess we're all guilty of it in comics, but that's what's nice about creator owns. It feels a bit more honest – I make it up, I get the money, and nobody comes to take it off me.
Shit Batman Says, this time with action figures! Thanks to ItsJustSomeRandomGuy.Smallville is coming back for season 11 this April. In comic book form. Head to Superhero Hype for more information.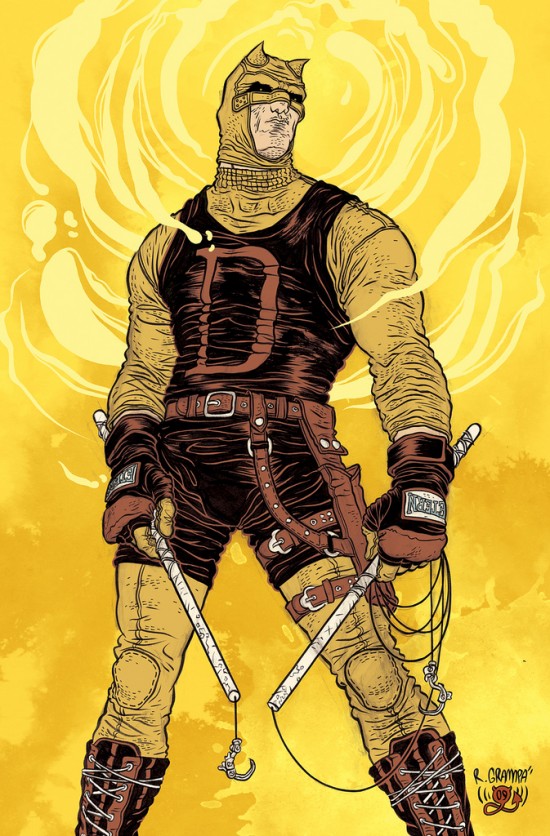 You so rarely see Daredevil fan art, but this piece by Rafael Grampa rules. And it's not even his best work. Head to Furry Water (via Geek Tyrant) for more.
David Ramsey joins the Green Arrow pilot, Arrow, according to Variety.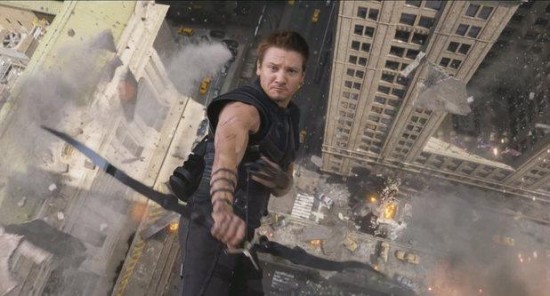 Comic Book Movie thinks the above Hawkeye frame from The Avengers trailer is a lift from a comic book. Head there to see the side by side.
Due to the amount of graphics and images included in Superhero Bits, we have to split this post over THREE pages. Click the link above to continue to the third page of Superhero Bits.
The final trailer for Gotham City Imposters is now online thanks to Superhero Hype.
The Daily Mail (via CBM) has posted some very uneventful photos of the Man of Steel cast arriving for a photo shoot. The more exciting thing is more pro photos are on the way!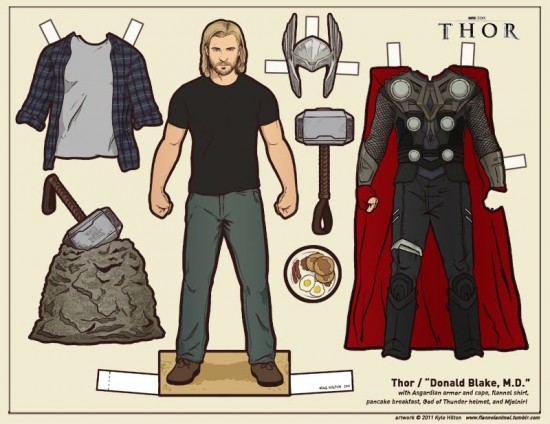 This Thor paper doll by Kyle Hilton (via Super Punch) is great. And just the tip of the iceberg.
Gary Oldman spoke to The Wrap and discussed the gift he got when he wrapped on The Dark Knight Rises:
They gave me a very funny gift after my last shot on ["The Dark Knight Rises."] I was standing on a rooftop with Chris Nolan, and they gave me a shadow box, in this black frame. Inside it was my badge, my glasses and a mustache that they stick on the stuntmen. So they even retired my mustache. It was a lovely, funny little gift at the end of it all, and a lovely keepsake.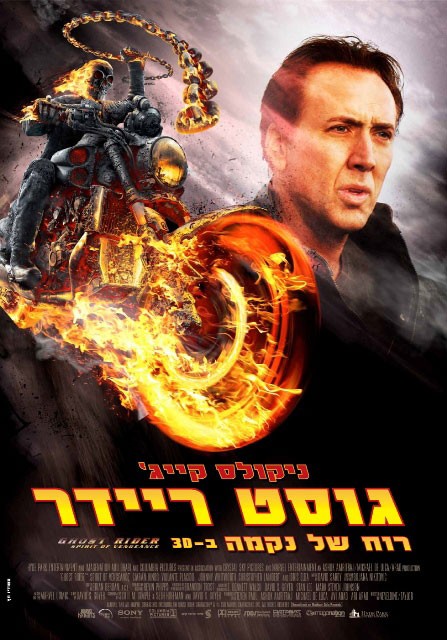 This is an international Ghost Rider: Spirit of Vengeance poster via IMP.
Crave Online's Movie Marathoners watched eight Batman movies in a row. Here's the time lapse video.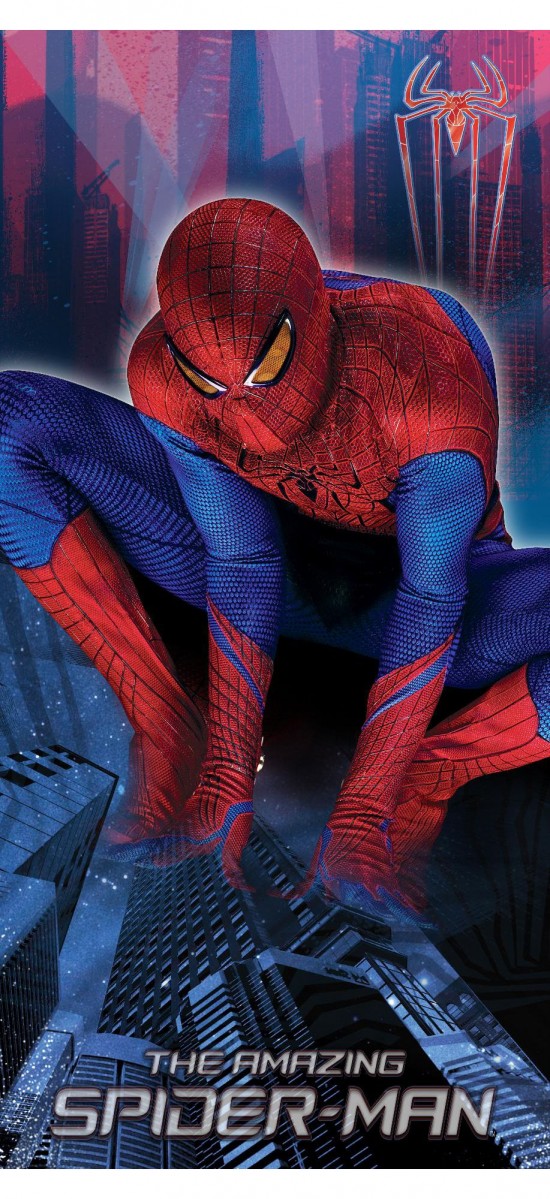 Superhero Hype (via CBM) posted this new Amazing Spider-Man promo shot. Not sure where it's from.