Page 2: Breaking Bad, Walking Dead, Star Wars, Dredd, Banksy, Kristen Stewart, Back To The Future, Indiana Jones,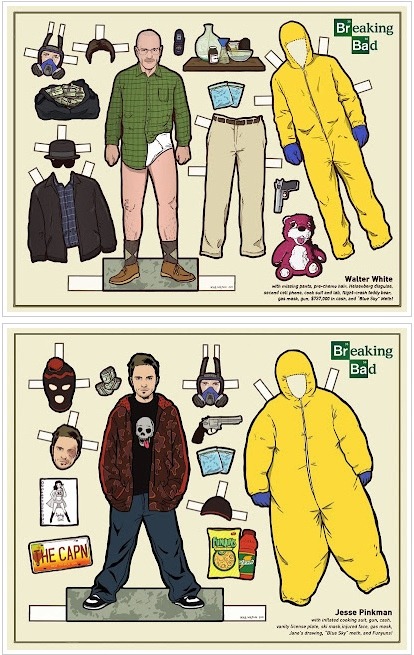 What is Page 2? Page 2 is a compilation of stories and news tidbits, which for whatever reason, didn't make the front page of /Film. After the jump we've included 50 different items, fun images, videos, casting tidbits, articles of interest and more. It's like a mystery grab bag of movie web related goodness. If you have any interesting items that we might've missed that you think should go in /Film's Page 2 – email us!
Header Photo: Kyle Hilton has created Breaking Bad paper dolls.
Find out Why Clint Eastwood was a last minute addition to Disney-MGM's "Great Movie Ride"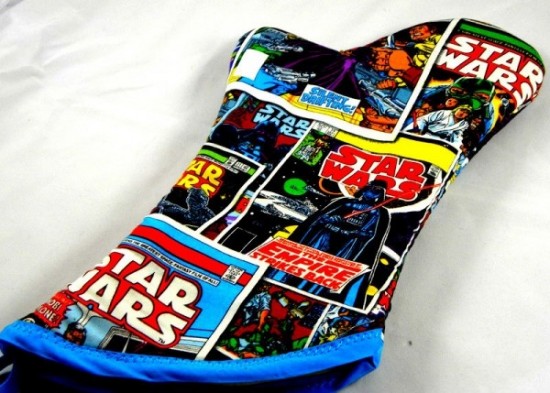 Nerdy Star Wars oven mitts.
Miss Piggy will appear at the British Academy Film Awards 2012 on Sunday.Watch Lee Hardcastle's claymation short film parody Robo with a Shotgun.
VFX Trailblazer Douglas Trumbull Describes His Radical 3-D Experiment to Save Movies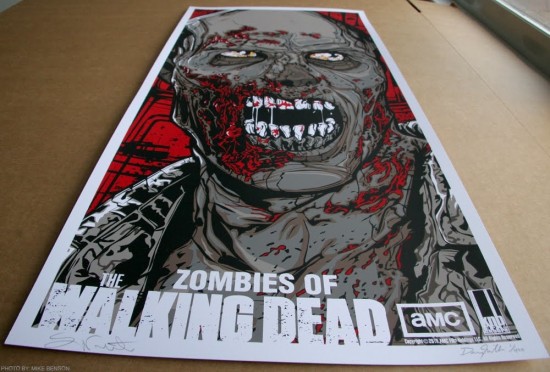 The Walking Dead poster by Danny MillerTopTenz lists the Top 10 Movie Characters Who Suffer From Split Personality
Supercut: Tumbleweeds (commissioned by the Columbus Museum of Art)
So much for the studios complaining about all the lost DVD/Blu-ray revenue — Universal announces that Bridesmaids earned $40 million in video on demand.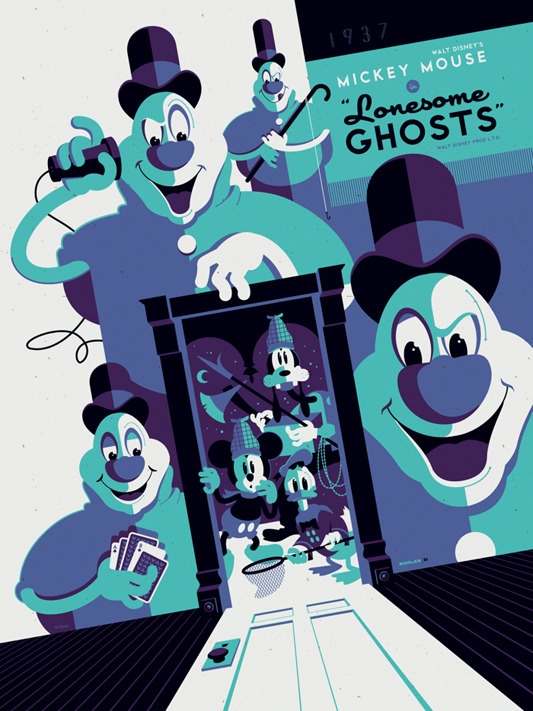 Tom Whalen's print based on the Disney short Lonesome Ghosts will go on sale today (Thursday, February 9th) at a random time.Alfred Molina will star in David E. Kelley's TNT medical drama pilot Chelsea General.
Second City takes on Star Wars: The Phantom Menace 3-Disappointment.
Oscilloscope Laboratories has acquired North American rights to The Brooklyn Brothers Beat the Best, the debut feature from writer-director Ryan O'Nan.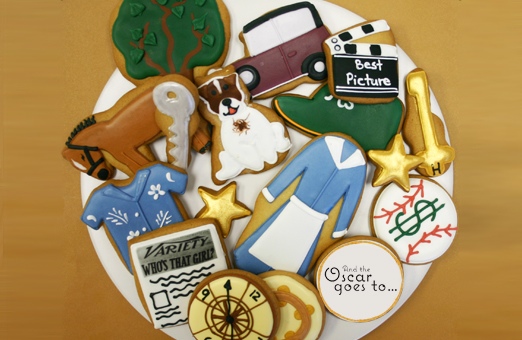 Oscar-themed cookies
EW published a blog titled "How 'Star Wars' changed my life: It helped me channel my inner gay geek"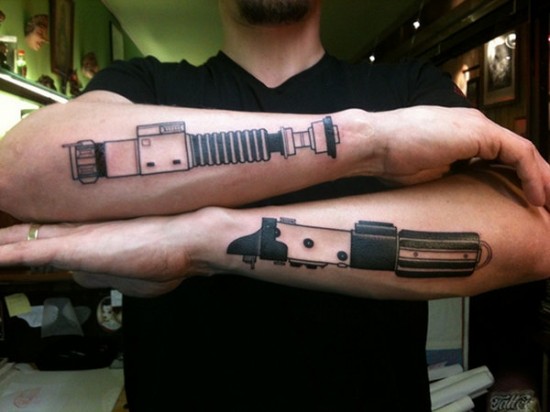 Dueling lightsaber arm tattoos.
CinemaBlend lists The 9 Best Cinematic Amnesiacs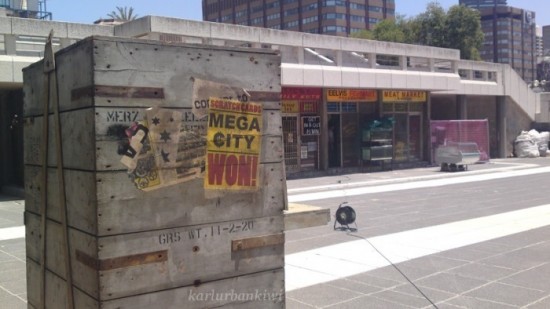 New set photos from DREDD.
John Goodman will join Clint Eastwood in the Baseball Drama TROUBLE WITH THE CURVE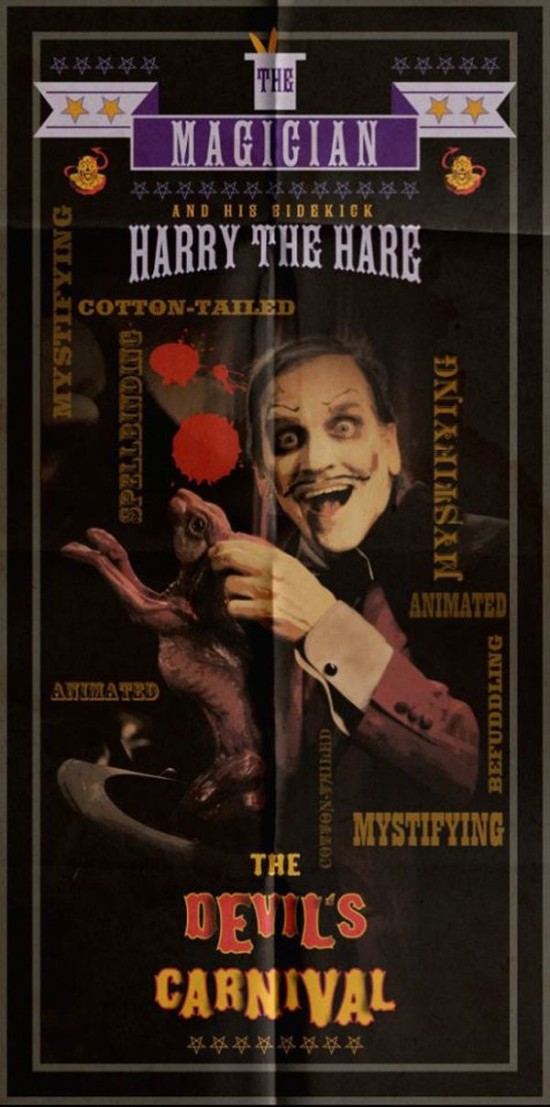 Check out this character banner from Darren Lynn Bousman and Terrance Zdunich's The Devil's Carnival, which features Bill Moseley as "The Magician".
ActionFest will Give its Inaugural Chick Norris Award to Gina Carano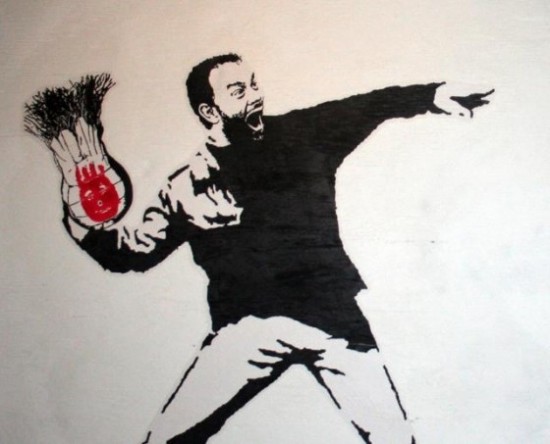 More Hanksy.McG's Wonderland Sound & Vision will Produce Syfy Films' Found-Footage Thriller 'Day 38'Watch the English-language trailer for a Russian version of The Snow Queen (not to be confused with Disney's version titled Frozen).James Purefoy will Star Opposite Kevin Bacon In Fox's Kevin Williamson TV Pilot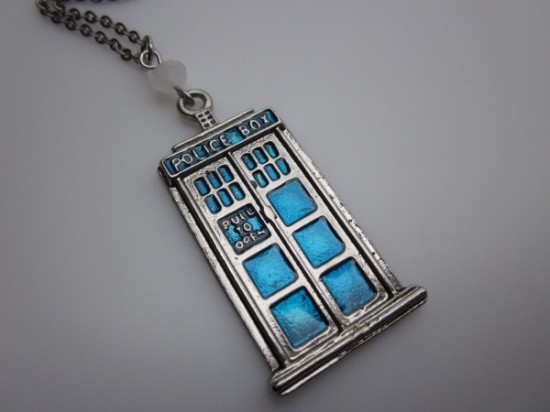 TARDIS necklace.
Disney has officially renamed Disney California Adventure's Hollywood Pictures Backlot into Hollywoodland.
Watch Banksy's Coming For Dinner is a 2009 film in which Banksy attends a celebrity dinner hosted by Joan Collins (of Dynasty fame).
The Authorized Stanley Kubrick Exhibition: Coming to Los Angeles from October-June 2012.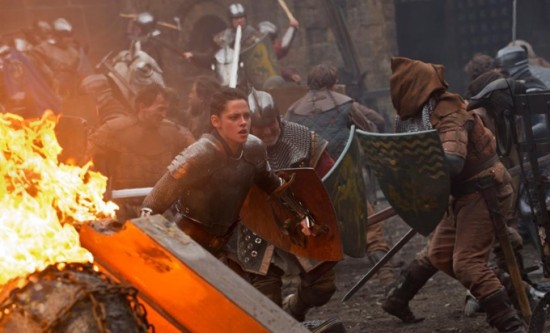 Check out a new photo of Kristen Stewart In Snow White And The HuntsmanDaily Show correspondent Jason Jones will play an Interpol agent in the heist comedy The Black Marks.Watch a horror short film starring Apple iPhone's Siri.
Indomina Entertainment has acquired the Sheldon Candis-directed Sundance film Luv.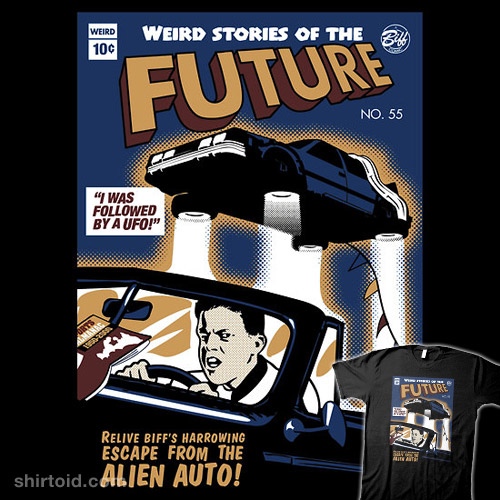 "Biff's Weird Stories of the Future" t-shirt.
Shiznit has their own alternate Drive posters.
Lightsaber tennis battle
Pajiba lists 12 Adorable On-Screen Couples You Wish Were Real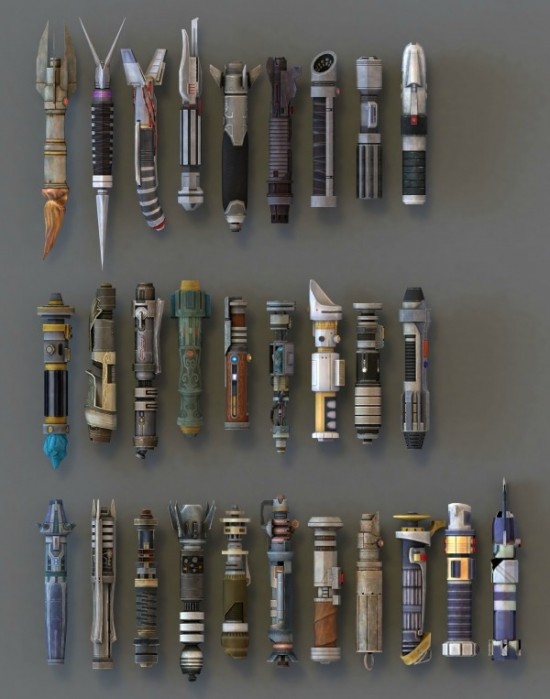 Lightsaber line-up.
Screenwriter/producer John August has introduced a new plain text markup language for screenwriting called "Fountain".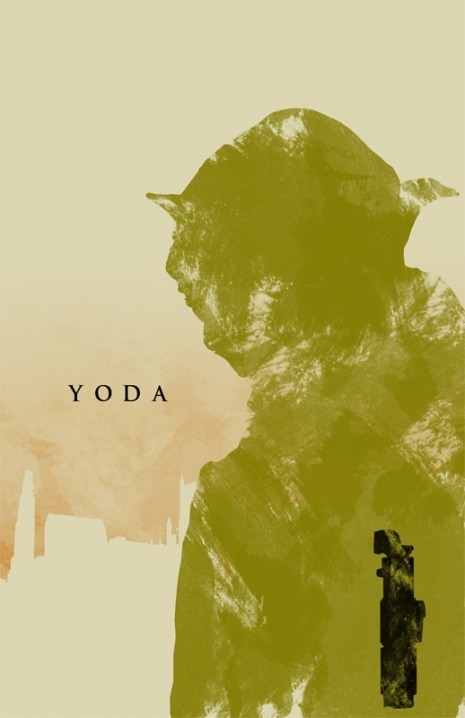 Blastr lists 10 posters that (almost) trick us into thinking Phantom Menace is goodShiznit explains Ten things I learned from the annual Oscar nominee photo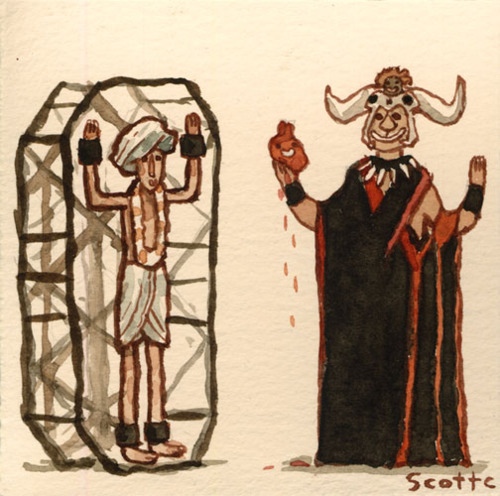 Scott C's Indiana Jones and the Temple of Doom Great Showdown.
Devin explains that Denzel Washington Needs To Save His Career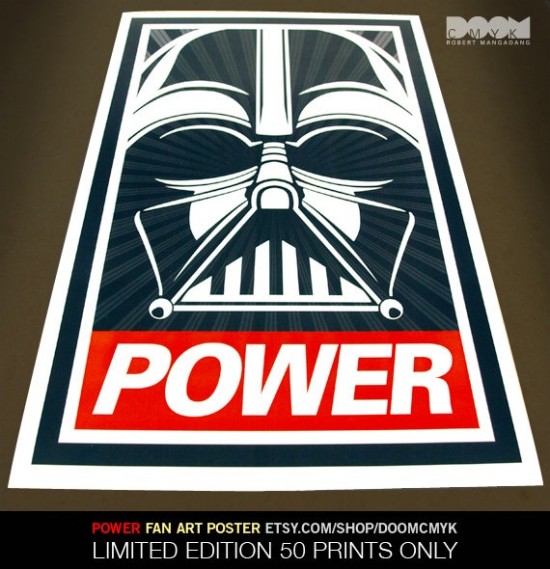 Darth Vader POWER poster.
Flavorwire lists Movies Banned in Foreign Countries for Weird ReasonsColin Hanks directed this short promo about Elvis Mitchell, host of The Treatment on KCRWMovies.com explains what is ActionFest.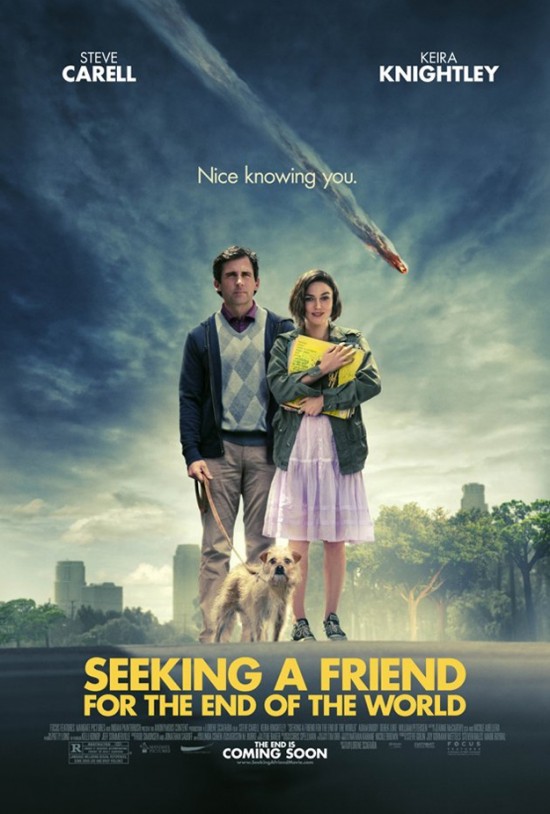 Check out the first poster for Focus Features' Seeking a Friend at the End of the World
The Simpsons 500tj episode begins in Hollywood with a 500 episode marathon contest.