Disney Nearing Deal For Black List Script 'Saving Mr. Banks', Tom Hanks And Meryl Streep Rumored To Be Circling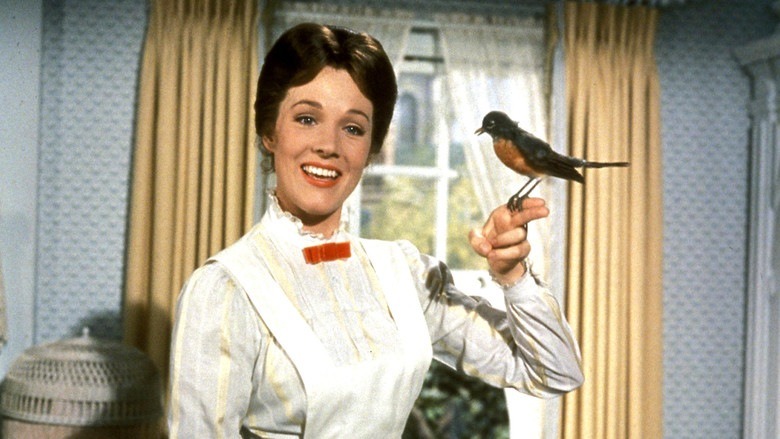 When it first came out in 1964, Mary Poppins was a smash hit both commercially and critically: it out-earned The Sound of Music and My Fair Lady at the box office, received thirteen Academy Award nominations and won five. Now, nearly fifty years later, Disney is looking toward returning to the Mary Poppins well — but don't worry, it's not a sequel. The studio is close to picking up Saving Mr. Banks, Kelly Marcel's 2011 Black List script about Walt Disney's 14-year effort to persuade author P.L. Travers to sell the movie rights to her tale.
While that may not sound like the sexiest premise in the world, the prickly relationship between Travers and Disney should provide more than enough drama to power a film. Especially if the story falls into hands as capable as those of Tom Hanks and Meryl Streep, both of whom are rumored to be eyeing the leads. More details after the jump.
In some respects, Disney seems like the perfect home for Marcel's screenplay. They hold the rights to the actual film, and are able to bring their own knowledge of the real-life Disney to the project. On the other, it's possible that the studio could get shy about showing its founder in any less than flattering light.
Whatever the studio's plans for the character, it's apparently interested in booking high-profile names for the project. Hanks is rumored to be considering the role of Disney, while Streep is circling the part of Travers. With that level of talent already interested in the picture, I wouldn't be surprised to see Disney pushing this as a possible Oscar contender once the pieces fall into place. Expect to hear more about this project once the deal has closed.
[Source: Deadline]