'Titanic' Shifted To Midweek Release Date, Eddie Murphy's 'A Thousand Words' Moved Yet Again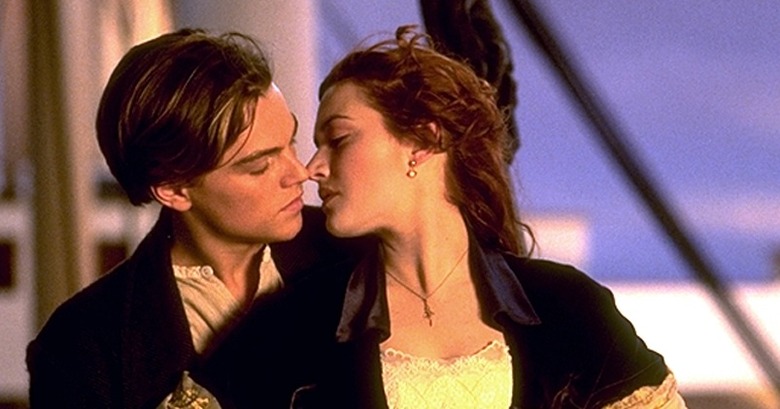 Briefly: As McG's This Means War quietly slinks back from its Valentine's Day debut to its original Friday opening, another, far more acclaimed romance is boldly shifting up a few days to a midweek opening. Paramount has moved the 3D release of James Cameron's Titanic up from Friday, April 6 to Wednesday, April 4, giving it a headstart on the Easter weekend box office.
Also opening that week are American Reunion and The Cold Light of Day, both slated for Friday. The Titanic re-release comes just over a week before the 100th anniversary of the actual sinking of the RMS Titanic, which occurred on the night of April 14-15, 1912. Titanic sees Kate Winslet and Leonardo DiCaprio playing... oh, you know the rest.
The historical drama isn't the only picture Paramount has moved around lately. Back in 2008, Eddie Murphy reunited with his Norbit and Meet Dave director Brian Robbins for A Thousand Words, a comedy about a man who falls under a curse that allows him just one thousand words to speak before he dies. The film was savaged in test screenings (shocking) and sat on the shelf for years before finally getting a release date of January 2012, and then March 23, and then April 20. So what's one more change? A Thousand Words is now set for March 9, where it will face off against Andrew Stanton's John Carter and the Elizabeth Olsen-starring horror Silent House.