Black List Scribes Van Robichaux And Evan Susser Rewriting Warner Bros.' 'The Jetsons'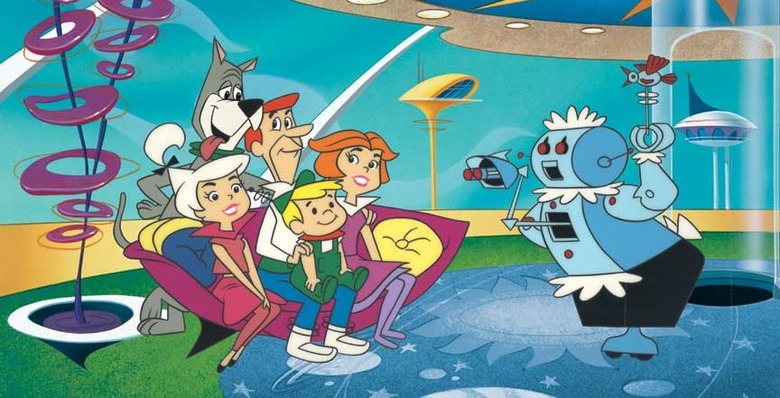 If and how exactly Kanye West will be involved in Warner Bros.' The Jetsons movie remains unclear, but the project has just picked up some fresh talent on the screenwriting side. Van Robichaux and Evan Susser, who landed on the 2011 Black List for their Star Wars-inspired satire Chewie, have been tapped to do a rewrite on the film. The last draft of the script was penned by Fanboys scribe Adam F. Goldberg, but it sounds like Robichaux and Susser will be starting fresh; earlier reports had the studio seeking a writer to go back to square one. More details after the jump.
The TV series, which is revolves around the titular family in the year 2062, first had a 24-episode run in the early '60s. It proved so popular in syndication over the following decades that new episodes were produced in the '80s. The franchise has also yielded made-for-TV specials and films, and one animated theatrical feature in 1990.
Robichaux and Susser are fairly new to the industry, with zero produced features between them, but the two seem to be off to a promising start. Along with Jack Allison, the pair are behind the popular Funny or Die-produced UCB show What's Going On? with Mike Mitchell. The pair also wrote the short film "Never Before Seen Phone Commercial" which you can check out below.
[Source: Variety]