Watch The Short Film That Got 'Going The Distance' Screenwriter Geoff LaTulippe A Directing Gig At Paramount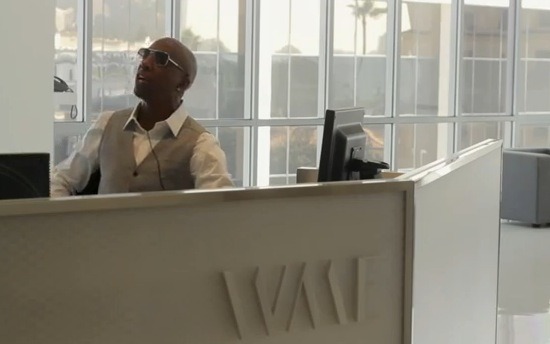 Ask any successful director for advice on becoming a director and they'll inevitably say you need to direct. Making movies begets more movies and, as usual, that belief has once again been proven true. Geoff LaTulippe, best known for his writing Going the Distance as well as being prolific on Twitter, has just signed a deal with Paramount to make his directorial debut. How does a screenwriter with one major credit to his name get a job directing at one of the biggest studios in town? Because he directed a hilarious short film called Yom Kippur at WME starring JB Smoove which got the attention of the studio president.
After the jump, watch the short and read more about LaTulippe's project.
The Hollywood Reporter broke the news of LaTulippe's deal which was in large part to the below short. It's incredibly funny, especially if you know anything about the inner working of Hollywood. If you don't, Ari Emanuel and Max Landis jokes might go over your head. Either way, though, it's obvious LaTulippe's comic timing as a writer, and director, is there. Here's Yom Kippur at WME:
The story of how the short came to be can be read at the above link but, once LaTulippe decided he wanted to direct it, things moved pretty quickly from there.
Adam Goodman, the president of Paramount Film Group saw the short, enjoyed it, and asked LaTulippe's people if he had any ideas he wanted to direct. He did and a meeting was set.
"It's sort of a dream for a writer, getting to direct," LaTulippe told the Hollywood Reporter. "You always want to collaborate, but you want that one shot to sort of have the last say on a lot of things."
The project is obviously still in the early stages of development so no plot details have been revealed. What was revealed were that it's a comedy and LaTulippe will be collaborating with screenwriter Dawn Olmstead and producer Marti Noxon.
We'll give more updates on the Paramount project as it's announced but, for now, it's just fun to hear a story of someone being rewarded for good work.