Superhero Bits: The Avengers, The Amazing Spider-Man, The Dark Knight Rises, Black Widow, Green Lantern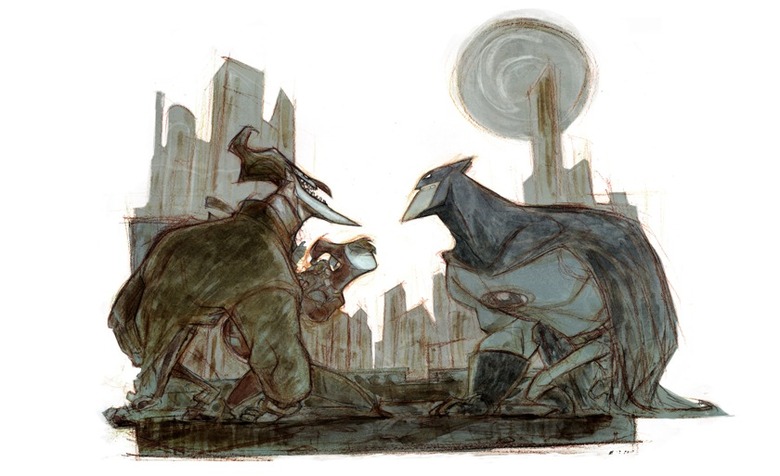 What would it look like if other filmmakers took over the Batman franchise after Christopher Nolan? Want to see a new promo shot of the full Avengers team? What are the hidden clues in the new trailer for The Amazing Spider-Man? How much can you buy a Dark Knight Rises "themed" potato chip for? How is Superman attempting to save Don Draper from Mad Men? Does Stan Lee have confidence in Andrew Garfield as The Amazing Spider-Man? And who does Garfield think should be the next Spider-Man? Read about this and a whole bunch more in today's Superhero Bits.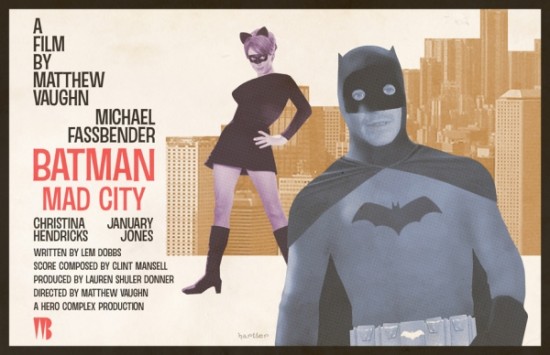 The Los Angeles Times Hero Complex is running artist renditions of possible Batman movies that will be made after Christopher Nolan's. Here's just one example: an image for a theoretical Matthew Vaughn version. Head to the LAT for Todd Phillips, Wes Anderson and more that will be added later this week.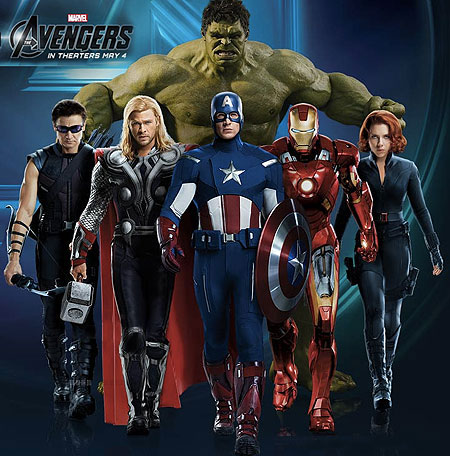 Harley Davisdon (via JoBlo) has put up a new Avengers promo photo for their upcoming contest.
More original art from The Dark Knight Returns by Frank Miller is going up for auction soon. Read more at Comic Book Resources.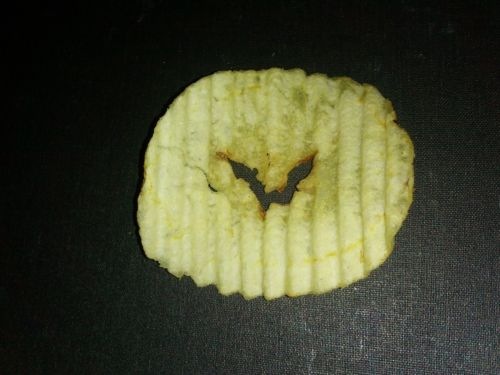 /Film reader Ryan C alerted us to an eBay auction where someone is selling a potato chip with a Batman logo in it. Hilarious. Especially the price.
Gamma Squad put up a gallery of bitchy Twitter reactions to the Before Watchmen announcement.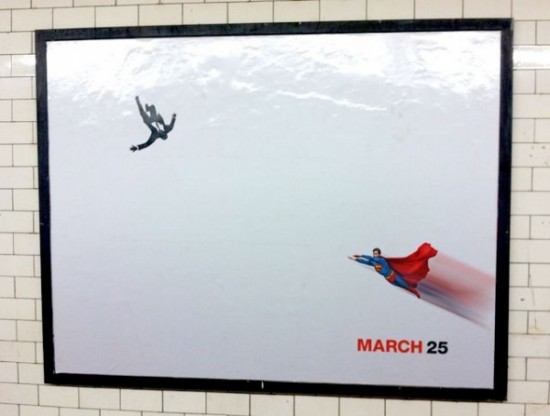 In New York, some artists have put their own superhero spin on the Mad Men advertising campaign. Thanks to Badass Digest.
Geek Tyrant screen capped the hell out of the extended Avengers Super Bowl commercial.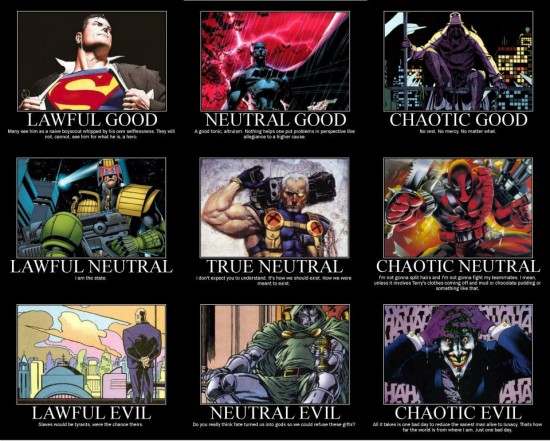 This image from Blastr ranks superhero alignment.
Collider went frame by frame into the Amazing Spider-Man trailer and found that kicks off of a viral campaign called "Mark of the Spider-Man."Batman and Superman discuss social media. Thanks to Geeks are Sexy.Moviefone lists the seven things we learned from The Amazing Spider-Man footage that screened Monday.
Due to the amount of graphics and images included in Superhero Bits, we have to split this post over THREE pages. Click the link above to continue to the second page of Superhero Bits.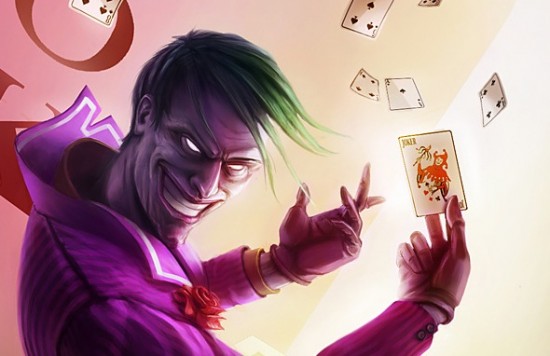 Coolvibe posted this impressive Joker fan art by Patrick Hecht.
Not all teenage superheroes turn out to be good. Blastr has a list of teens turned bad in comic pop culture.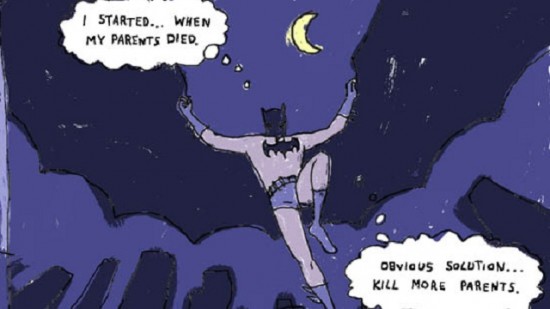 Batman isn't usually humorous but on the Internet artists have changed that. IO9 lists 10 web comics that make fun of The Dark Knight.
Speaking at a recent Amazing Spider-Man event, Andrew Garfield suggested if Spider-Man is relaunched again, he'd like the main character to be Miles Morales instead of Peter Parker. #Donald4Spiderman? Thanks to Bleeding Cool.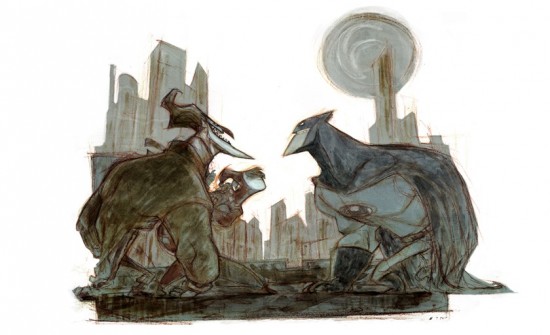 Deviant Artist John Timms has an edgy, unique style and Geek Tyrant has posted a bunch of his work such as this Batman/Joker image.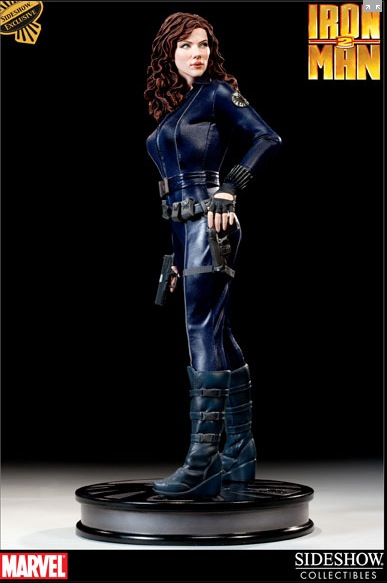 Sideshow Collectibles just revealed their upcoming Black Widow premium format figure.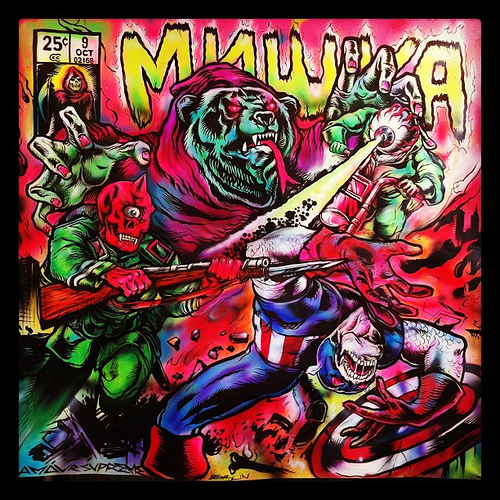 This huge acrylic by Mishka depicts a very different look at Captain America and Red Skull. Read more at Toysrevil.
Stan Lee spoke to TNT Magazine (via Comic Book Movie) about the idea of Andrew Garfield playing Peter Parker in The Amazing Spider-Man.
Everybody was worried about Garfield. How could he replace Maguire? But he brings a whole new feeling to it, the way Parker ought to be but with a different take on it. From what I have seen, the public will love it.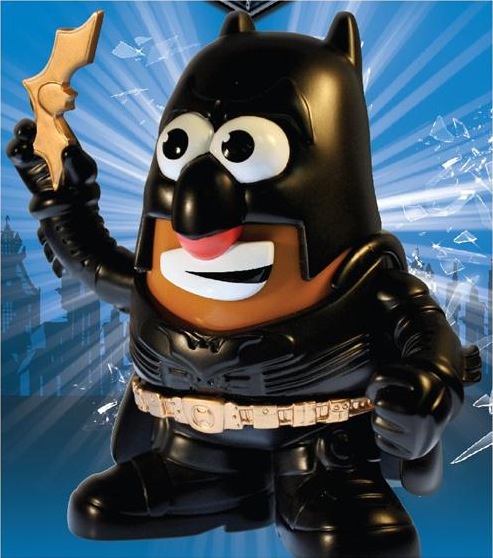 Who wants a Dark Knight Rises Mr. Potato Head? Bleeding Cool has the deets.
Legendary Marvel writer James Sturm is leading a boycott of Marvel, and specifically The Avengers, over their treatment of Jack Kirby. Thanks to Bleeding Cool.
Due to the amount of graphics and images included in Superhero Bits, we have to split this post over THREE pages. Click the link above to continue to the third page of Superhero Bits.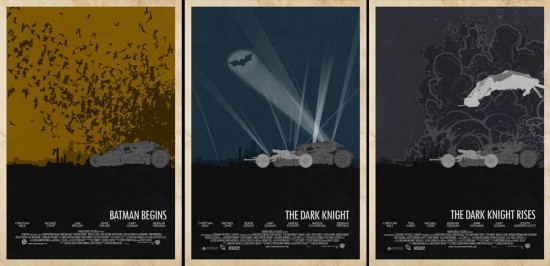 Edgar Ascensão has done these cool posters for Christopher Nolan's Batman trilogy over at F Yeah Movie Posters.Collider posted a few old school Spider-Man PSAs. Funny.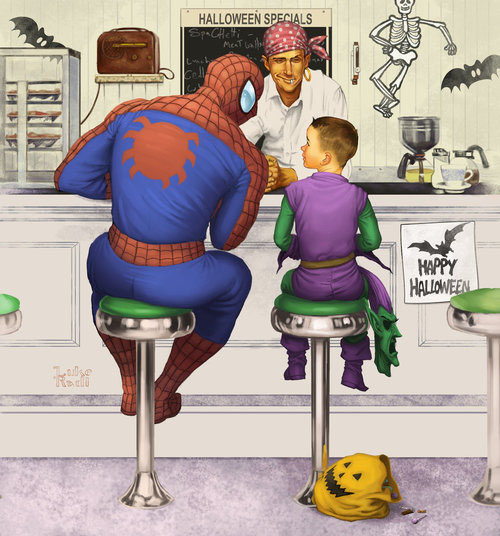 Irene Gallo (via Geeks are Sexy) put a pop culture spin on some historical pieces of art.
Sh*t Spider-Man Says. You get it.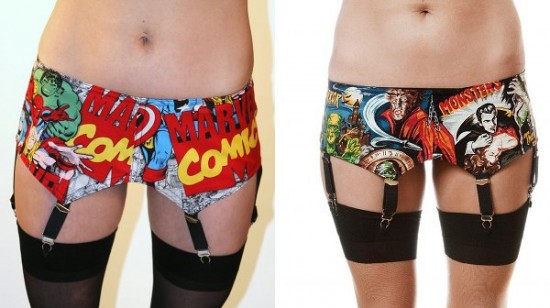 Fashionably Geek points to some Geeky Garter Belts.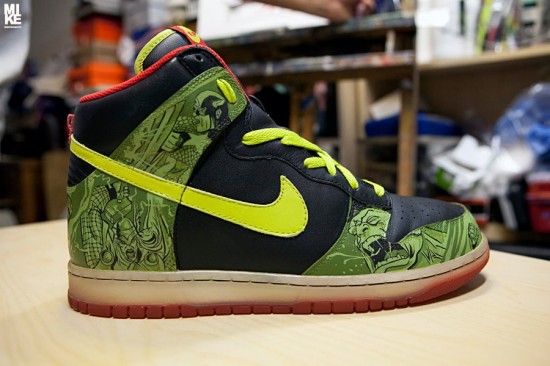 Check out these one-of-a-kind, custom Nikes via Albotas (via Fashionably Geek).
Howard Stern is on the cover of the pop culture themed iPad magazine Champion this month. Check out the superhero heavy photoshoot above.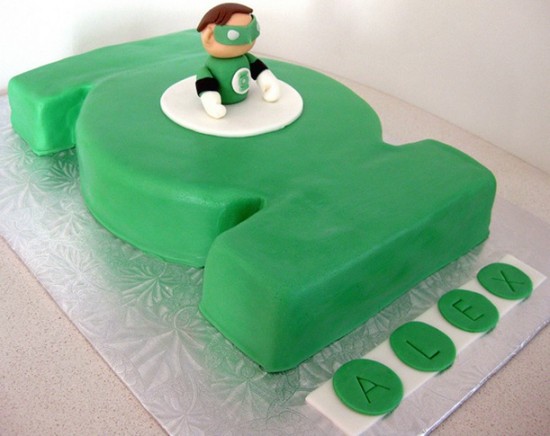 Another day, another cake. Green Lantern by I Love Chrissy Cakes (via Between the Pages)