John Hillcoat May Follow 'Wettest County' With Megan Ellison-Financed Police Drama 'Triple Nine'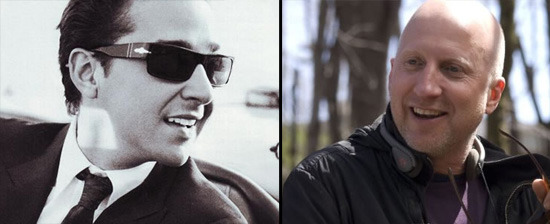 In 2010, after the original incarnation of John Hillcoat's The Wettest County had collapsed, the director was eyeing the Black List script Triple Nine, with Shia LaBeouf attached to star. The Matt Cooke script sounds like a taut cop/heist thriller, and as such a slight departure for Hillcoat — it would be a more overtly modern film, if nothing else, than The Proposition or The Road, the movies for which he is best known.
But The Wettest County (then called The Promised Land) came back to life thanks to the interest of Megan Ellison's Annapurna Pictures, and the film is now complete and awaiting a release later this year. Now there is a minor suggestion — very minor — that Triple Nine may in the works once more with Hillcoat at the helm, and now housed at Annapurna.
The Playlist noticed that the Annapurna site has Triple Nine listed as being in pre-production (or 999 as the website lists the movie), with a photo of Hillcoat next to the listing. It was thought that Hillcoat's version of this one was dead, but then we thought that The Wettest County was dead, too, before it came back to life with a new cast assembled around Shia LaBeouf.
Speaking of Shia, we don't know that he's still a part of this one, either. Chris Pine and Jeff Bridges were also said to be attached at one point, but that info may be way out of date at this point.
Triple Nine / 999 is about "a group of crooked cops planning a major heist who realize they must shoot one of their own in order to get away with it. The lead character is an upstanding young officer who they choose as their victim." Sounds like the basis for an excellent thriller, and I'd like to see Hillcoat work in that framework.