'John Carter' To Screen For The Giants And Patriots Before Super Bowl XLVI; Plus New Featurette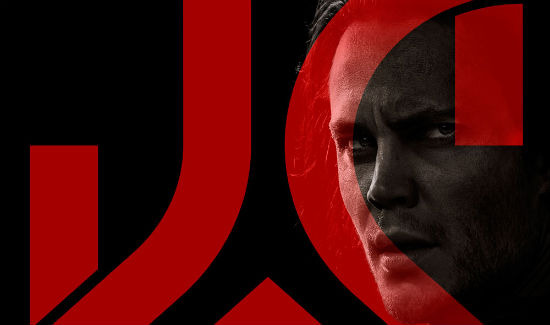 Super Bowl Sunday is one of America's biggest non-denominational holidays. Whether you follow the NFL every single Sunday or hardly know which teams are participating, odds are at some point you'll be sucked into the hype. Maybe it's for the commercials or maybe it's because there's a party going but either way, Sunday's game is hard to avoid.
As film fans, Super Bowl XLVI has a few cool, minor threads. For example Rooney Mara, star of The Girl With the Dragon Tattoo, is the niece of the owner of the New York Giants. So just imagine an actress who is Oscar-nominated for playing an anti-social hero jumping up and down based on the play of Eli Manning. Kind of hard to picture.
Another thing is that Andrew Stanton, a native of Rockport, Massachusetts, will reportedly screen his latest film, John Carter, for not only his hometown team, the New England Patriots, but the Giants as well. Read more about it after the jump and check out a new featurette with never-bef0re-seen footage.
The news came from a column at the Boston Herald which said the following:
Disney will screen the upcoming action-adventure film "John Carter" for the Patriots, Giants and their families [Friday] afternoon at an Indy cinema. The flick, starring Taylor Kitsch, Lynn Collins, Samantha Morton, Bryan Cranston and Willem Dafoe is directed by Rockport homey Andrew Stanton. No throwing popcorn, boys!
In itself, this isn't really that big of a deal. A bunch of football players are watching a movie. But it does speak both only to the fact that the film is done and ready to go and also has some sort of inspirational heartbeat. Maybe one of the players will pull something from the film and use it on the field or quote it in the post game. I doubt it but you never know.
That said, this new featurette is pretty exciting. Led Zeppelin is always a good thing and this breaks down the story in a very digestible way.
Not bad, right? I'm almost ready to play in the Super Bowl after watching that.
Can you think of any other good reason to screen the film for players? What are your thoughts on this?