TV's 'Munsters' Reboot Renamed 'Mockingbird Lane'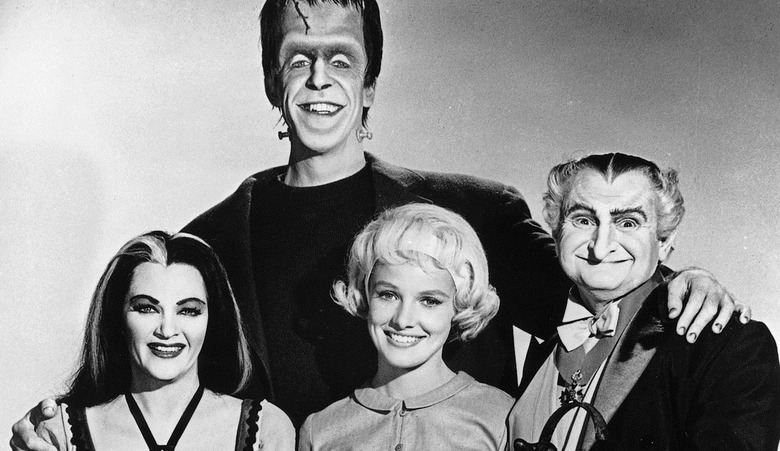 When last we left Bryan Fuller's reboot/re-imagining/overhaul of the classic Sixties TV show The Munsters, it was being described as a mix of True Blood and Modern Family. While difficult to imagine exactly what that means, at least it sounded encouraging. The latest update sounds less encouraging. TV Line is reporting the show has been renamed from The Munsters to Mockingbird Lane, after the street the family lives on. Read more after the jump.
TV Line's story points out the new title proves this show really is a "imaginative reinvention" of the original show, which was a comedy about a family comprised of classic Universal-style monsters. That's true, but what it also does is totally remove any identity the show had. "Mockingbird Lane" sounds like it could be anything. If Desperate Housewives wasn't on Wisteria Lane, it could have been called Mockingbird Lane. If Jersey Shore was set further inland, it could have been called Mockingbird Lane. And I'm sure there's some singing reality show idea that could be called Mockingbird Lane. It's just so generic, even if it is a direct reference to the original show in that the Munsters lived at 1313 Mockingbird Lane.
Still, there's no reason to panic. Fuller, along with producer Bryan Singer, are still casting and filming is a ways off. And even after the pilot is shot, there's no guarantee that NBC – who owns the rights to the show – will order it to series anyway. We'll all just have to wait and see if Mockingbird Lane is a more fitting title or just a way to distinguish the reboot from the original.
Here's how Angie described the plot of the pilot episode:
The first episode will reportedly revolve around 10-year-old Eddie Munster, who doesn't realize that he's a werewolf or that his family is comprised of monsters. When a scouting trip is ruined by an attack from a baby bear — really Eddie in werewolf form — the family must move in order to protect its secrets.
What do you think of this title?