Cool Stuff: Lego Hill Valley 2015 From 'Back To The Future Part II'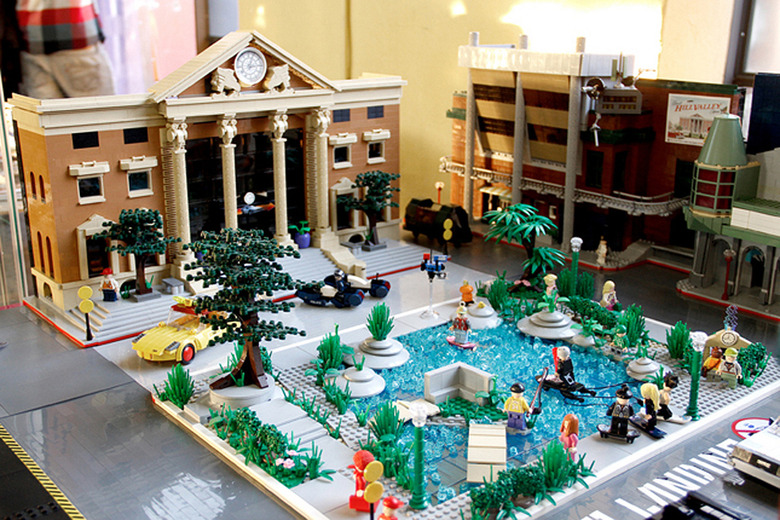 Back to the Future will never die. Every few months something noteworthy pops up tied to Robert Zemeckis' time travel trilogy such was the theatrical re-release, Blu-rays and limited edition Nikes. Mere hours ago, rumors of a possible Broadway show even began to circle. Now photos of a custom made, unbelievably detailed version of Hill Valley 2015 have surfaced online. They were created by Alex Jones, who can only be refered to as a Lego savant. He's captured the entire square, down to every single store, person and more. Check out a huge, twenty photo gallery after the jump.
These images were originally posted on Jones' Flickr page. Those were picked up by Lego site Brick Brothers and then farmed out by Gizmodo and The Daily What. Prepare to waste some serious time.
The line to buy these starts here. What is your favorite detail?