Brad Bird Linked To Naval Creature Feature 'Here There Be Monsters'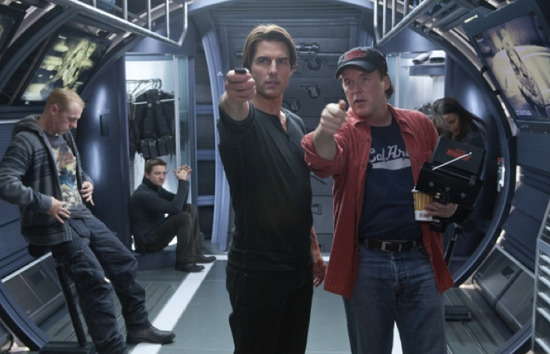 Today is a big one for stories that boil down to "hey, this guy might do this movie." (See Russell Crowe in Noah and RoboCop, and Ed Harris in Pain and Gain.) The latest along those lines is a bit more exciting, however.
Brad Bird has got to be at the top of a lot of director wishlists after the performance of Mission: Impossible – Ghost Protocol. With that movie, the animation director proved beyond a doubt that he could do thrilling live-action. (Not that there were many doubts in the first place.) While we've known that Bird still wants to make the San Francisco earthquake movie 1906, he's at the point now where there must be quite a few other offers flying his way. One is Here There Be Monsters, the story of a 18th century naval office who runs across a sea monster.Vulture says that Bird is meeting with Legendary Entertainment about the film, which has been in a sort of limbo since Robert Zemeckis left the project last year. Here's the plot:
British naval officer John Paul Jones is wrongly stripped of his commission and hired by a rich shipping magnate to investigate the disappearance of his merchant ships in the North Atlantic. Jones and his shipmates slowly realize that it's the work of a sea serpent, and they use unconventional yet visionary naval strategies to battle the creature and stay alive.
Now this is just a meeting, so we're a long way away from saying Bird would direct the film. And, realistically speaking, it doesn't sound quite like the sort of project I'd expect to see him make. Why?
Well, Here There Be Monsters has a strong human component in the lead character John Paul Jones, based on the 18th century British naval officer who ended up siding against the British in the American Revolutionary War. But Bird's films tend to have a stronger ensemble character collection, and relateable enemies. (With the exception of the somewhat non-existent enemy in M:I.) While the crew of a naval ship could provide a collection of characters that Bird could work with, the story doesn't quite sound like a Bird film. That said, I'd love to see him do it. I'd be surprised to see it happen, however.