Colin Firth To Join Reese Witherspoon In West Memphis Three Drama 'Devil's Knot'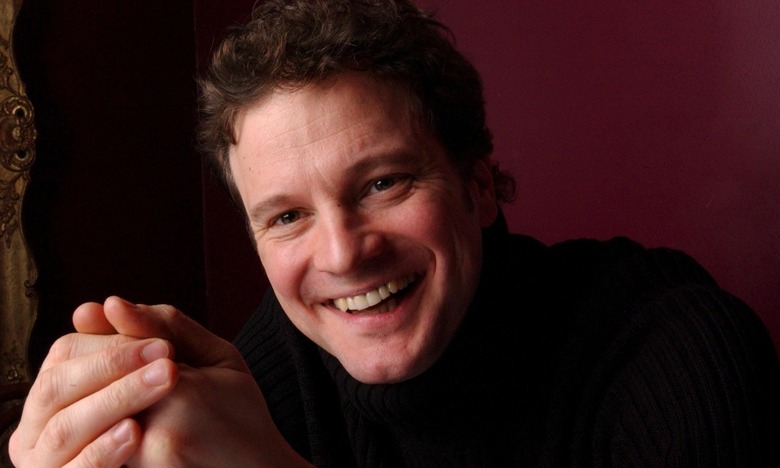 The star power that came out in defense of the West Memphis Three was remarkable and now there's added juice behind an eventual dramatic film version. Oscar-winner Colin Firth has just joined previously cast Oscar-winner Reese Witherspoon in Devil's Knot, the first narrative feature (after several documentaries) concerning the complicated yet fascinating subject of the West Memphis Three. It'll be directed by Atom Egoyan and is based on the non-fiction book by Mara Leveritt.
Firth will play Ron Lax, a private investigator who was instrumental in finding key evidence that raised considerable doubt as to the guilt of Damien Echols, Jason Baldwin and Jessie Misskelley. Witherspoon will play Pam Hobbs, the mother of victim Steven Branch and the wife of the man believed to have committed the crimes. There's more after the jump.
Deadline revealed Firth's casting in the film, which is written by The Exorcism of Emily Rose team Scott Derrickson and Paul Boardman. The pair began adapting the book in 2006 and recently have been working with Egoyan on a rewrite. The article stresses the film isn't a "rush job"  and shooting likely won't start until next summer. It also says "other big names are expected to join the cast in smaller roles," which makes sense considering how many well-known people came out in defense of the West Memphis Three.
With the right care, Devil's Knot feels like the kind of film that could not only be a major awards contender, but a mainstream success as well. The story has so many disturbing and surprising twists and turns, a thriller aspect, a mystery and more. It has it all. I'm sure the biggest issue Egoyan and the screenwriters are having is whether to cram all of the information into one movie or picking one specific storyline while being respectful to everything else around it.
Deadline also reports while Devil's Knot has yet to find distribution and financing, it will likely do so quickly, possibly even at the upcoming Berlin Film Festival.
What are your thoughts on this West Memphis Three feature film with Firth and Witherspoon?