Mia Wasikowska Boards Richard Ayoade's 'The Double' With Jesse Eisenberg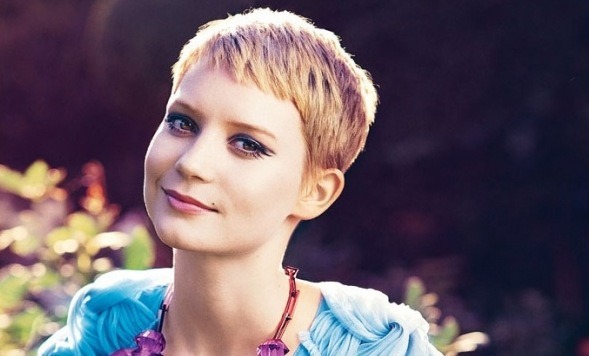 I enjoyed his debut feature Submarine enough that I would've been looking forward to Richard Ayoade's next effort no matter what it wound up being, but his sophomore project is already shaping up to be every bit as interesting as his first. Jesse Eisenberg was cast in the lead role last summer, and it's now been announced that rising star Mia Wasikowska will be joining him as well. The film is baed on a classic novella by Fyodor Dostoyevsky, with a script by Ayoade and Avi Korine (Harmony's brother). More details after the jump.
Though she's been working since the mid-aughts, Wasikowska really broke out in 2010 with roles in Disney's blockbuster Alice in Wonderland and the Oscar-nominated The Kids Are All Right. Since then, she's tended more toward the indie side of the spectrum. She's slated to star in John Hillcoat's The Wettest County, due out in August, and Stoker, the English-language debut of Oldboy director Chan-wook Park. Eisenberg's upcoming projects include Woody Allen's Nero Fiddled and Louis Leterrier's Now You See Me.
Ayoade may be most recognizable for starring as hopeless dork Maurice Moss on the Brit series The IT Crowd, but Submarine marked him as someone to watch out for behind the camera as well. The film rose above the pack of indie coming-of-age tales on the strength of fantastic lead performances and an achingly funny/sad tone. Ayoade will next appear in the ensemble comedy Neighborhood Watch with Ben Stiller and Vince Vaughn.