Page 2: E.T., Sesame Street, Star Trek, Banksy, Phantom Of The Opera, Boardwalk Empire, Annie Hall, Star Wars, Ghostbusters, Wet Hot American Summer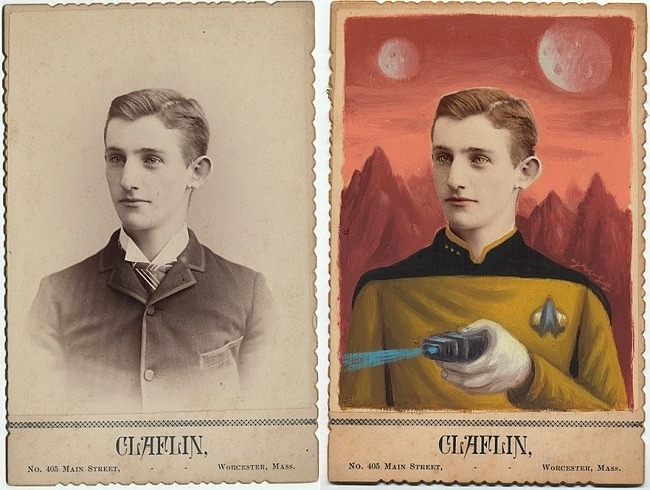 What is Page 2? Page 2 is a compilation of stories and news tidbits, which for whatever reason, didn't make the front page of /Film. After the jump we've included 46 different items, fun images, videos, casting tidbits, articles of interest and more. It's like a mystery grab bag of movie web related goodness. If you have any interesting items that we might've missed that you think should go in /Film's Page 2 – email us!
Header Photo: Geeky modifications of vintage portraits by Alex Gross.
Yahoo takes a look at the 2012 Sundance Breakout performances.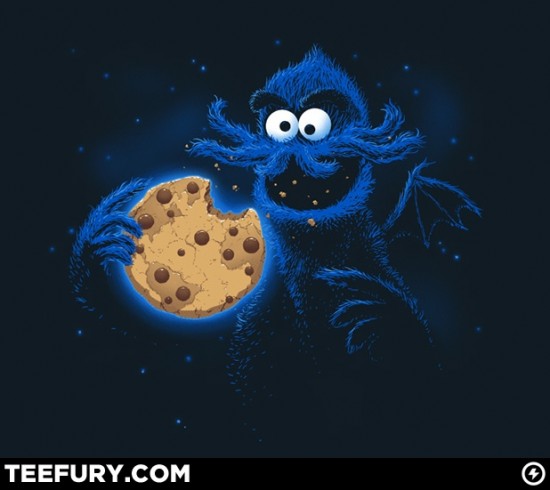 Today's t-shirt of the day on TeeFury is a Sesame Street/HP Lovecraft -inspired design "Cookiethulhu".
Does PETA Have a Legitimate Beef With The Grey? Nope.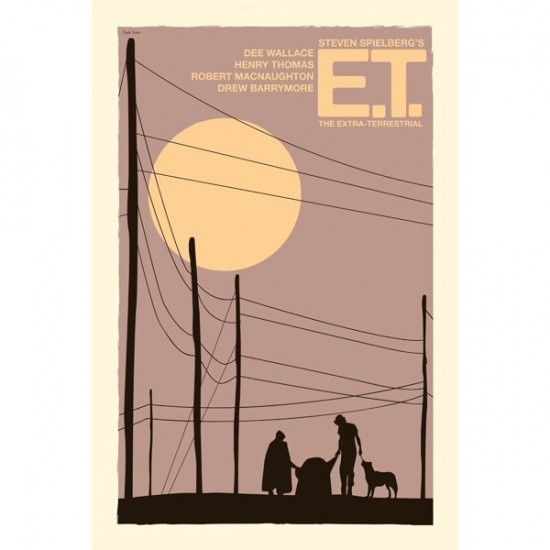 Shortlist takes a look at alternate E.T. posters.The Sixth Wall lists 12 Things You May Not Know About Certified Badass Liam Neeson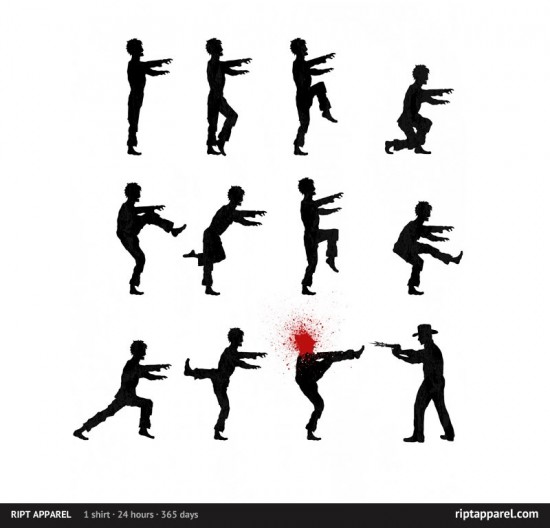 Today's t-shirt of RIPT Apparel is a The Walking Dead-inspired design "The Silly Walking Dead"
The Examiner lists The Top 24 Films to Look out for in 2012Video: Star Trek: The Inner Light – The Orchestral EditionThe Artist will be getting the first-ever Made in Hollywood Award: "Ironically, 'The Artist' — produced and financed primarily from France — is the only one of the nine Best Picture Oscar-nominees that was shot exclusively in Los Angeles and Hollywood.
Due to the amount of graphics and images included in Page 2, we have to split this post over a BUNCH of pages. Click the link above to continue the second page of Page 2.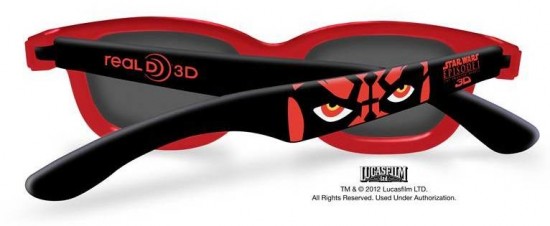 Take a look at the Exclusive Darth Maul 3D Glasses which will be at RealD Theaters screenings of Phantom Menace 3D.
Pajiba lists 25 Of TV And Film's Finest Villains Looking Downright Adorable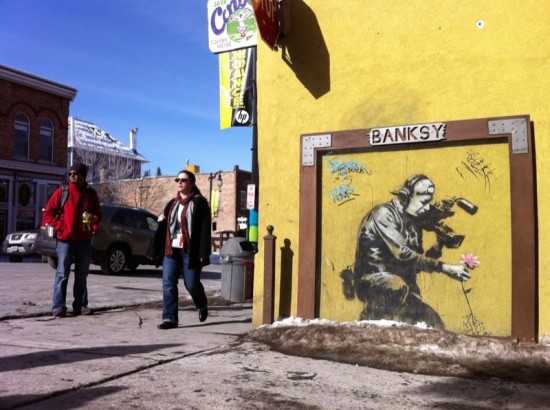 Banksy's Sundance street art has been preserved behind plexiglass in Park City Utah.FirstShowing lists their 10 Favorite Films of the 2012 Sundance Film FestivalVideo: One Man Phantom of the OperaMovies.com lists 15 Things You Probably Didn't Know About 'Ferris Bueller's Day Off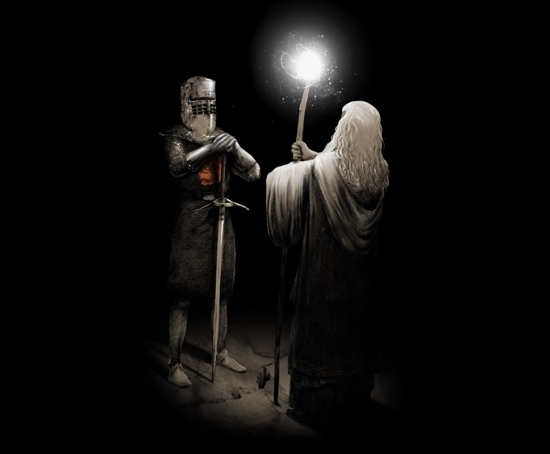 Gandalf vs. the Black Knight in the new Threadless t-shirt "Impasse"
Quentin Tarantino's 'Django Unchained' shoot has moved to Santa Clarita, CA
Watch the impressive vfx of Boardwalk Empire: Season 2 revealed (warning: possible spoilers).
IGN lists Asian Cinema's 20 Greatest Fight Scenes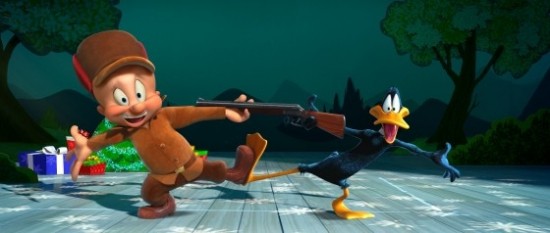 Moviegoers seeing Journey 2: The Mysterious Island will get a new 3D Looney Toons short film "Daffy's Rhapsody"
SnagFilms has grabbed Exclusive Digital Rights to Sundance Drama 'Kinyarwanda'
Watch the trailer for the documentary Linotype: The FilmHarrison Ford will receive the American Society of Cinematographers (ASC) 2012 Board of Governors Award.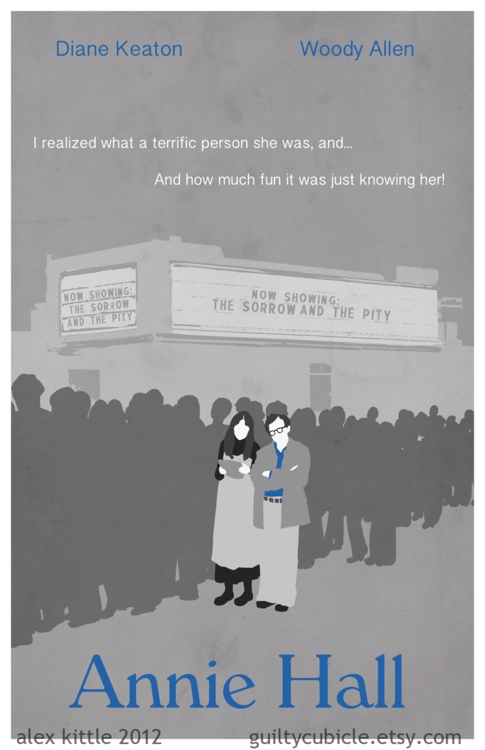 Annie Hall poster by Alex KittleKevin Smith on why Red State wasn't nominated for awards:
"I wanted to run Michael Parks from Red State for an Oscar this year, and I was told I'd need $250,000 minimum to do that. We thought we were eligible for SAG Awards, but it turns out that you have to actually submit to the SAG Awards, even if you're a SAG member, which doesn't make sense to me. And then the Golden Globe people didn't want to give Michael Parks consideration because we didn't screen the movie for them specifically when the movie was out in theaters, but it never was out in theaters so it was kind of ridiculous. You have to jump through these ridiculous little rings to even be considered, and then it's a popularity contest around who has the most money to run."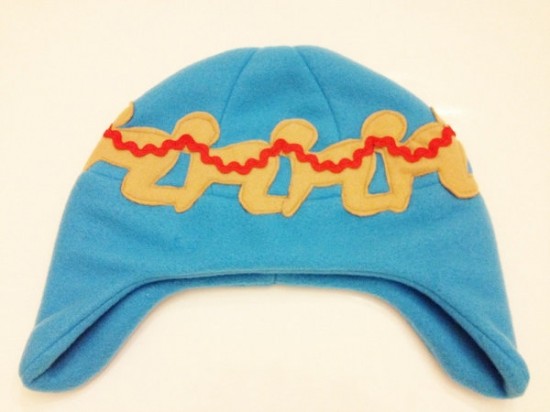 Human Centipede Fleece HatMovieline provides a Comprehensive Guide to the Sundance 2012 Pick-Ups Headed to a Theater Near You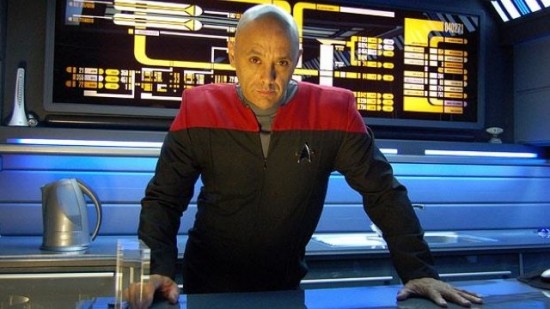 Tony Alleyne's $150k Star Trek apartment is a victim of divorce.
Giant Freakin Robot lists the 10 best alternate universes in Sci-fi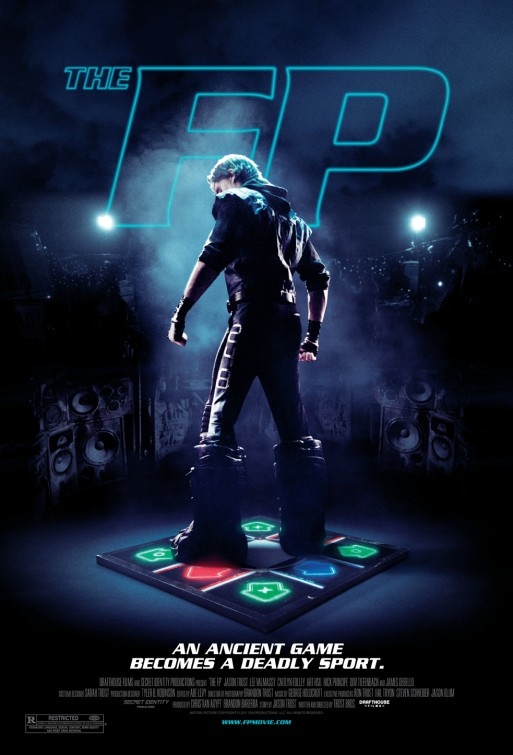 Drafthouse Films has released a poster for The FP.
Saw VI and Saw 3D director Kevin Greutert Will Tell Lionsgate's Supernatural Tale 'Jessabellem'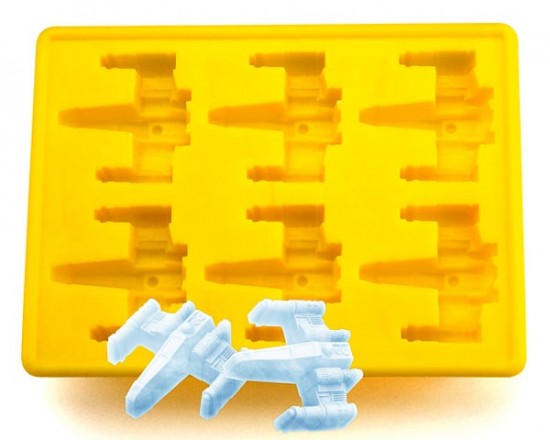 Star Wars X-Wing Ice Cube TrayEW explains Why J.J. Abrams' 'Super 8' deserves more recognitionWatch a sweded version of Phantom Menace.
The entire Star Trek: The Next Generation cast will reunite for Calgary Expo.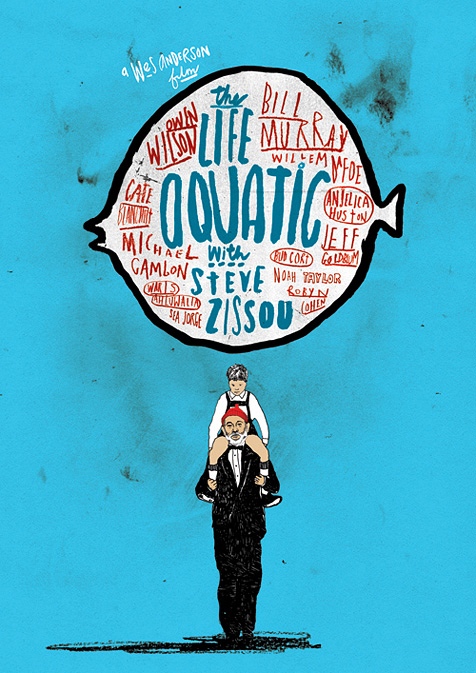 Peter Strain created this poster for The Life Aquatic with Steve Zissou
Wikileaks founder Julian Assange will play himself on the 500th episode of The Simpsons
Supercut: Movie Middle Fingers.Check out a 12-month apocalyptic pin-up calendar.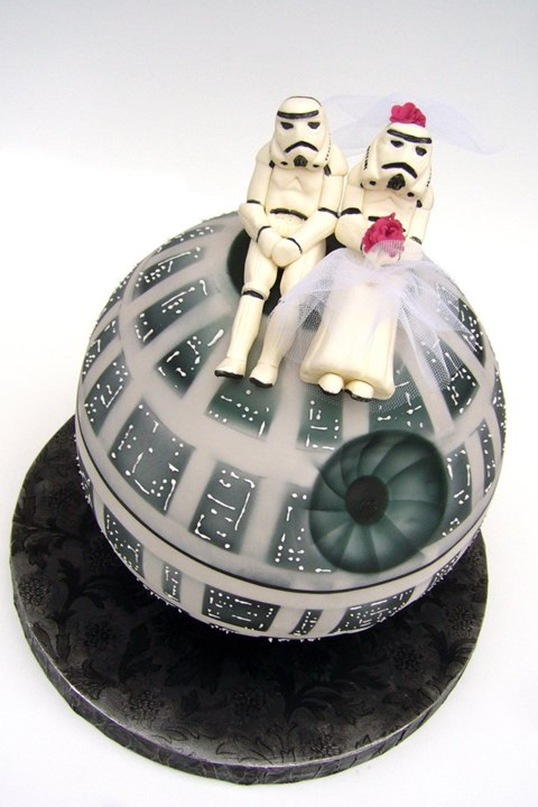 Star Wars wedding cake.
10% of the Sundance Film festival was funded on Kickstarter, with two optioned by HBO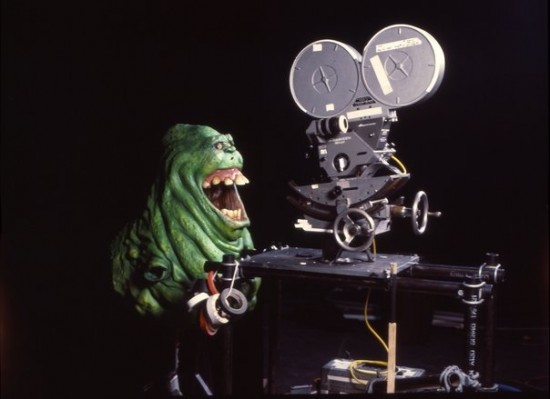 AICN has posted this vintage behind the scenes Ghostbusters set photo.FilmDrunk lists 10 sort-of positive quotes from the one fresh review of Katherine Heigl's new movie One For The Money.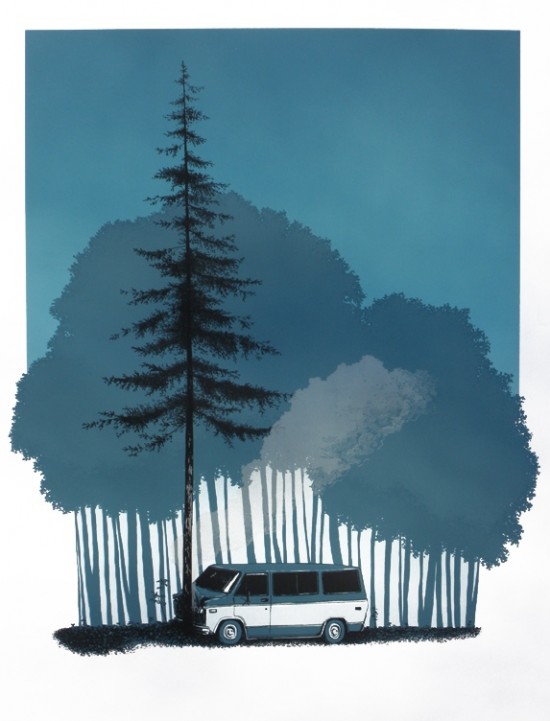 Gallery1988 has some new Wet Hot American Summer prints.
Showtime's subscriber numbers have gone from 13.8 million in 2005 to 21.3 million today, while HBO has stayed right around 29 million