This Week In Trailers: The Hidden Face (La Cara Oculta), 28 Hotel Rooms, Pursuit Of Loneliness, Natura Morta, Ignoring The World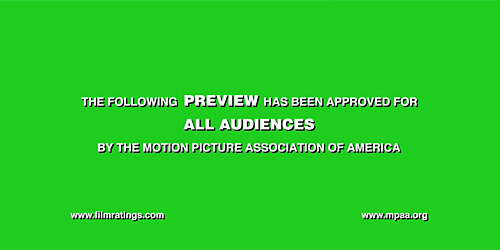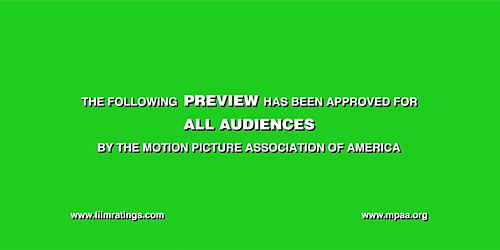 Trailers are an under-appreciated art form insofar that many times they're seen as vehicles for showing footage, explaining films away, or showing their hand about what moviegoers can expect. Foreign, domestic, independent, big budget: I celebrate all levels of trailers and hopefully this column will satisfactorily give you a baseline of what beta wave I'm operating on, because what better way to hone your skills as a thoughtful moviegoer than by deconstructing these little pieces of advertising? Some of the best authors will tell you that writing a short story is a lot harder than writing a long one, that you have to weigh every sentence. What better medium to see how this theory plays itself out beyond that than with movie trailers?
28 Hotel Rooms Trailer
Matt Ross. It's good to see at least one person has done well for himself after PCU.
Sure, you could point to Jeremy Piven, Alex Désert, or even Megan Ward but Ross was the glue stick that pulled everything together with that epileptic flop. So, it's with at least a passing fascination that this trailer challenges the normal narrative direction of things by having a story that simply begins, never looks back, and even stuffs their Sundance acceptance at the butt end of this thing. It's amazingly non-plussed about doing any tooting of any horns but the trailer is so much better for it.
There are no stutter stops, nothing impeding your engagement with the narrative and the flow of what is being presented and the presentation is haunting. The morose and saddening musical intro with the flickering eyes of Marin Ireland just sets the perfect tone; you get immediately that even if she's married to the guy next to him or if it's a one night fling things will not end well. However, the explosion of activity as she and Chris Messina cavort, slip and slide on top of one another is nothing short of engaging. Various hours of the day and night, the metric tons of sex that is happening is almost incidental to you figuring out what is going on here.
The last moments of a drunk Messina calling out off his balcony almost seems rhetorical, if it isn't already, but it's the perfect bow put on a package that shows you exactly how you should make a trailer that wants to deal with infidelity.
Pursuit of Loneliness Trailer
Some people might have issues with looking forward to stories that are a little morose and sad but this looks like a story that has some unusual twists.
Since this is director Laurence Thrush's second feature there really isn't much to go off of but his first effort, Left Handed, also done in black and white, offers some clues about where he's going with this movie. The trailer, thankfully stamping its Sundance 2012 seal of approval at the first opportunity, requires a little effort to follow. It appears that an old lady dies and things are put into motion from there.
Other stories, other people's deaths, follow and it looks like this is a film all about filling in the gaps. People who are unaware of these individuals' life stories, people who leave this earth without anyone to see them off, it's genuinely sad stuff. The melancholy piano suite in the background isn't helping elevate anything or offering any kind of levity but that's fine. In fact, this is a trailer that really focuses tightly on the issues that are raised when other people have to put together the pieces and stories of John and Jane Doe when they shuffle off this mortal coil.
It's remarkable that no one actor stands out as the person who we might be following for the majority of the time, it's Altman-esque in how varied the pool of characters we get introduced to, but it's not often when we get an independent effort like this where the story is as varied as the people we're going to get to know. Again, sad stuff but hopefully there's something uplifting that will come out of human beings who die alone.
The Hidden Face (La Cara Oculta) Trailer
Praise director Andrés Baiz for at last finding a good use of the Lost outro sound effect.
Apart from looking like a thriller that actually held my attention for the entire duration of the trailer, this movie seems incredibly fun. Who wouldn't love a movie where a suspicious girlfriend accidently locks herself inside a panic room with no key and has but a one way mirror that looks directly on her lover's bedroom?
The trailer is deft at setting up this high concept story and doing it fast enough that as soon as we get what's going on, the crux of the film's drama plays out with a locked door and no way for this woman to get out. It's just fascinating to watch as we aren't allowed to see what becomes of the locked up girl, that gets high marks from me for that alone in an era where everything is spoiled by these things, and to see how things start getting weird with the new live-in lovelies it just takes things up a notch.
Again, this would be completely easy just to mess up by giving me what I want. As it stands, you have me on the hook to find out what does become of the woman who locks herself away. Does she get out? Does she end up dying in there? I'm sure the answer is somewhere in between but thankfully I don't know by the time it gets to the end.
Natura Morta Trailer
In the first of two trailers that showcases the talent of our readership, I was sent this short from Luca Simon Biccheri and, boy, do I wish this was made into a feature.
When it was sent to me I thought it was actually going to be a trailer for a movie that Luca has made but, alas, it would be all said and done with in a matter of a few minutes.
True, while this isn't a trailer, I'm calling it one because to have a guy who looks like the worlds biggest rube going up against fast moving dead people (I'm on the side of the zombies who are light on their feet) and it's damn hilarious to see how this thing ends. It's not blow your mind out funny, slapping the floor with the palm of your hand comedic, but it just feels like there is more to this guy than some idiot taking pastoral shots with his Nikon. I could easily see a full-length feature of this guy up against a zombie horde. Expressionless, emotionless, make him a mute even, and you've got my dollar. As it stands, though, loved the concept and execution.
Film Trailers by Filmtrailer.com
Ignoring The World Trailer
I remember the movies I was making when I was young.
The one I did when I was 19 for a Spanish 102 class called Las Fruitas De Wrath in which I also starred with a couple other team members is an unmitigated disaster. It's wretched. The one I did when I was 13, called The Trial of G.I. Joe in which a figure was doused in rubbing alcohol and set on fire at the end, was even more of a garish insult to anyone with an iota of common sense. That's why when fifteen year-old filmmaker Palmer Stanfield shot me a note asking whether the trailer for his feature was good enough for inclusion in this week's column I wanted to give the man a chance.
I genuinely dig the abilities, at the very least, to make a compelling enough trailer for a film I didn't know about before clicking on it and I really am impressed with the more technical acumen of someone who is only that age as it shows promise as a filmmaker who has lots to learn but can at least make a few things interesting to look at.
What say the rest of you?
Nota bene: If you have any suggestions of trailers to possibly be included in this column, even have a trailer of your own to pitch, please let me know by sending me a note at Christopher_Stipp@yahoo.com
In case you missed them, here are the other trailers we covered at /Film this week: