Five Photos From 'The Avengers;' Nick Fury Isn't Looking Healthy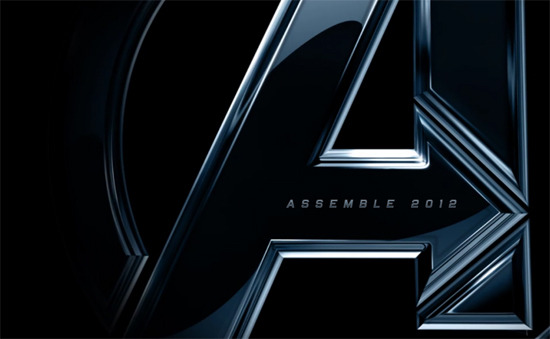 We're still waiting for a new trailer for Marvel and Joss Whedon's The Avengers, but here's a new batch of photos to tide you over. Well, not new exactly — these are clean versions of pics that showed up not long ago in Empire. You won't see much here in terms of grand plot or character revelation here, as the shots are mostly of Chris Evans, Scarlett Johansson, Jeremy Renner, Mark Ruffalo and Robert Downey, Jr. standing around and/or talking.
But there is that one shot of Nick Fury (Samuel L. Jackson) in which the scars spiderwebbing out from under his eye patch just don't look healthy. Is that old wound infected, or can we take this as evidence that something happens to Fury in the film? It can't be anything too bad, since he's got to survive long enough to star in a movie of his own, right?
Marvel.com has these images. We've seen various versions of Fury's makeup that accentuates and/or downplays his scarring, but this image here seems more dramatic than most.
Marvel Studios presents in association with Paramount Pictures "Marvel's The Avengers"–the super hero team up of a lifetime, featuring iconic Marvel super heroes Iron Man, the Incredible Hulk, Thor, Captain America, Hawkeye and Black Widow. When an unexpected enemy emerges that threatens global safety and security, Nick Fury, Director of the international peacekeeping agency known as S.H.I.E.L.D., finds himself in need of a team to pull the world back from the brink of disaster. Spanning the globe, a daring recruitment effort begins.
Starring Robert Downey, Jr., Chris Evans, Mark Ruffalo, Chris Hemsworth, Scarlett Johansson, Jeremy Renner and Samuel L. Jackson, and directed by Joss Whedon from a screenplay by Joss Whedon, "Marvel's The Avengers" is based on the ever-popular Marvel comic book series "The Avengers," first published in 1963 and a comics institution ever since. Prepare yourself for an exciting event movie, packed with action and spectacular special effects, when "Marvel's The Avengers" assemble in summer 2012.