'I Am Not A Hipster' Is A Beautifully Personal 'Once'-Style Indie Rock Musical [Sundance 2012]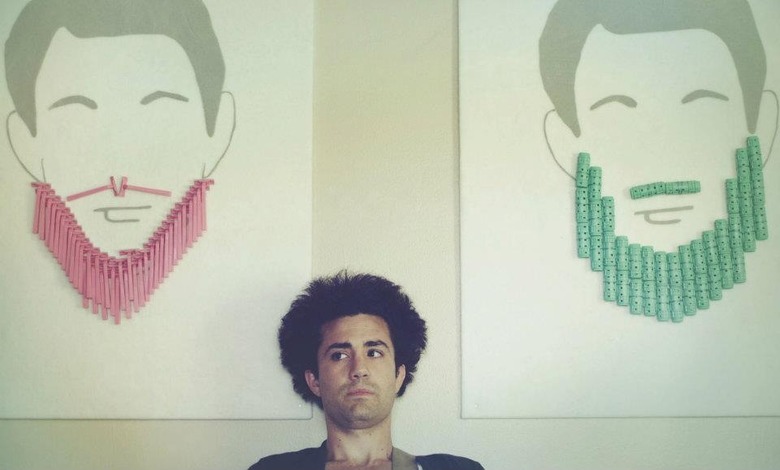 In the low-key Sundance premiere I Am Not a Hipster, Dominic Bogart plays a San Diego indie rock singer/songwriter named Brook who is stuck in a depression. His three sisters and estranged father visit, forcing him to break his self-isolation and confront something he has spent two years running away from — the death of his mother.
I Am Not a Hipster is a musical, but not in the traditional sense.  The film is likely to draw comparisons to the Sundance hit film Once as it features a lot of music in performance form. The film shows the personal journey from emotion to song, crafting a narrative from the soul. The music is beautiful yet raw and full of emotion.
This movie is from writer/director Destin Daniel Cretton, whose short film Short Term 12 won the Jury Prize at the 2009 Sundance Film Festival. Hipster plays as part of the festival's Next program, which is meant to highlight promising new voices, and was completed on an ultra-low budget, handcrafted by a crew of friends and family. (That crew includes the director's own sisters, who inspired the characters in the movie). The film feels like the kind of film that would play Sundance years ago, before Hollywood and stars invaded. That is, emotionally charged and authentically personal with no compromise.
My one complaint is that the main character is sometimes too self absorbed and stuck in his own mind, that the resulting a**hole behavior is sometimes a bit much. But like any real artist, the charming moments do enough to keep you with his story.
The character Brook rails against the hipstamatic/auto tune generation, pop without a pulse, and art with meaning or feeling. I Am Not A Hipster is none of these things. Brook would be proud to be in this film.