Quentin Tarantino's Top 11 Movies Of 2011 Are Sure To Inspire Discussion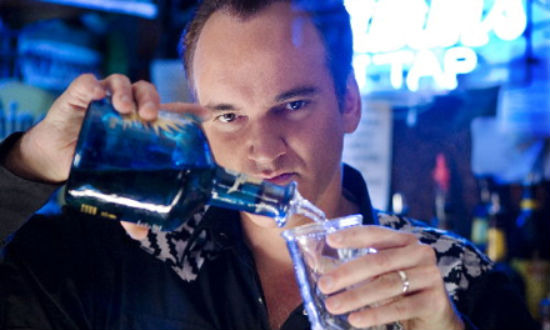 Last year, Quentin Tarantino released a list of what he called the best films of 2011. This year he has repeated the list-making effort, and Tarantino's list of the best eleven films of 2011 is out now. (Or best twelve films, really, since there is a tie in one position.) Along with that comes a collection of associated lists, from his estimation of the best directors of the year, to a set of 'nice try' picks, which includes some peoples' fave film, Drive.
Check out the main list below.
The Quentin Tarantino Archives once again presents QT's picks. Some of these would be a lot more illuminating with a bit of text discussing the choice. Seeing The Three Musketeers at #11, for example, is surprising and strange. It isn't that the film is a controversial choice; it's that in every other list released that attempted to encapsulate 2011, the movie wasn't a choice at all. So what did Tarantino see in the film to make it a favorite?
And while I understand the high ranking for Midnight in Paris, I'd love to know more of what QT thinks of it, given that Woody Allen's movie ultimately rejects nostalgia and living in the past, and Tarantino's own work has a far stronger connection to the past than that of most other directors.
Quentin Tarantino's official Top Eleven of 2011
1. Midnight In Paris
2. Rise Of The Planet Of The Apes
3. Moneyball4. The Skin I Live In
5. X-Men: First Class
6. Young Adult
7. Attack The Block
8. Red State
9. Warrior
10. The Artist / Our Idiot Brother (tie)
11. The Three Musketeers
Check the QT Archives for a few other lists, but here's the Nice Try list, which is sure to inspire some discussion. For what it's worth, I'd definitely put Drive Angry and Real Steel in a 'nice try' category of my own.
Nice Try AwardDriveHannahDrive AngryReal Steel
When the QT Archives originally ran this list, it also featured a 'Worst Films of 2011' section, which has since been removed. I think that's for the best — no reason for one filmmaker to be calling others out for making bad movies. I won't present the worst-of here, but you can probably find it kicking around somewhere still.