Arnold Schwarzenegger Could Join Sylvester Stallone In 'The Tomb'; Mikael Håfström In Talks To Direct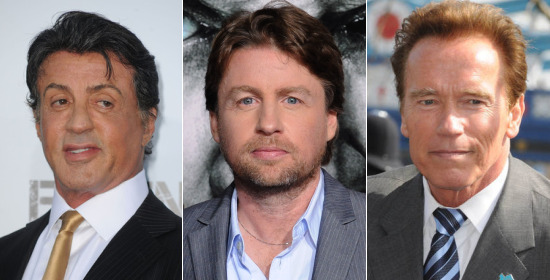 About a year and a half ago, it seemed like Antoine Fuqua was set to direct Bruce Willis in the original action thriller The Tomb. In the time since, however, the project's rotated through a couple of other well-known action-names. Fuqua and Willis dropped out of the project, and Willis' The Expendables co-star Arnold Schwarzenegger flirted with taking the lead before another Expendables man, Sylvester Stallone, ultimately signed on.
Now it looks like Schwarzenegger may be back again, as news breaks that the former California governor has entered early talks to appear alongside Stallone in the film. Meanwhile, the project seems to have finally found a replacement for Fuqua in Mikael Håfström, who's helmed such movies as The Rite and Derailed. More details after the jump.
Negotiations with Håfström seem to be farther along, as Deadline reports that he's been circling the project for some time and is now working with Miles Chapman on the latest draft of the screenplay. Chapman is the original writer of the script, which also got a rewrite from Jason Keller at some point. As previously reported, the story follows Ray Breslin (Stallone), "the world's foremost authority on structural security." When he's framed and incarcerated in a high security prison he himself designed, he must find a way to escape and track down the person who put him there.