Superhero Bits: The Avengers, Iron Man 3, Dark Knight Rises, Thor 2, Super Bowl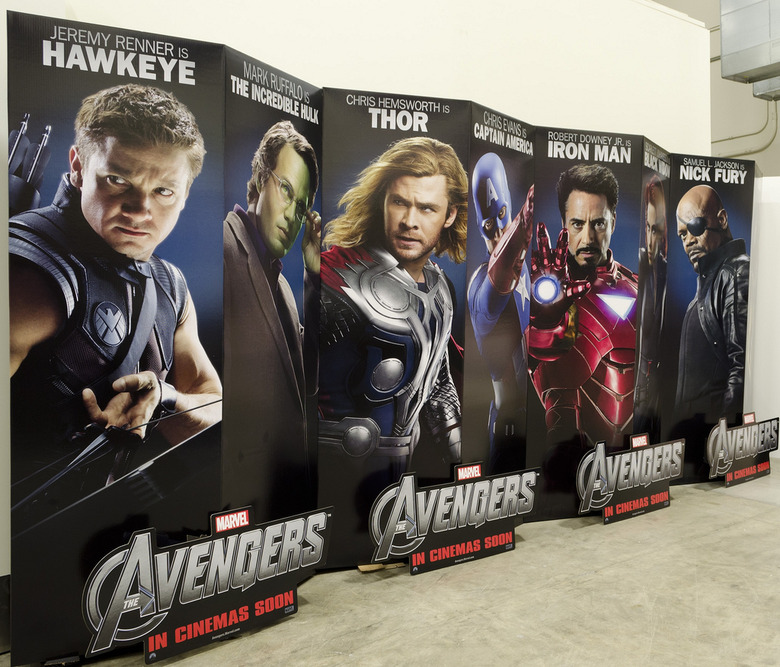 How good does Robert Downey Jr. think Iron Man 3 could possibly be? Which superhero movies might have Super Bowl commercials and which might not? What's the meaning of the Lazarus Pit in The Dark Knight Rises? Will Jaimie Alexander appear in Thor 2 or The Avengers? Who might perform the theme song for The Avengers and is there a warm way to dress your baby up as Batman or Robin? Read about all this and more in today's Superhero Bits.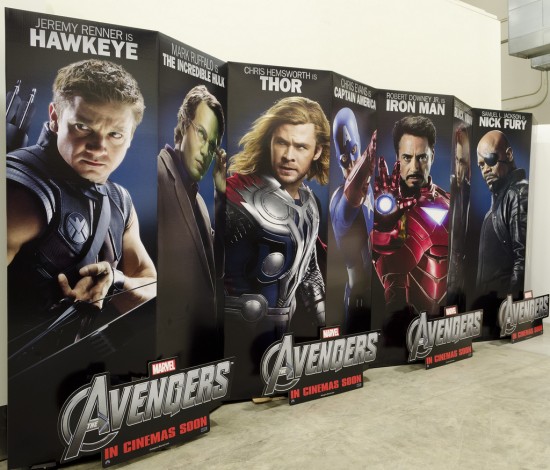 Theater standees for The Avengers are beginning to appear. LAgraphico designed them, Comic Book News posted 'em.
Robert Downey Jr. spoke to Collider and hyped up Iron Man 3 even more:
I think that we have an opportunity with the third Iron Man to make the best of the three, and maybe one of the better superhero movies that's ever been made.  But I think we have to remember what made the first one good.  It was very character-driven.  It was very odd.  It was kind of outrageous.  And so I think we have to have the courage to trust that the audience is really kind of cool, and smart.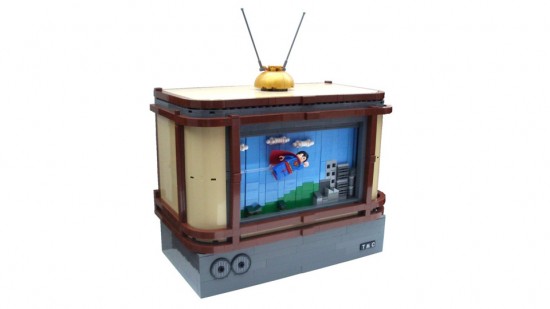 Brothers Brick (via Gizmodo) posted this homemade Lego TV that doubles as an awesome Superman memento. Head to those links to see it in video form.Michael Fassbender spoke to Coming Soon about his X-Men First Class 2 expectations:
I have no choice. They contracted me for two options. I gotta get down with it. We're at the ground level, but yeah I think there's going to be another one.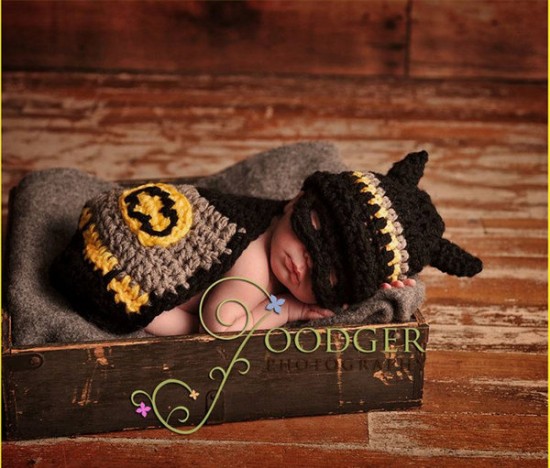 Buzzfeed found these super cute Batman and Robin costumes for your baby that you can get right here (via Fashionably Geek).The Sports Hero broke down The Dark Knight Rises trailer in detail and while you've likely read that before, his theory on how the "Lazarus Pit" plays into the movie is new and intriguing.
Due to the amount of graphics and images included in Superhero Bits, we have to split this post over TWO pages. Click the link above to continue to the second page of Superhero Bits.
Get More: Movie Trailers, Movies Blog
Jaimie Alexander spoke to MTV and confirmed she will be in Thor 2, but won't comment on The Avengers.
Expect more on this in the coming weeks, but the Los Angeles Times says that Paramount, Disney, Relativity and Universal have all purchased time on the Super Bowl. No Warner Bros or Sony though. So The Avengers sounds promising, but no Dark Knight Rises or Amazing Spider-Man.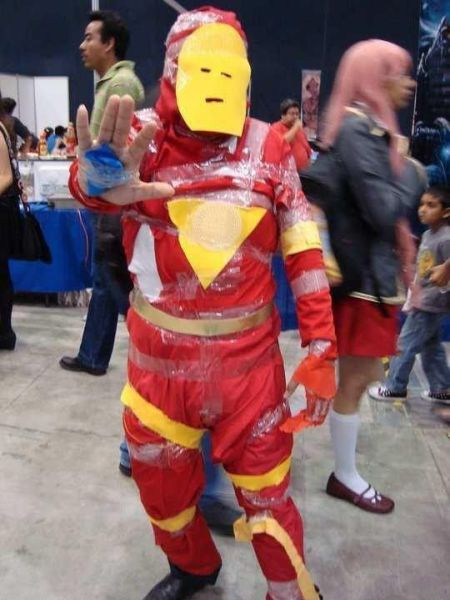 G4TV (via Geeks Are Sexy) has found the best Iron Man cosplay ever. I think this has been floating around a while but it's still great.
The Hindustan Times (via CBM) says The Avengers producers are looking into two Indian bands, Euphoria and Agnee, as well as the Pakistani rock groups Strings and Jal, to possibly compose some music, and maybe a theme song, for the film.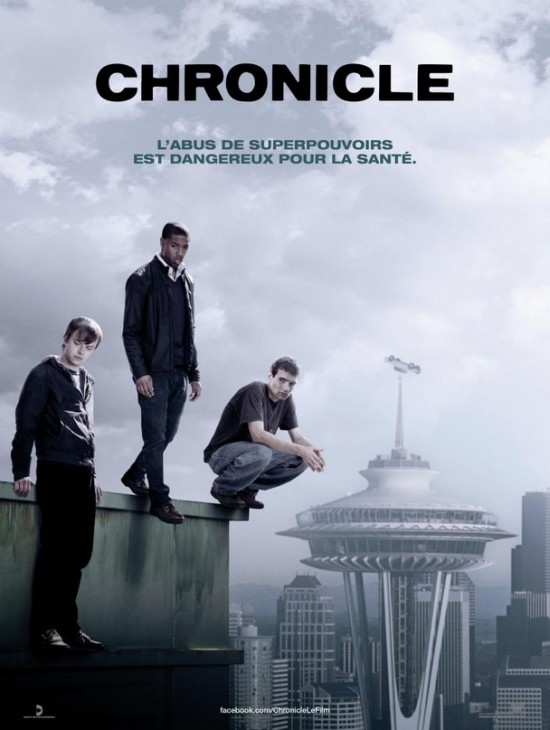 Oh My Gore (via Shock Till Ya Drop) posted the French poster for the superhero movie Chronicle.