Page 2: Red Tails, Tron, Star Wars, Shaun Of The Dead, Doctor Who, The Wire, Star Trek, Descendants, Hobbit, WALL-E, Prometheus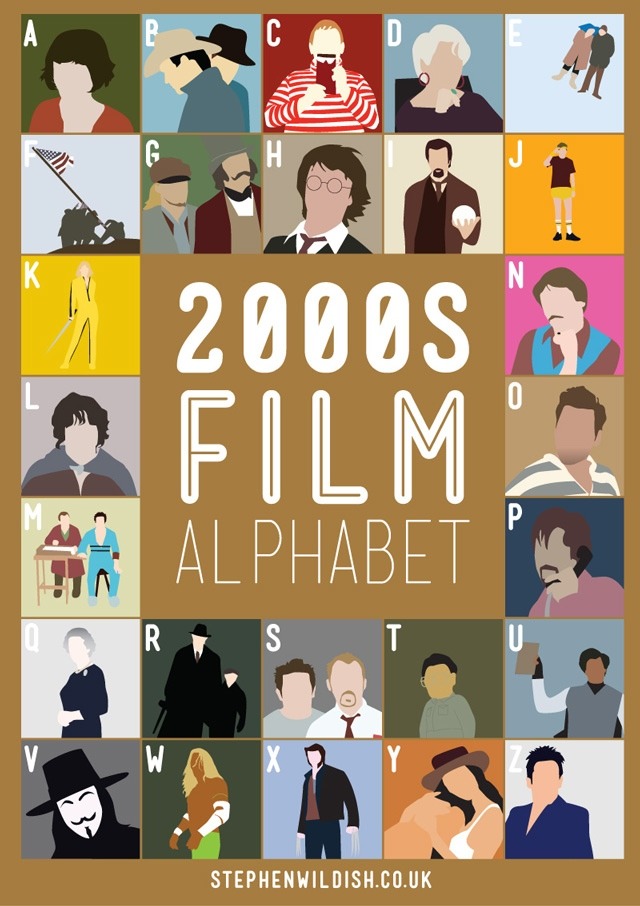 What is Page 2? Page 2 is a compilation of stories and news tidbits, which for whatever reason, didn't make the front page of /Film. After the jump we've included 46 different items, fun images, videos, casting tidbits, articles of interest and more. It's like a mystery grab bag of movie web related goodness. If you have any interesting items that we might've missed that you think should go in /Film's Page 2 – email us!
Header Photo: 2000's Film Alphabet
Moviefone lists 20 Suggested Names for Benedict Cumberbatch's 'Star Trek 2' Villain
Red Tails Trailer got a Dubstep remix
Netflix Users Stream 3,000 Lifetimes Worth of Video in 3 Months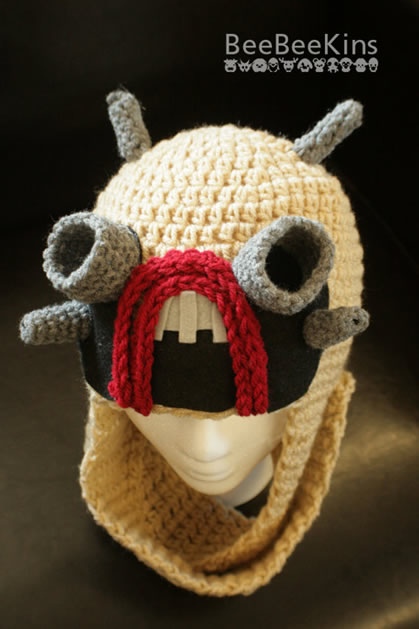 Crocheted Tusken Raiders hat
The Atlantic lists 15 New TV Shows to Look Forward to This Year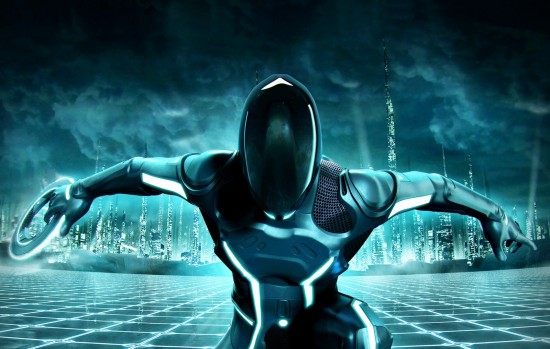 Brazilian artist created this 3D Tron: Legacy-inspired rendering.
Find out Precisely how the MPAA cooks the books on piracy losses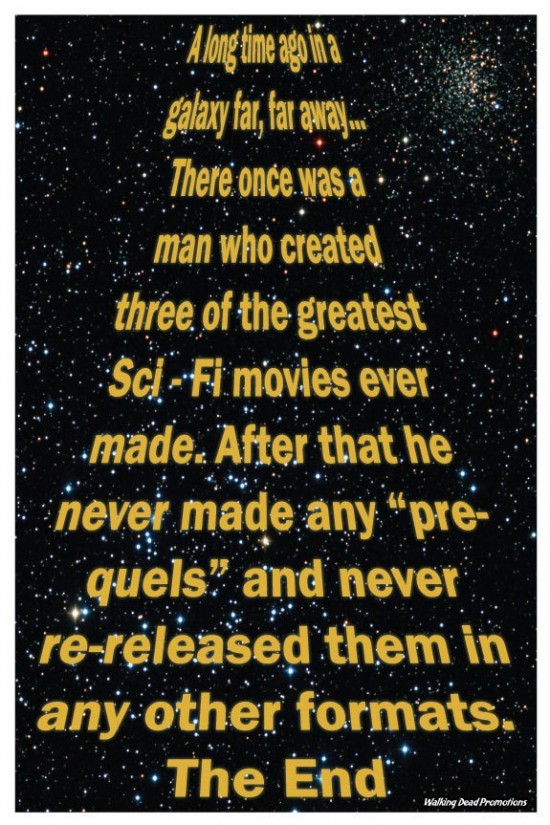 Star Wars poster.
Moviefone lists 9 fake items they would want from Titanic.
Due to the amount of graphics and images included in Page 2, we have to split this post over a BUNCH of pages. Click the link above to continue the second page of Page 2.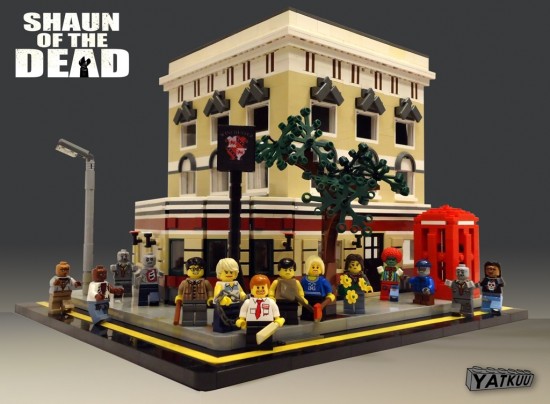 Shaun of the Dead LEGO.
Elisabeth Rappe lists her top 10 films for 2011.
Watch the teaser trailer for Detention of The Dead: "The Breakfast Club meets zombies"
Mondo's Justin lists the top 10 (or 11) posters of 2011.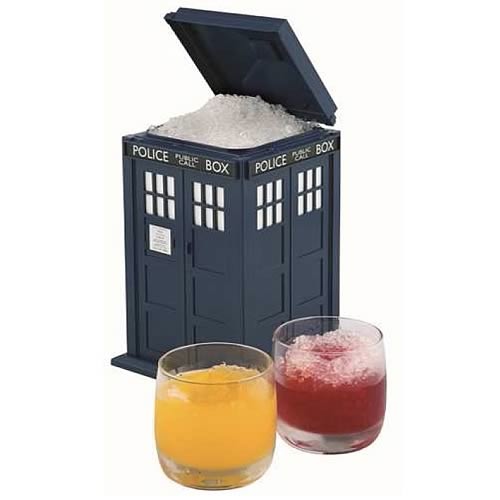 Doctor Who TARDIS Ice Bucket
Hercules lists the 11 best scripted hourlongs of 2011.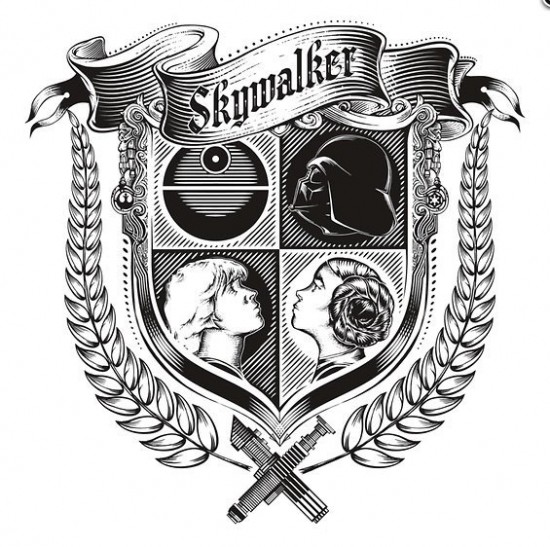 Skywalker Coat of Arms t-shirt.
AMC is giving away a walk-on role in 'Breaking Bad' and a trip to Albuquerque, NM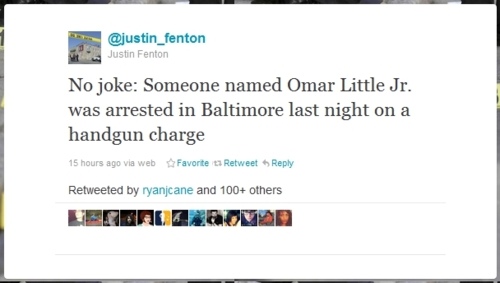 Baltimore Sun crime reporter Justin Fenton found an interesting item in the local police blotter: a man with the same name as The Wire's Omar Little was arrested "on a handgun charge."
Rejects lists the 52 most anticipated movies of 2012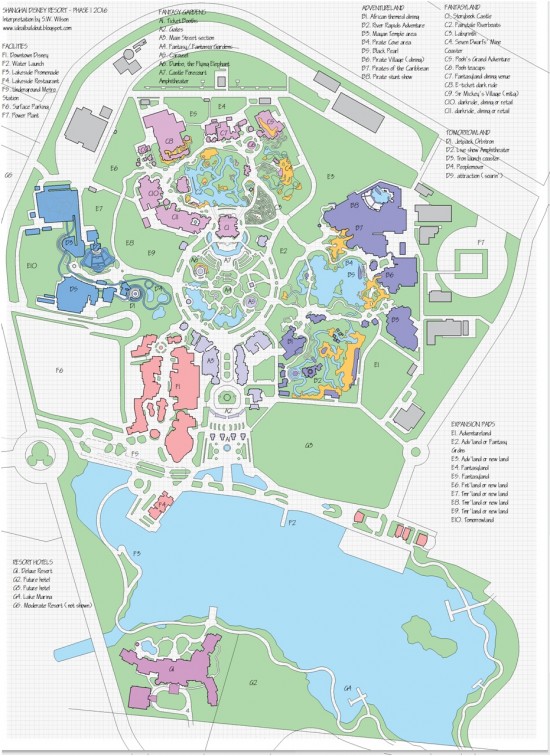 Sam Wilson has guessed at the various rides that we'll see in Shanghai Disneyland.
SpoilerTV lists the top 12 most anticipated movies of 2012.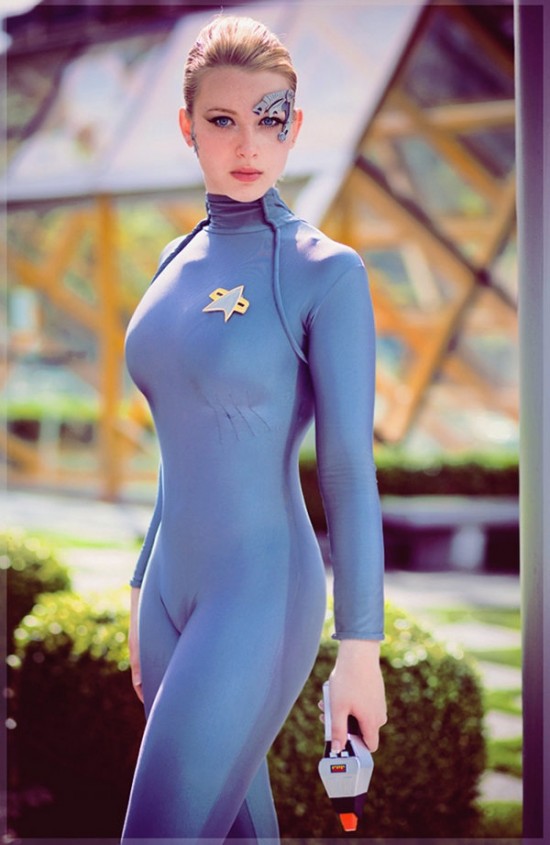 Seven Of Nine Star Trek Cosplay
ToplessRobot lists 17 awesomely nerdy things to look forward to in 2012.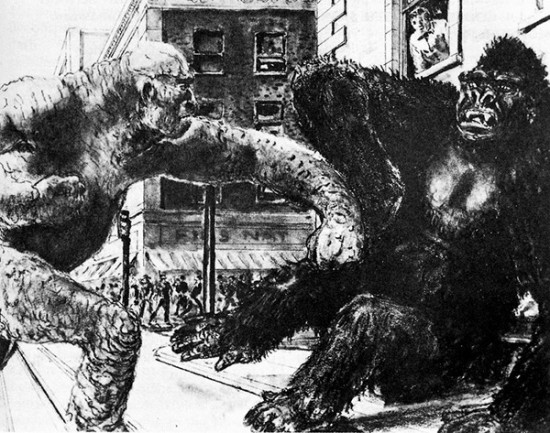 Did You Know: King Kong Almost Battled Frankenstein? (Original Concept Art)
Moviefone lists 12 New Year's Resolutions for 2012 Moviegoers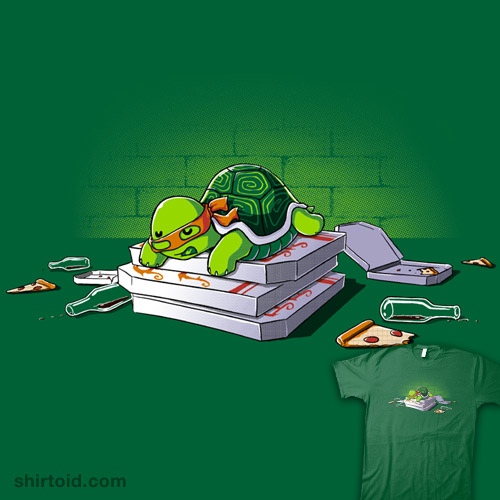 TMNT-inspired "A Wild Night" t-shirt.
BuzzSugar lists 20 books to read before their adapted into 2012 movies.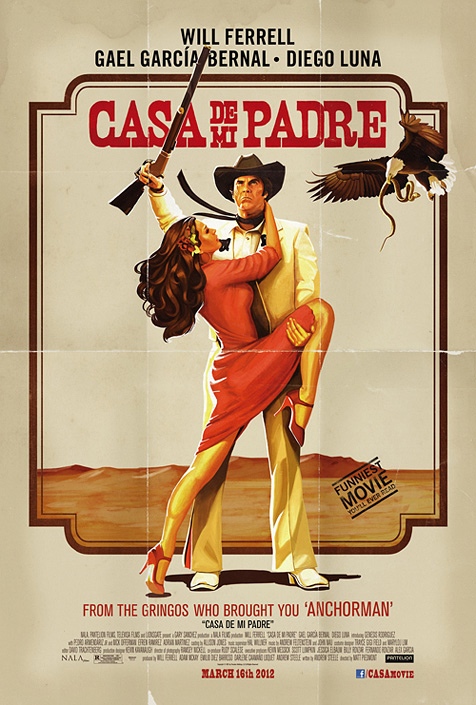 Akiko Stehrenberger's Casa de mi Padre poster.
Complex lists 7 Actresses Who Got Naked On-Screen for the First Time in 2011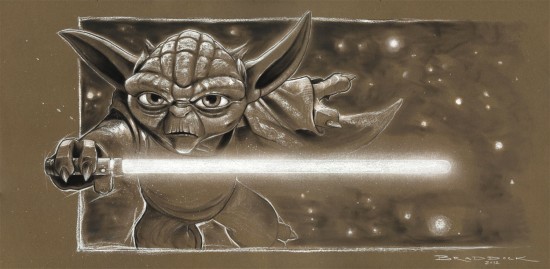 Eric Braddock's illustration of Jedi Master Yoda.
IO9 takes a look at The Disney John Carters That Never Were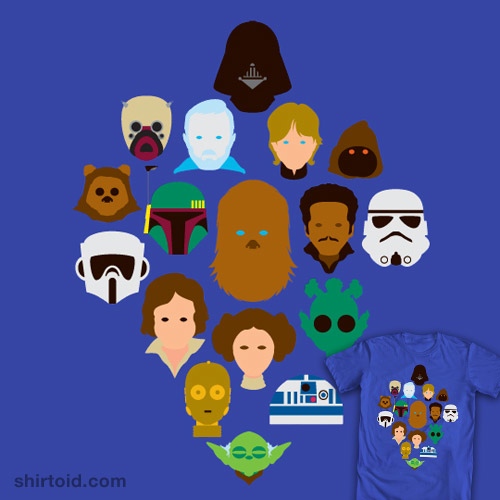 "Star Mugs" t-shirt.
Pajiba lists 20 Facts About Alien That May Leave You Rethinking That Space Shuttle Ticket
The Hollywood Reporter has a behind the scenes video on The Descendants.
Grauman's Chinese Theatre has hosted 11 handprint ceremonies in 2011.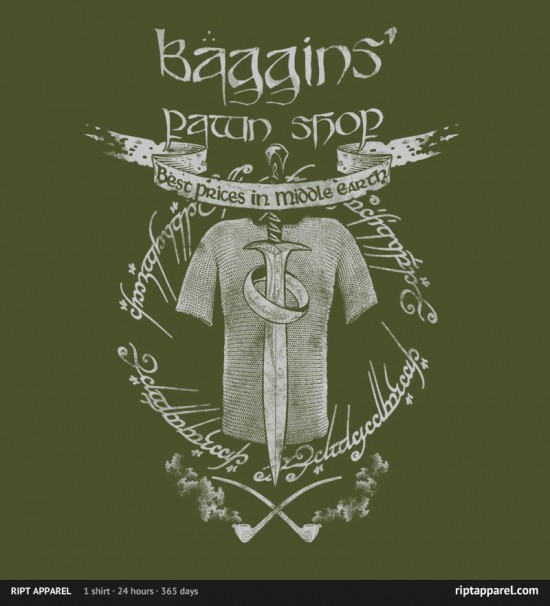 Today's t-shirt of RIPT Apparel is a Hobbit-inspired design "Baggin's Pawn Shop"
Elisabeth Rappe takes a look at The Most Overplayed Genre In Recent Years
Brad Hansen, the editor of The Lion King Rises, is back again with WALL-Etheus, a remake of Ridley Scott's Prometheus trailer using footage from Pixar's WALL-E.
Imagine Entertainment has laid off numerous executives in the wake of a much reduced deal with Universal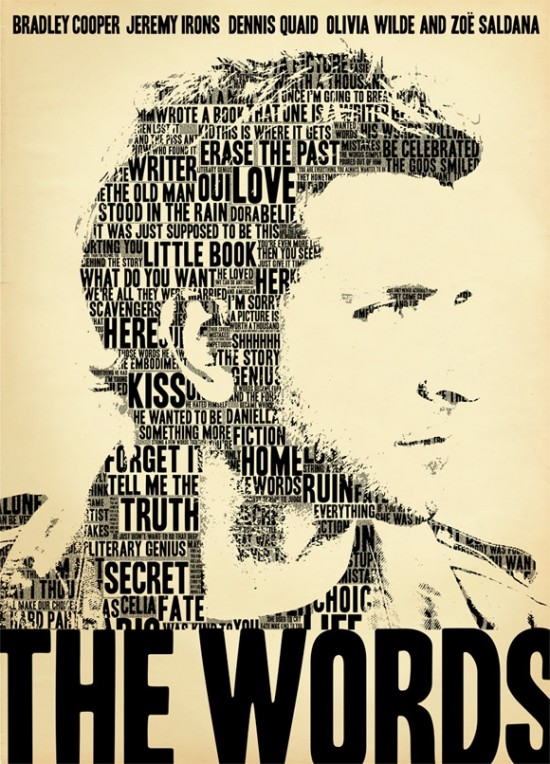 Check out Bradley Cooper Composed of 'The Words' in First Textual Poster
Endgame Entertainment won a spec auction for Flashback, the Will Honley script that made the 2011 Black List.
Supercut: "I Love The Smell of Napalm in the Morning"
Oscar nomination ballots are due today, January 13th 2012.
George Lucas says that Hollywood Won't Finance an 'Expensive Movie' With an All-Black Cast
Hulu now has 1.5 million paying subscribers.