The Sweding Trend Lives On: 'The Dark Knight Rises' Trailer And Michel Gondry's 'Taxi Driver'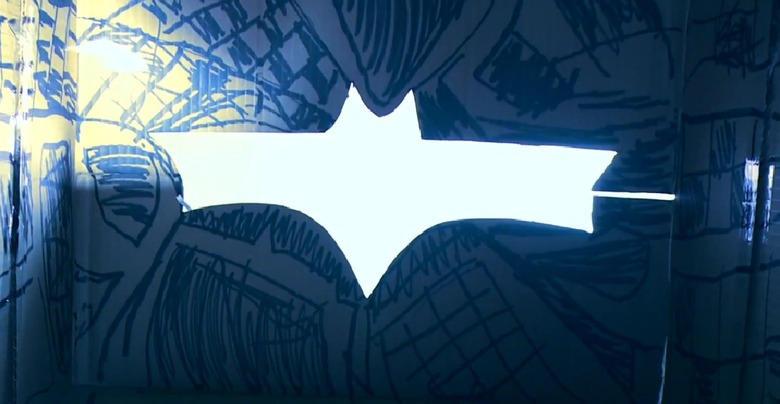 Michel Gondry's Be Kind, Rewind was far from a box office smash when it was released in 2008, and drew decent but not spectacular critical reviews. It might have been forgotten by now if it weren't for its introduction of "sweding," or the practice of shooting no-budget remakes of big-budget projects. The trend has waned a bit over the years but it's far from dead, as evidenced by two videos making the rounds that are as charmingly low-fi as any we've seen so far.
The first comes from Gondry, the master of sweding himself, who shot a three-minute version of the classic Taxi Driver starring himself in the Robert De Niro role, while the other is Roque Rodriguez and Bryan Harley's adorable, cardboard-heavy recreation of the recently released The Dark Knight Rises trailer. Watch both videos after the jump.
[via First Showing]
Several months back, we began hearing rumors of Martin Scorsese teaming up with Lars von Trier for a follow-up to The Five Obstructions based on Taxi Driver. While I don't doubt that the results of that experiment would be fascinating indeed, it's hard to imagine them coming up with anything cuter than Gondry's remake. Who knew the French filmmaker could make such a delightful stand-in for a young De Niro?
Meanwhile, the same folks who previously gave The Avengers trailer the Gondry treatment have turned their attentions to next summer's other feverishly anticipated comic book superhero movie, Christopher Nolan's The Dark Knight Rises.
[via Vulture]
It's not quite as polished as Gondry's take on Taxi Driver, but of course, that's part of its charm. Making everyone's suits just a bit too large is a nice touch as well — it really gives the whole video an appealingly childlike feel.