'JAWS' Will Hit Blu-Ray In August 2012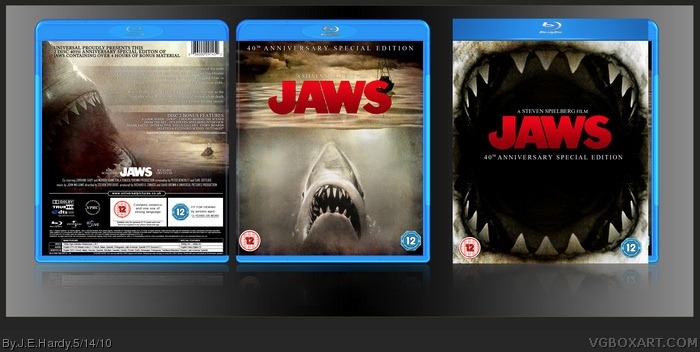 Steven Spielberg's classic Jaws will finally be released in high definition Blu-ray on August 14th 2012. The Digital Bits have confirmed the release date, but we don't know much more. Spielberg earlier told AintItCool that he would not introduce any changes to the film like he did E.T. You can also expect to see some of the Jaws sequels on Blu-ray on the same day, including Jaws 3D on Blu-ray 3D. Lets just hope that Universal Home Video doesn't pull a Jurassic Park and make us buy the entire Jaws movie collection to get the classic first film. I'm sure we'll begin to learn details in the coming months.
I would expect them to include the great documentary from the Lasediscs and some newer retrospective materials. Don't expect a Spielberg audio commentary (he doesn't do them). I wouldn't be surprised to see a gift set (complete with a Bruce the shark statue or maybe that recent retrospective coffee table book "Jaws: Memories from Martha's Vineyard") just in time for the holiday buying season.
Please note: the image at the header is fan created. no box art has been released.