Revisit The Trailer For Late Sundance 2012 Entry 'Oslo, August 31st'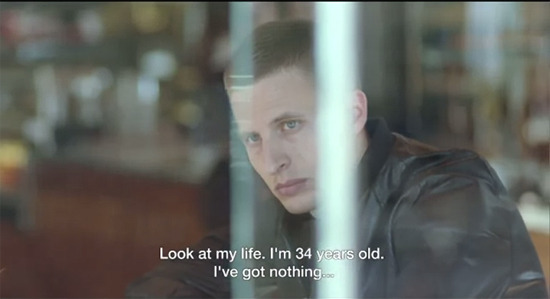 About a month ago, Christopher Stipp featured the trailer for Oslo, August 31st in his The Week in Trailers column. But now that the film has been added to the Sundance 2012 slate I expect that a few more people will want to give it a look. So here's a better quality version of the trailer Christopher posted; it outlines the story of Anders (Anders Danielsen Lie), an addict who has one day away from his rehab clinic to complete a job interview in Oslo and patch things up with friends in the city.
The film, which is the second from Joachim Trier, premiered at Cannes this year, but the Sundance appearance will probably give it a bump. Check it out below.
Note that this trailer is vaguely NSFW due to very brief nudity.
At first it seems like there really isn't much here to latch on to, but there's something effective in the small way this tries to put us in the mindset of Anders as he travels to and through Oslo on his one day. There are hints of big conflict and many minor personal issues, as well as the impending sense of despair. Does it pay off? I don't know.
The Sundance listing for the film is as follows:
Oslo, August 31st / Norway (Director: Joachim Trier, Screenwriters: Eskil Vogt & Joachim Trier based on a novel by Pierre Drieu La Rochelle) — One man, one city, 24 hours. Oslo, August 31st is a portrait of contemporary Oslo. A visually striking and quietly shattering drama about a man in deep existential crisis. Cast: Anders Danielsen Lie, Hans Olav Brenner, Ingrid Olava, Tone B. Mostraum.