Gus Van Sant Will Direct The Film Previously Set As Matt Damon's Directorial Debut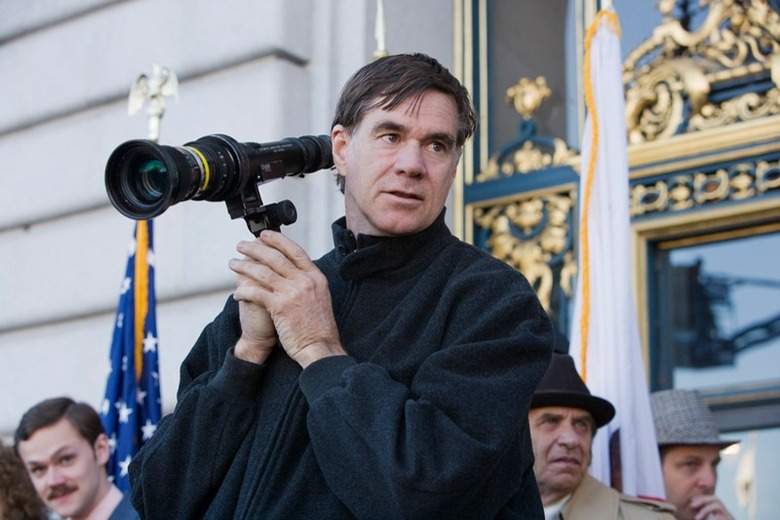 Matt Damon has been planning his directorial debut for months now — the film would be one he wrote with John Krasinski, based on a timely story that Krasinski cooked up with Dave Eggers. But just this week Damon backed out of directing the film, because scheduling issues, personal and professional, made the project impossible for him.
But the currently untitled film will still get made, and with Damon in the starring role. Krasinski will co-star, with he and Damon playing "rival corporate executives" in what is being called a Capraesque story. And now, Gus Van Sant will direct.
The association between Damon and Gus Van Sant goes back about 15 years, to the days of Good Will Hunting, the Matt Damon breakthrough which Van Sant directed, and for which Damon and Ben Affleck won the Best Original Screenplay Oscar. Van Sant also directed Gerry, which Damon co-wrote with Casey Affleck, and in which the two starred as essentially the only actors.
The Playlist broke the news that Van Sant might direct, and Deadline confirmed today. The Playlist has a lot of good behind the scenes details, such as the fact that Steven Soderbergh might have ended up shooting the film if schedules had worked out differently. But in the end, he was busy, Damon couldn't do the film, and he, Krasinski and producer Chris Moore went to Gus Van Sant.
Warner Bros. was going to distribute, but that aspect is uncertain right now. The film was going to shoot in upstate New York, but that is also uncertain at this point. We know there is an April start date, and that the film still follows the story of "a sales executive (Damon) who arrives in a small town only to have his whole life called into question."