Sundance Adds Four More Films To 2012 Slate, Including 'John Dies At The End' And 'This Must Be The Place'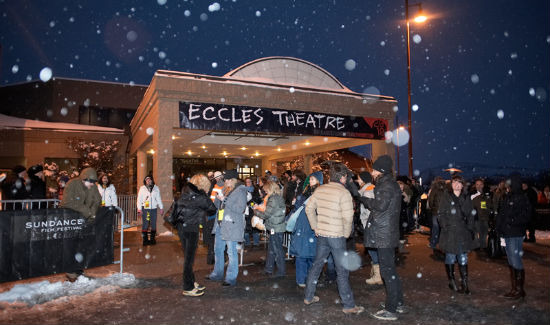 We've already had the chance to ooh and ahh over most of the Sundance Film Festival 2012 slate earlier this month, but with weeks to go until the festival four latecomers have just been announced. There are a few last-minute additions every year; last year's included Miranda July's The Future, while 2010's included Lisa Cholodenko's The Kids Are All Right.
This year, we have the intriguingly titled sci-fi John Dies at the End; This Must Be the Place, starring Sean Penn as an aging rock star; Jesse Eisenberg and Melissa Leo's new comedy Predisposed; and the Norwegian drama Oslo, August 31st. Read the descriptions after the jump.
Predisposed (Directors & Screenwriters: Philip Dorling, Ron Nyswaner) — Eli Smith, a piano prodigy, is dealing with his troubled mother and enlisting help from a hapless drug dealer on the day he has an audition for a prestigious music program. Events spiral comically out of control as this gang of misfits faces the mistakes of the past, the challenges of the future, and the possibilities of love. Cast: Jesse Eisenberg, Melissa Leo, Tracy Morgan, Sarah Ramos, Isiah Whitlock Jr. World Premiere.
Oslo, August 31st / Norway (Director: Joachim Trier, Screenwriters: Eskil Vogt & Joachim Trier based on a novel by Pierre Drieu La Rochelle) — One man, one city, 24 hours. Oslo, August 31st is a portrait of contemporary Oslo. A visually striking and quietly shattering drama about a man in deep existential crisis. Cast: Anders Danielsen Lie, Hans Olav Brenner, Ingrid Olava, Tone B. Mostraum. (Watch the trailer here.)
This Must Be The Place / Italy, France, Ireland (Director: Paolo Sorrentino, Screenwriter: Umberto Contarello, Paolo Sorrentino) — A bored, retired rock star sets out to find his father's executioner, an ex-Nazi war criminal who is a refugee in the U.S. Cast: Sean Penn, Frances McDormand, Judd Hirsch. North American Premiere. (Watch the trailer here.)
John Dies at the End (Director: Don Coscarelli, Screenwriter: Don Coscarelli, based on a novel by David Wong) — On the street they call it Soy Sauce – a drug that allows users to drift across time and dimensions. But some who come back are no longer human. Can John and David stop the oncoming horror? No. They can't. Cast: Chase Williamson, Rob Mayes, Paul Giamatti, Clancy Brown, Glynn Turman. World Premiere. (Watch the teaser here.)
Predisposed has been added to the festival's Premieres section, while John Dies at the End will play as part of the Park City at Midnight program. Oslo, August 31st and This Must Be the Place will both be included in the Spotlight category. Sundance 2012 kicks off January 19 and runs through January 29.
[Source: First Showing]