New 'Avatar' Special Edition To Hit iTunes, With Multi-Layered Look At Effects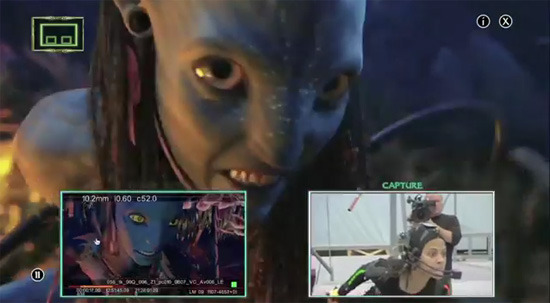 Get ready for one more special edition of James Cameron's blockbuster film Avatar. In an unusual move, however, this is not a disc-based release. Instead, Fox has teamed up with Apple to release an iTunes special edition that will allow viewers to instantly change the view of the film between original greenscreen footage, rough CGI overlays and the final version. A lot of the sort of footage that this promises might be stuff you've seen before, but this may be a novel way to present it all at once.
Given the degree to which many of us enjoy seeing the work in progress version of movies, especially when they reveal the process of converting raw footage into a very polished final version, this might be of more interest than your typical special edition re-release.
Check out a trailer below to see some of the features in action.
The downside is that it doesn't sound like you'll be able to watch the entire movie with those multi-lateyered views. As the press release says (bolded text is my emphasis), viewers can "deconstruct some of the movie's most memorable scenes to reveal how James Cameron applied special effects to create the breathtaking world of Pandora."
The Avatar iTunes Extras Special Edition will be released on December 20 at a price of $19.99 for HD and $14.99 for SD. There's a pre-order up now.