The Viewfinder List 2011: The Top Short Films, Commercials, And Music Videos Of The Year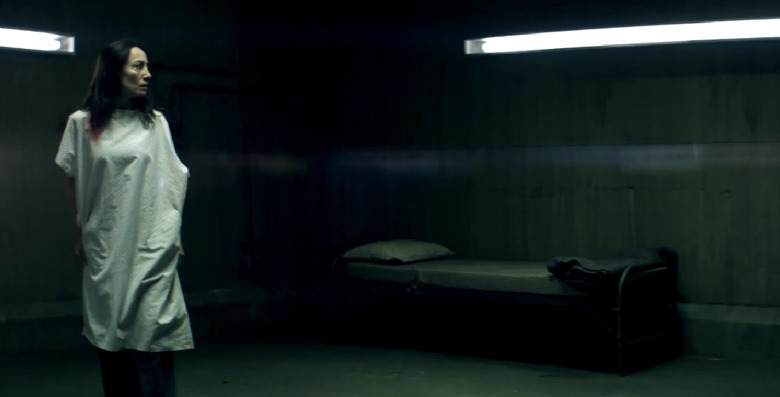 Last year saw the debut of The Viewfinder List, which aims to do for aspiring filmmakers what The Black List does for screenwriters. Compiled from a poll of "studio executives, producers, and creatives," The Viewfinder List reflects the most-liked shorts, commercials, and/or music videos of the year. The inaugural list in 2010 included such up-and-comers as Patrick Jean, whose Pixels is due out in 2013, 47 Ronin director Carl Erik Rinsch, and, um, Alejandro González Iñárritu.
This year's list has Dan Trachtenberg's Portal: No Escape on top, along with a few other videos you may recognize if you've been paying attention to /Film for the past year. Or even if you haven't — that adorable Super Bowl Volkswagen ad with the little Darth Vader kid also made the cut, as did Chris Marrs Piliero's video for The Black Keys. Check out the full 2011 Viewfinder List — with video! — after the jump.
Agent(s): Harley Copen, Emile Gladstone, Marc Helwig, George Ruiz / ICM
Manager(s): Ben Rowe / Oasis
17 Votes: The Boy In The Bubble by Kealan O'Rourke (Short)
Agent(s): Chris Smith, Trevor Astbury, Tanya Cohen / Paradigm
Manager(s): Jairo Alvarado / 3 Arts
*FULL VERSION PASSWORD PROTECTED
13 Votes: Rosa by Jesus Orellana (Short)
Agent(s): Bryan Besser, Rob Herting / Verve
Manager(s): Scott Glassgold / IAM Entertainment
9 Votes: The Gate by Matt Westrup (Short)
Manager(s): Tom Drumm / Safran Co.
7 Votes: The Candidate by David Karlak (Short)
Agent(s): Scott Henderson, Chris Smith / Paradigm
Manager(s): Trevor Engelson / Underground
*FULL VERSION PASSWORD PROTECTED
5 Votes: High Maintenance by Shawn Wines (Short)
Agent(s): Aaron Hart, Ava Jamshidi / ICM
4 Votes: Black Keys "Howlin for You" by Chris Marrs Piliero (Music Video)
Agent(s): Philip D'Amecourt, Daniel Cohan, Roger Green / WME
Manager(s): Evan Silverberg / Underground Management
4 Votes: Fleshlighting by Brandon Dermer (Short)
Manager(s): Trevor Engelson, Evan Silverberg / Underground Management
4 Votes: Blinky by Ruairi Robinson (Short)
Agent(s): Martin Spencer, Adam Kanter / CAA
Agent(s): Josh Varney / Independent Talent Group (UK)
Manager(s): Tom Lassally / 3 Arts Entertainment
*FULL VERSION PASSWORD PROTECTED
3 Votes: Houdini directed by The Daniels (Music Video)
Manager(s): Christie Smith, Brent Lilley / Mosaic
3 Votes: ExSex by Michael Mohan (Short)
Agent(s): Kathleen Remington / ICM
*FULL VERSION PASSWORD PROTECTED
3 Votes: Eye Of The Storm by Chris Alender (Short)
Agent(s): Ramses Ishak, Michael Sheresky / UTA
Manager(s): James Engle / Benderspink
2 Votes: Dead Island by Stuart Aitken (Commercial)
Manager(s): Richard Scott / Axis Animation
2 Votes: The Force by Lance Accord (Commercial)
Agent(s): Todd Feldman, John Garvey / CAA
[Source: ViewfinderFrames.com]