This Week In Trailers: Keloid, El Velador (The Night Watchman), Black Out, Once Upon A Time In Anatolia, Crazy Horse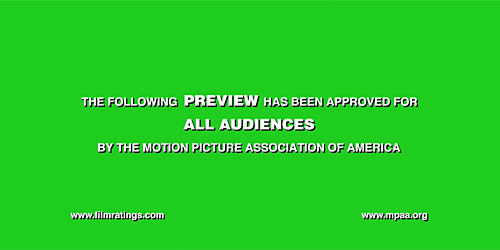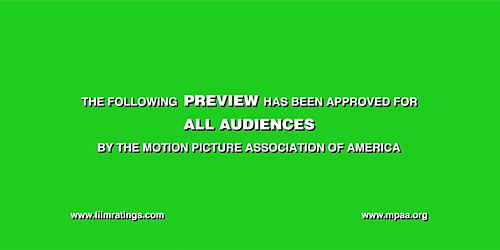 Trailers are an under-appreciated art form insofar that many times they're seen as vehicles for showing footage, explaining films away, or showing their hand about what moviegoers can expect. Foreign, domestic, independent, big budget: I celebrate all levels of trailers and hopefully this column will satisfactorily give you a baseline of what beta wave I'm operating on, because what better way to hone your skills as a thoughtful moviegoer than by deconstructing these little pieces of advertising? Some of the best authors will tell you that writing a short story is a lot harder than writing a long one, that you have to weigh every sentence. What better medium to see how this theory plays itself out beyond that than with movie trailers?Keloid Trailer
Give it up for BLR.
Long after we've come to know the pentaverate as The Queen, The Vatican, The Gettes, The Rothchilds and Col. Sanders before he went tets up there now comes a sextet of wickedness and it's BLR, the six guys who made this. As is a common refrain in these parts that I don't know who so-and-so is, I really can state with a high degree of certitude I haven't a clue who Hugo Bermúdez, Juan Civera, David Cordero, Alex Martin, J.J Palomo, and Leopoldo Palomo even are but it doesn't take one ounce away from the fact that this is movie that needs to get made. Not so much for genre fans who might find this kind of science fiction hard to find in this day and age at the cinema but just because it looks so well polished and crafted.
Now, that script is hard as hell to decipher at the opening gates of this thing, giving us humanity's version of Moore's law but once it starts to get going you are quickly transported somewhere else, somewhere that feels familiar and foriegn at the same time. The ticktock of the clock in the background as we gaze down a ominous looking hallway and an industrial strength tape recorder is off putting but I love the world it's creating. You have mannequins that feel like they're going to come alive at any moment and what sounds like a sentient machine of some kind. '
The dubstep soundtrack that is pounding in the background and one I really got into as the mix of live action and animation seem to bleed together and coalesce into a cohesive visual treat. I don't know what the story might be here but it's just too tantalizing to not make up your own and project your own idea about what is happening than being told.
Once Upon a Time in Anatolia Trailer
I was ill at ease watching this trailer.
What made the latest from filmmaker Nuri Bilge Ceylan so riveting a trailer is that it doesn't give you the kind of answers you would hope to get when dealing with a murder mystery. For those wondering, the movie is one of those old yarns where nothing is as it seems. A guy is murdered, a suspect is caught, and the dead body's whereabouts is known only to the accused.
It's amazing that even the most basic of premises could be used to great effect here in a trailer that tickles your brain in thinking what's the real play here. Is it to find out what really happened to this murdered victim or is it a psychological deep dive into the psyches of those around the suspect and what it means to each one of them?
What you see here is an interesting supposition that a movie about murder could, perhaps, be turned into something where murder is an incidental formality on the way to a story rich in intrigue. The call outs from critics that pepper this trailer are wonderfully placed and judiciously edited to give you a minimalist taste of their praise. I like that the hyperbole is kept under control but hats off to the final scene of the body in question getting rolled over. Creepy and I love it.
Crazy Horse Trailer (NSFW)
I really liked Boxing Gym.
Frederick Wiseman was able to keep my firecracker quick attention span from waning and for that he got my respect with an added bonus of having an open mind when I heard about his next project.
I get where he's coming from and this trailer feels different than anything else I've seen this week. One of the things that the trailer does is to give but a little information about why we find ourselves in a Paris cabaret ogling naked women. While there isn't anything graphic or anything that you wouldn't find on the television in some European locales it is jarring to see boobs swinging about while trying to piece together of what's going on.
Like Boxing Gym, you can see that what Wiseman is doing is essentially just letting the subjects of his film create their own narrative. I'm not one to try and ascribe meaning where there is none but because the cabaret scene is foreign to me I can't help but be entranced by what it takes to get some ladies to shake their groove thangs. More importantly, it's the work that goes into it that gets my attention in this trailer.
Watching the separate pieces of production come together to put on a show that doesn't necessarily look all that appealing is irrelevant. The trailer here is great at keeping things grounded in the reality that exists around these people. It's the un-reality that gets me but, more importantly, it's the kind of documentary that I wouldn't have otherwise had an interest in if Boxing Gym wasn't so great. As such, this gets another leap of faith from me.
El Velador (The Night Watchman) Trailer
Forgive the tardiness on this one as it's been out there for a little while but, judging by its view count, not many of you were aware of its existence.
However, this seems like a movie that needs to be seen, internalized. What director Natalia Almada seems to have made is a documentary that talks about drug cartels not in terms of their lives and their actions but through imagery that talks about their deaths as we learn that this isn't a place where the dealers are remembered fondly but, yet, it is somewhere that seems crawling with violence, never mind we're talking about a cemetery that's really a collection of ornate mausoleums that house the bodies of drug lords. A cemetery, you understand, that is being watched over by our subject.
Who wouldn't be on board for a documentary about a guy who has to, no doubt, be ensconced in a world filled with animals who only know how to make vice their life? Plus, and this is the irony, those same savages then use that monetary gain built on the backs of the countless thousands that they've slaughtered and make miniature houses in celebration of the lives who were responsible for it. This has me chomping at the bit to see what a world this must be.
I know this says it's a trailer for the film and even though it feels more like a clip than it does a trailer (seriously, couldn't someone have helped documentarian Natalia Almada make something proper?) I nonetheless appreciate what it does. Immediately we get the watchman talking about the drug lords and their revelatory celebrations for the lives of madmen, that you're not safe in this cemetery at night. It's at the same time fascinating and creepy and frightening. Want to make cemeteries spooky again? Fill them with gun toting drug lords.
The clip goes on to show the rebar that spirals into the sky, the minarets reaching into the heavens, waiting to give thanks for the evil these men have wrought. The little city that has been created, I'll call it el cuidad del muerto, looks all kind of creepy with the number of erected resting places for these individuals. The radio squawking in the background as story after story talks about the death surrounding that city is both telling and portentous.
This is story that deserves to be told if only to hear how one more person has been affected by the scourge plaguing an entire population.
Black Out Trailer
Absolutely amazing and, I think, makes a great case why you need to brush up on your subtitle skills.
I don't really comprehend, literally, what is going on in this trailer but what I can tell you is that this svelter version of Tom Berenger wakes up with an exploded skull next to him. In fact, and only because there isn't a lick of English in this here's a breakdown from Cineuropa.com: Black Out tells the story of a former criminal who wakes up on the day before his marriage with a gun in his hand and an unrecognisable corpse next to him. On top of that, he is accused of stealing 20 kilos of cocaine. To make matters even worse, he only has 24 hours to solve his problems because he is getting married the next.
Now, that said, this trailer is brilliantly executed. Taking long, slow drags off the directing style of Guy Ritchie there is certainly some familiar elements a la Snatch but what really gets me is the way we swing in and out of this narrative. We have what looks like a host of characters and obnoxiously larger than life personalities but it's the mix of the hyper kinetic and then slowing down just to take a beat and let the movie breath a little.
One of the moments in particular comes in at about the minute forty second mark. It's funny, it's wild, and it's probably the best reason why I am praying this comes out with subtitles. [Via Twitch]
Nota bene: If you have any suggestions of trailers to possibly be included in this column, even have a trailer of your own to pitch, please let me know by sending me a note at Christopher_Stipp@yahoo.com
In case you missed them, here are the other trailers we covered at /Film this week: