/Filmcast Ep. 168 - Hugo (GUEST: Eric D. Snider From Film.com)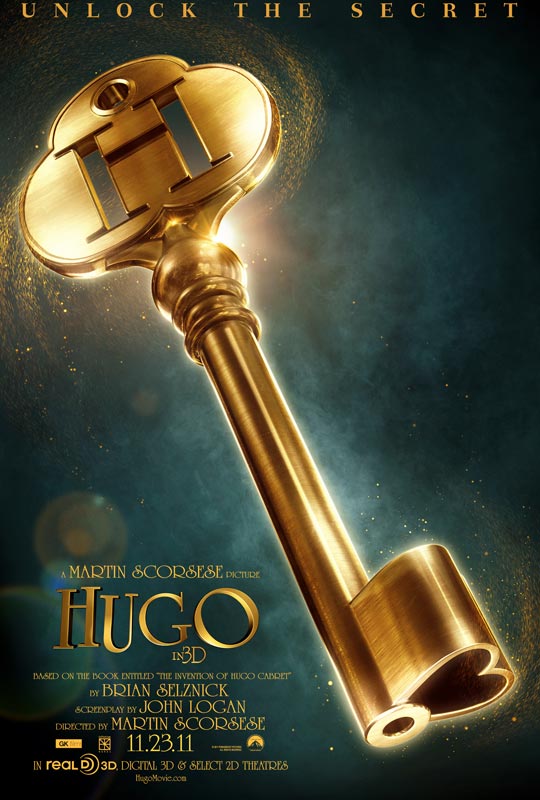 This week, Dave Chen, Devindra Hardawar, and Adam Quigley chat about the virtues of the Elite Squad films, praise Puss in Boots as a film better than its marketing would suggest, and try not to lose all hope in John Carter and the live action Akira remake. Special guest Eric D. Snider joins us from Film.com and Movie BS. Also, correction: Cell 211 is available on Netflix in what appears to be a region 1 DVD!
You can always e-mail us at slashfilmcast(AT)gmail(DOT)com, or call and leave a voicemail at 781-583-1993. Join us next Sunday (12/11) at Slashfilm's live page at 10 PM EST / 7 PM PST, where we'll be reviewing Tinker Tailor Soldier Spy. Check out this Tor.com essay on Akira.
Download or Play Now in your Browser:
Subscribe to the /Filmcast:
Shownotes
Introduction
What We've Been Watching
David Chen (04:20): Cell 211, Elite Squad 1+ 2, A Dangerous Method
Adam (18:55): Puss in Boots, Conan the Barbarian (2011), Our Idiot Brother
News Discussion
(44:25) John Carter Trailer
Featured Review
(58:25) Hugo
Eric D. Snider joins us from Film.com!
Credits
A big thanks to our sponsor, Audible. You can get a free audio book by going to audiblepodcast.com/filmcast.
Our music sometimes comes from Point 22 courtesy of the Podsafe Network, and Brad Sucks
If you'd like advertise with us or sponsor us, please e-mail slashfilmcast@gmail.com.
Contact us at our voicemail number: 781-583-1993
You can donate and support the /Filmcast by going to www.slashfilmcast.com and clicking on the left-hand side "Donate" links! Thanks to all our donors this week!